The 35th annual summer event, billed as the world's largest food festival, returns to Grant Park from July 8-12 with signature fare from 60 local restaurants, food trucks, and pop-up shops.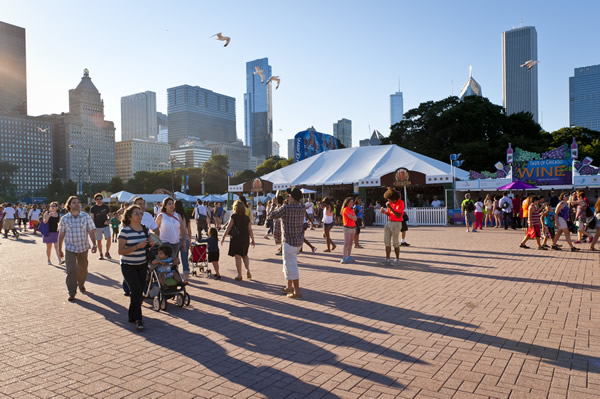 Live music on two stages features headliners Weezer (Wednesday), Erykah Badu (Thursday), The Chieftains (Friday), Spoon (Saturday), and Maze with Frankie's Beverly (Sunday) at the Petrillo Music Shell.
Heading to the fest? Share your photos with Chicago Tonight. Just scroll down to the bottom of the page to upload your photos.
New to Taste this year are six restaurants and five food trucks, including Burger Bar Chicago, Dia de los Tamales, Farmer's Fridge, Puffs of Doom, Sono Wood Fired and Yum Yum. Eight new pop-up restraunts also join the lineup with fare sold for one or two days.
Returning to Taste are Vee-Vee's African Restaurant, Robinson's No. 1 Ribs, BJ's Market & Bakery, O'Briens Restaurant and the Billy Goat Tavern & Grill, among others.
Opening acts at Petrillo Music Shell begin at 5:30 pm Wednesday through Friday; and 4:30 pm Saturday and Sunday. Live music at the Bud Light Stage (Columbus and Balbo Streets) takes place daily from 12:00 pm to 7:45 pm. Lawn seating is free for all concerts; tickets are available for seating at Petrillo, although as of Wednesday morning, some were sold out.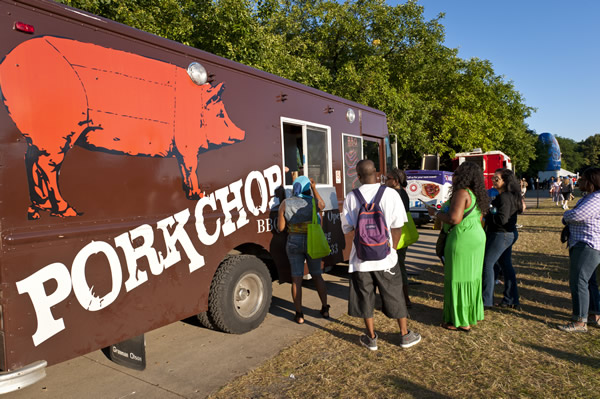 Additional highlights:
The Kids' Dash takes place at 10:00 am in Butler Field and features age-based distances in addition to a 50-yeard dash. On-site registration includes a bib number, T-shirt and medal. On Saturday at 12:30 pm, Eli's Cheesecake celebrates its 35th birthday with complimentary slices of cheesecake for visitors, while supplies last. 
Taste of Chicago:
Where: Grant Park (see map for location details)
Hours: 11:00 am-9:00 pm Wednesday through Friday; 10:00 am-9:00 pm Saturday and Sunday. 
Price: Free admission. Food and drink tickets cost $8.50 for a strip of 12. Ticket sales end at 8:30 pm. Lawn seating for concerts is free.
Find out what you can and cannot bring to Taste. (We recommend bringing extra napkins. And patience: Lines can get long.) 
Taste of Chicago Photo Submissions