As Illinois' Democratic House Speaker Michael Madigan pushes for a three percent millionaire's tax to raise fresh revenue for the cash-strapped state, Republican lawmakers respond with a proposal for term limits to limit the power of long-time legislative leaders like Madigan. Chicago Tonight Springfield reporter Amanda Vinicky rounds up all the latest news.
---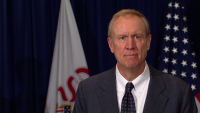 Gubernatorial Editorial
Gov. Bruce Rauner penned an editorial published yesterday in the State Journal-Register. He called out the "old guard" and their ties to special interests and warned legislators to "expect a very long extra session" if they're not willing to adopt his agenda by the May 31 deadline. 
"It's amazing how entrenched the old guard and its powerful special-interest allies are. I had a strong sense of this before I became governor, but it turns out to be worse than I imagined.

For decades, the insiders who control state government have run Illinois into the ground by creating a system that benefits themselves rather than the general public. Today, they don't want any significant structural reforms. They want another giant tax hike to feed the beast they created. 

Our agenda takes power and money from the special interests and gives it back to the people. That presents a serious threat to the protectors of the failed status quo, who are doing everything they can to block it."
"If legislators are willing to reform how we do business, they will find me an eager partner. If they are not, then they should expect a very long extra session because I will keep fighting for major reforms that will grow jobs and help properly fund services by shrinking waste inside government. "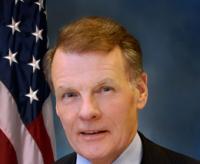 Millionaire Tax
Yesterday, a House committee approved a measure to raise an extra three percent surtax on incomes of more than $1 million. It passed 8-5 on a party line vote and now goes before the full Illinois House. The Madigan-backed plan, "viewed as a dig at Rauner, who made his fortune as a private equity investor," would raise an estimate $1 billion for schools. The majority of Illinois voters approved the idea in a nonbinding ballot measure last November.
Marijuana Possession Decriminalization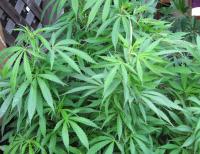 Possessing small amounts of marijuana would be considered a petty offense instead of a crime under a new bill passed today by the Illinois Senate. Carrying 15 grams of pot or less would result in a ticket (maximum amount of $125) rather than an arrest. The bill passed the House in April and now goes before Gov. Rauner. Chicago City Council decriminalized low-level pot possession and enacted a similar fine in 2012.