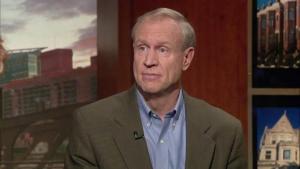 It's not just Chicago's mayor who's at odds with Gov. Bruce Rauner's proposed state budget cuts. Today, suburban and downstate Illinois mayors are imploring the governor to go back on a proposed 50 percent reduction in the amount of money the state gives to local municipalities. They say the cuts would do irreparable damage to their communities.
Mayors representing Chicago's suburbs and downstate communities say the $600 million in proposed cuts to funding the state gives to municipalities will cripple their budgets. They've also launched a website called ProtectMyTown.com, urging residents to call their lawmakers.
In Chicago, the cuts would mean about $125 million blow to the budget. In Aurora, it would be around $10 million, and in Downers Grove about $2.4 million. This, according to the mayors, means cuts to public safety and other vital services.
"It means a potential impact on police department patrol and traffic enforcement," said Downers Grove Mayor Martin Tully.
"The proposal to reduce revenue sharing does not reduce any expenses for the people of Illinois," said Frankfort Mayor Jim Holland. "It merely transfers a budget problem from the state government to local governments."
The governor has asked that towns sign resolutions supporting his "turnaround agenda." That includes allowing municipalities to vote to allow union-free right-to-work zones, vote on limiting collective bargaining for public employees, lower wages for all workers who get contract work, and further reform the state's worker's compensation system.
According to the Rauner administration, the following municipalities have passed such resolutions:
Milledgeville
Shannon
Martinsville 
Heyworth
Winnebago County 
McHenry County
Fayetteville
Bluford
East Dundee
Clinton
Cambridge
Makanda
Charleston 
Round Lake Beach
Village of Winnebago
Fairfield
Westville
Winthrop Harbor
Fayette County
Village of Thomson
Rockford
Green Oaks
Effingham County
Newton
Camp Point
Wayne
Third Lake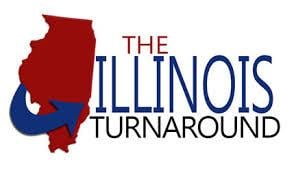 The governor has said this will save the municipalities millions. According to the Rauner administration, all government projects in the state are required to use prevailing wage requirements, which led to state and local governments overspending by $1.6 billion on education construction projects from 2002-2011. The schools could save nearly $160 million a year with prevailing wage reforms, the administration said. 
Rauner could be using the proposal as a bargaining chip to avoid big cuts. But the mayors today say the governor has not presented any studies showing how any of this would save money, and is too vague about what he's asking for.
"Basically we're asked to respond to a number of platitudes," said Hanover Park Mayor Rodney Craig. "I can't go to my community and ask them to support something that's a whim."
"They're challenging so many things and so many traditions," said Lynwood Mayor Eugene Williams. "Give me more details so I can cover myself. I have to fight the unions. Don't just throw me out there in a fight without more on how we're doing it."
The governor was in Chicago today giving a speech on the turnaround agenda in front of manufacturers – a speech he has barnstormed the state giving. Reporters followed Rauner trying to ask him about the mayors' concerns, but he brushed off questions and ducked into a nearby elevator.
Instead, his office sent the following statement:
"Overspending and insider deals put in place by career politicians have created a $6 billion budget hole while the amount of money transferred to local governments over the last decade has skyrocketed by 42 percent. The reduction to local governments proposed in the budget puts Illinois in line with neighboring states."
While controversy reigns over next year's budget, lawmakers are still grappling with this year's budget. Legislators are still holding hearings on the $26 million in cuts to social service programs the governor handed out; they are still deciding whether or not to give Rauner authority to sweep special funds to restore some of that funding. 
Today, west side lawmaker LaShawn Ford (D-Chicago) held court to talk about how the cuts would affect his community.
"We can't be, what they call, pennywise and pound foolish and cut our nose to spite our face," Ford said. "That's what these cuts would do to a community like Austin and other communities across the city and state."
Ford brought together an array of social service providers in the realms of after school programs and burials for unclaimed dead bodies to illustrate the breadth of the cuts.