State legislators go back to Springfield on Tuesday to start next year's budget process in their working groups. More specifics have emerged about what exactly was cut in the $300 million bipartisan effort to fix last year's budget shortfall. Medicaid spending was reduced as well as money for domestic violence shelters, services for homeless youth, a sickle cell clinic at UIC, and college scholarships for low-income students.
Last week, lawmakers grilled Gov. Bruce Rauner's budget director, Tim Nuding, about the unexpected $26 million slashed from other social services, which included funding for child care for low-income working parents, services for people with autism and epilepsy, as well as burial funds for the indigent. The surprise announcement was made on April 3 by the Rauner administration and was dubbed by some lawmakers as "The Good Friday Massacre." This past week the Senate passed legislation to sweep $26 million from special funds to restore the money, but the bill faces an uphill battle in the House. We talk to lawmakers about their budget priorities and negotiations. Joining us are Sen. Heather Steans (D-Chicago), Rep. Will Davis (D-East Hazel Crest), Rep. David Harris (R-Arlington Heights), and Rep. Jeanne Ives (R-Wheaton).
---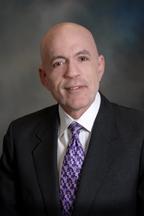 State lawmakers will be down in Springfield this week to begin negotiations over Gov. Bruce Rauner's proposed budget that attempts to plug a $6 billion shortfall. When Rauner unveiled his budget for the next fiscal year, it included cuts to some programs that Democrats say will have a catastrophic effect on the state's most vulnerable residents. 
Rep. Greg Harris (D-Chicago), who chairs the House committee for human services appropriations, said lawmakers will begin analyzing cutbacks in the governor's proposal as a way to create a bigger picture of how they will affect taxpayers. 
Harris said he is concerned about unintended consequences of cuts to services that state officials might not even be aware of, such as changes to how senior citizens receive home care from the state's Department of Aging.
In order to get in-home services from the state, senior citizens must undergo an evaluation that looks at how well they can perform basic daily activities, such as whether they can get out of bed or take a bath on their own. If they receive an evaluation score of 29, they are eligible for in-home care or nursing home assistance.
Harris said that the governor's administration is pushing for a higher benchmark score of 37. That could leave more than 40,000 senior citizens without care. 
"If you can't survive on your own and can't go to a nursing home, where do you go? Where do you live?" Harris said. "They'll be totally dependent on who knows what."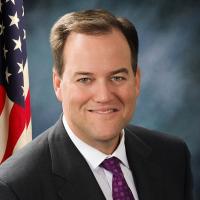 State Sen. Matt Murphy (R-Palatine) said lawmakers could come up with a compromise that would stave off some cuts. Murphy said a possible compromise could entail restored funding to some programs if lawmakers approve some of the economic reforms the governor is pushing, such as establishing so-called right-to-work zones that are opposed by labor unions. These areas would allow workers who opt out of joining a union to not pay union fees, and opponents say right-to-work zones would result in lower wages and benefits for workers and unsafe working conditions. 
Murphy said he hopes lawmakers will discuss the governor's economic proposals as they look through the budget. 
"There are a lot of things I care about on an individual basis, but I really want to see us break through the economic malaise and get to that more economic prosperous side," Murphy said. "We have five weeks left, and we'll have serious conversations this week about finding common ground."