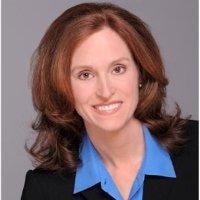 The city's parks will have to find a new best friend. The head of Friends of the Parks said Tuesday that she will step down as the 40-year-old nonprofit sues to prevent the construction of the George Lucas museum on the lakefront.
"I am moving on from Friends of the Parks, but I plan to stay closely connected to the cause of protecting Chicago's irreplaceable public parks and open spaces which make it a great city," Cassandra Francis, president of Friends of the Park, said in an emailed statement to Chicago Tonight. "Now is a good time for me to depart and transition the organization's leadership as it has had initial success with the federal court lawsuit opposing the lakefront park siting of the George Lucas Museum and in the period before the potential announcement of the proposed siting of the Obama Presidential Library in one of Chicago's historic public parks."
A federal judge last month gave the green light on a lawsuit filed by Friends of the Parks against the city and the Chicago Park District over plans to build the Lucas museum near Soldier Field and McCormick Place. Friends of the Parks has also threatened to file a lawsuit if parkland is used for President Barack Obama's presidential library. Washington Park and Jackson Park have been proposed as possible locations for the library.