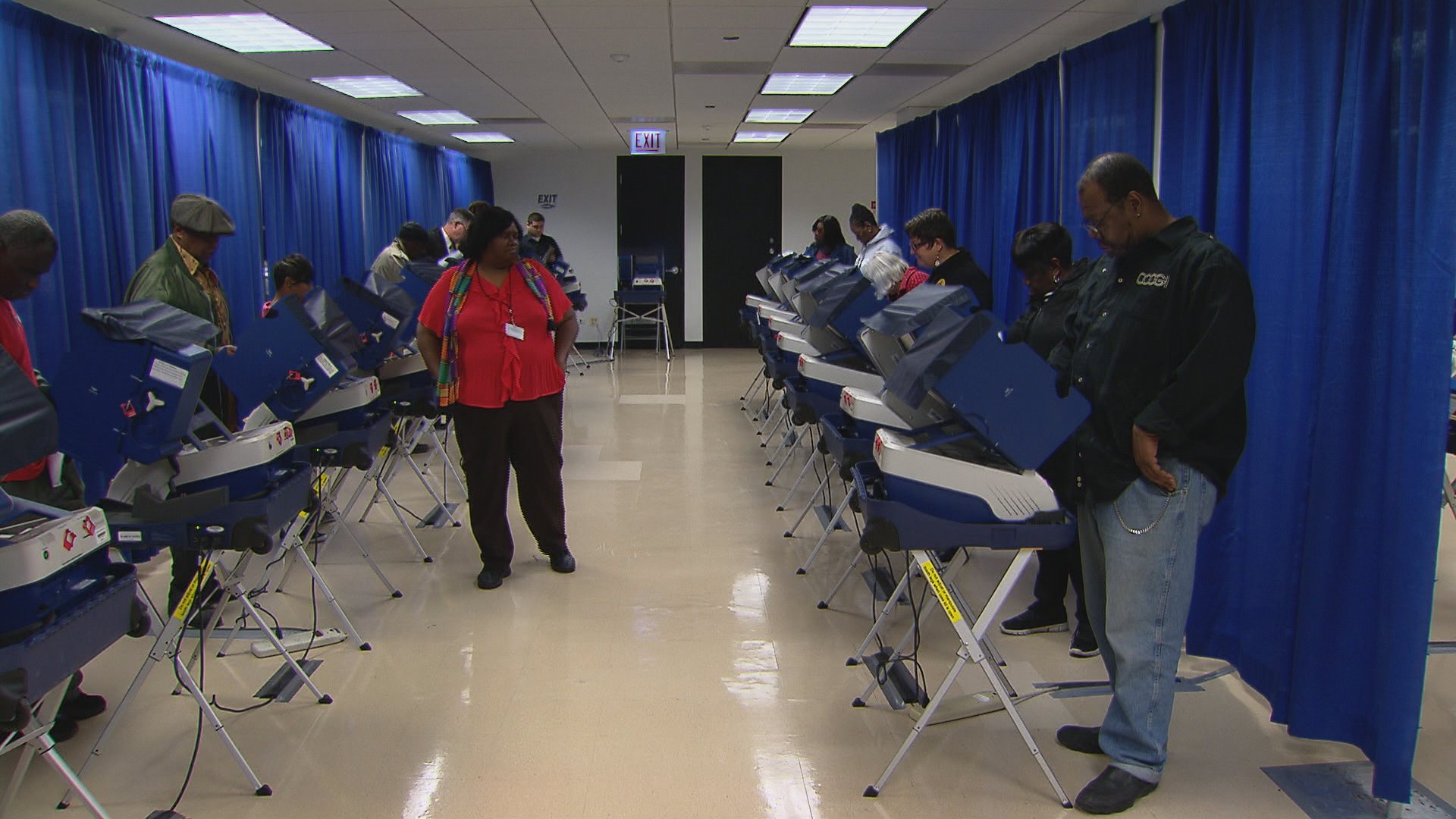 Not yet registered to vote? In years past, that would mean you'd have to sit out Tuesday's election. Not this year. Thanks to a somewhat controversial law passed by the General Assembly last summer, everyone will have a chance to register up to, and including, Election Day. But there are some caveats.
The registration deadline has long passed but it isn't stopping unregistered voters from participating in this year's election.
An extended grace period allows voters to register at any early voting site in the state. And for the first time in Illinois history, voters will be able to register and vote on Election Day.
"You go in, you show identification just like you would if you were registering earlier, you finish that part and then you vote," said Cook County Clerk David Orr.
The only catch is you can't do it in your home precinct. The Chicago Elections Board has instructed poll workers at each precinct to direct unregistered voters to one of five sites on Election Day: in the Loop at 69 W. Washington, at the West Side Learning Center on Madison, Mt. Greenwood Park on the Southwest Side, The King Community Center on the South Side, and Welles Park on the Northwest Side.
"If you're a brand new voter and you've never registered, or it's out of date, or you've changed your last name, you need to head to one of our regional sites," said Chicago Election Board spokesperson Jim Allen.
The same holds true for suburban Cook County where there are 18 sites spread from north to south. Cook County Clerk David Orr says unregistered voters must remember to bring a few things with them.
"Two pieces of ID, one with your current address; you might have moved and didn't update your address, so you could bring a recent utility bill in that case," said Orr.
---

Identification Needed to Vote
Two forms of identification with at least one showing your current residence address is needed when you register in-person. Acceptable forms of ID:
Driver's license number, and state identification card
Verification by the last 4 digits of the your Social Security number, and a copy of a current and valid photo identification
A copy of a current utility bill, bank statement, paycheck, government check, or other government document that shows your name and address, and a copy of a current and valid photo identification
---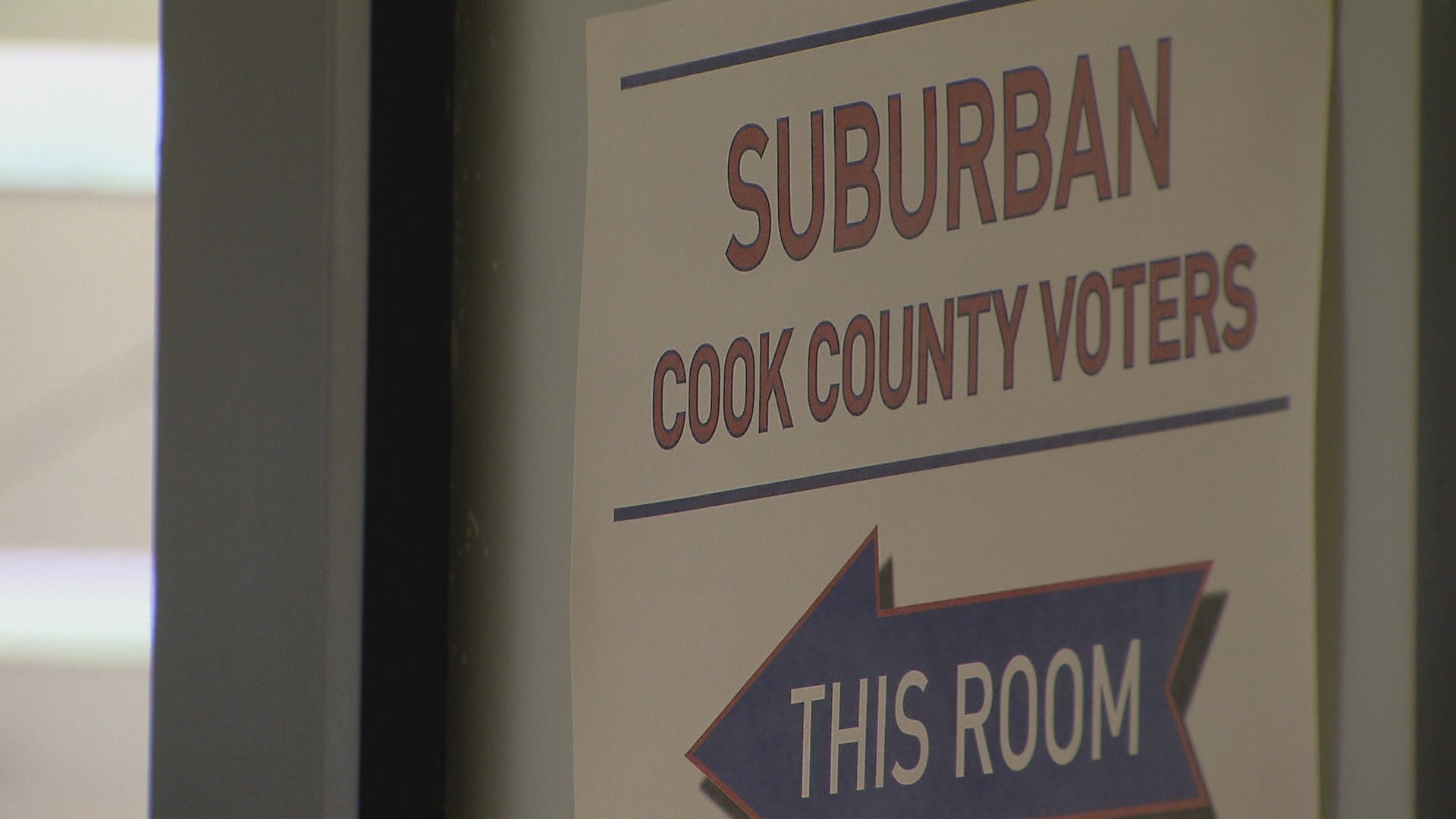 The same day registration law signed by Gov. Pat Quinn in July expires after this year, so it only applies to this Tuesday's election.
"I think the election authorities wanted us to make a bill just for this election because they wanted to see how it would all work out," Quinn said at the time.
"People have been nervous about it; they want to make sure it works. They want to make sure how much it costs," said Orr.
But Republicans say they were blindsided by the bill, had no time to debate it, and say it amounts to a cynical ploy to allow more Democratic voters to cast their ballot on Tuesday.
"This isn't about access, this isn't about voting rights, this is about control and power, and making sure they keep control of the legislature and also the mansion next November," said Republican House Minority Leader Jim Durkin when the bill was signed.
But election authorities say they hope lawmakers decide to make same day registration permanent.
"This is an important baby step to the day we have same day registration at all 2,000 precincts," said Allen.
Most downstate counties will have only one same day registration site which means voters may want to plan for a little extra travel time on Election Day.
---

Voting by Mail
Under federal law, citizens may apply to register to vote by mailing in an application. The applications are available at some public and private facilities where you live. Also, applications can be downloaded from the
Illinois State Board of Elections
. When you apply for registration using the mail-in form, it must be postmarked by Nov. 3, 2014.
---
It's important for voters who are unsure of their registration status to go online to the Chicago Board of Elections or the Cook County Clerk's website to check their status.
Cook County election officials say early voting numbers so far are ahead of the 2010 election, although predictably down from the presidential election two years ago. But, they say the higher numbers don't necessarily translate into a higher total turnout on Election Day.
The Illinois Attorney General's Office has ordered election officials not to touch any of the early voting results until after 7:00 pm on Election Day. The Chicago Elections Board is challenging it because they say they need to sort the information -- not necessarily tabulate it -- before Election Day to be able to process the results in a timely manner.
--Taurean Small contributed to this report.