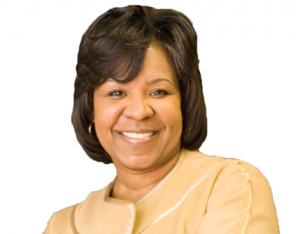 A top Emanuel ally and chairman of the powerful Committee on Committees, Rules and Ethics on City Council is in hot water with Illinois Attorney General Lisa Madigan's office. Madigan is looking into charges that Ald. Michelle Harris (8th Ward) violated the state's Open Meetings Act at a meeting of the Rules Committee on Tuesday, Oct. 7.  At that meeting, aldermen voted to approve two referenda to appear on the February municipal election ballot.
Aldermen Scott Waguespack (32nd Ward) and Bob Fioretti (2nd Ward) say the vote was invalid because the referenda popped up suddenly at the meeting, and Harris failed to give any notice that they'd be on the meeting's agenda. 
According to the Open Meetings Act, an agenda has to be posted 48 hours before a meeting takes place, and must include the "general subject matter of any resolution or ordinance that will be the subject of final action at the meeting."
Waguespack and Fioretti filed a complaint with Madigan's office, which sent a letter to Harris concluding that "further inquiry is warranted as to this matter," and gave her a deadline of today to turn in a written response to the allegations and any documents pertaining to the meeting.
The vote at the Oct. 7 meeting was seen as a way to prevent an elected school board referendum from appearing on the election ballot. By law, only three referenda are allowed. One referendum asking voters about mandatory paid sick leave for all Chicago workers was approved by the committee. The two referenda in question deal with punishment for city workers accused of domestic abuse, and limits to campaign contributions.  
The group of aldermen known as the progressive caucus were set to force a vote on the elected school board question at the Wednesday, Oct. 8, City Council meeting, but the action at the Oct. 7 Rules Committee meeting preempted that. All referenda are non-binding, meaning they are strictly advisory questions. Supporters of an elected school board, though, hoped the referendum would drive voter turnout and send a clear message to the mayor, who currently controls the school board by appointing all of its board members.
Harris was appointed chairman of the Rules Committee after longtime chairman and alderman Dick Mell retired last year. Often described as the place where "legislation goes to die," the Rules Committee is notorious for bottling up and squelching any bills that are not favorable to the mayor. Harris did not respond to a phone call seeking comment, and it is unclear whether or not she's complied with Madigan's request.