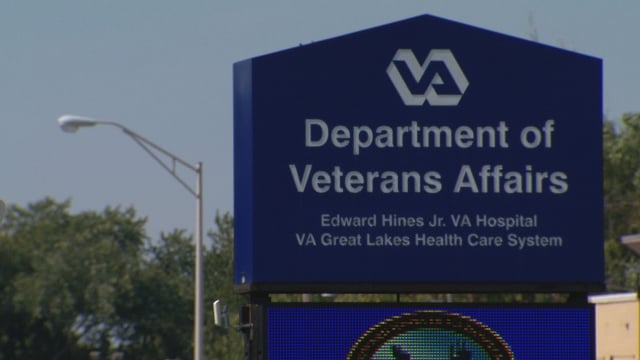 In May, the scandal over veterans' healthcare hit close to home. That's when an employee at Edward Hines VA hospital in Maywood blew the whistle on allegations that veterans were routinely cheated out of care or underwent unnecessary invasive procedures so that administrators could receive pay bonuses. Critics contend the corruption is still rampant at Hines. Chicago Tonight got an exclusive look inside the embattled hospital as new allegations of misconduct are surfacing.
Hines is the state's largest VA hospital, serving more than 56,000 veterans every year. In recent months, it's been sucked into the nationwide scandal over veterans' healthcare.
At the center is Germaine Clarno, a social worker and local union president at Hines. She says she was compelled to blow the whistle because of what she describes as misconduct at the hospital.
I kept getting stonewalled after stonewalled," Clarno said. "I went to the [Office of Inspector General], I've gone to congressmen and women on Capitol Hill. I've gone to their offices. I've got documents saying 'we need help, help us.'"
It has been three months since White House Deputy Chief of Staff Rob Nabors issued a report concluding that the VA System suffered from a "corrosive culture,"
Illinois U.S. Senator Mark Kirk says he believes there is a "culture of corruption" at Hines, and he says it starts at the top with hospital director Joan Ricard.
"Joan Ricard is a liar and criminal," Kirk said. "We need to have her dismissed quickly by the president and VA secretary."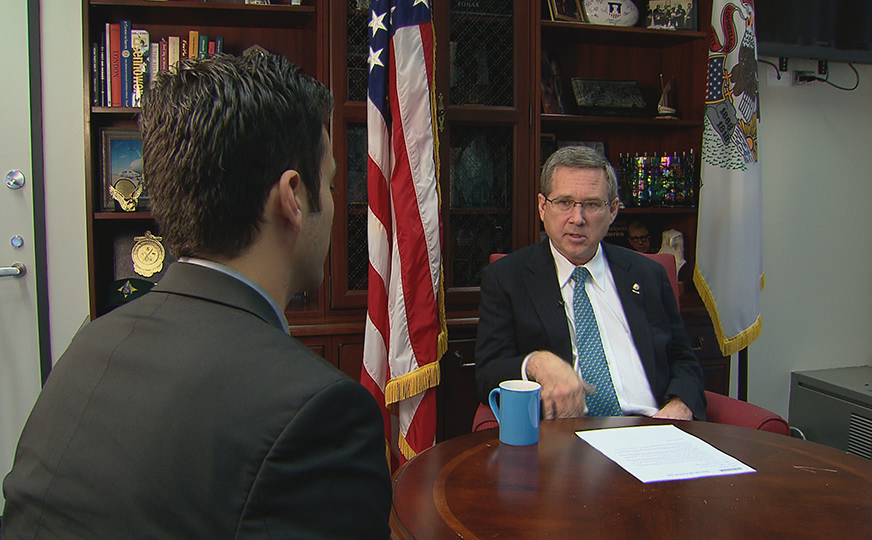 Kirk says veterans endure chronically long waits before getting care at Hines, but that the hospital has kept secret wait lists to make it seem like the wait times are much shorter.
In a May memo, Ricard acknowledged that staff at VA Hospitals had manipulated scheduling data but she urged her staff to schedule so that "reported wait times accurately reflect the actual experience of patients."
Clarno claims the numbers are still being fudged at Hines. She says it has cheated many veterans out of care, while Hines administrators got bonuses based on the appearance that wait times were two weeks or less.
"The veterans didn't know there was a two week benchmark," Clarno said. "They thought it was acceptable to see a physician in five to six months. They didn't know that. We lied to them. We used them for money and for personal gain."
Desert Storm veteran Dan Sauer, who suffers from Post-Traumatic Stress Disorder and memory loss, says Hines regularly informed him of his appointment date after the date had passed.
"What they did was schedule me for an appointment that, now all of a sudden, I'm a no-show at," Sauer said. "So I call and say, 'wait a second, I got this letter, my appointment was two days ago, but the letter today I got in the mail. It's showing they're making these appointments, we're not going, but the appointment turnover is happening."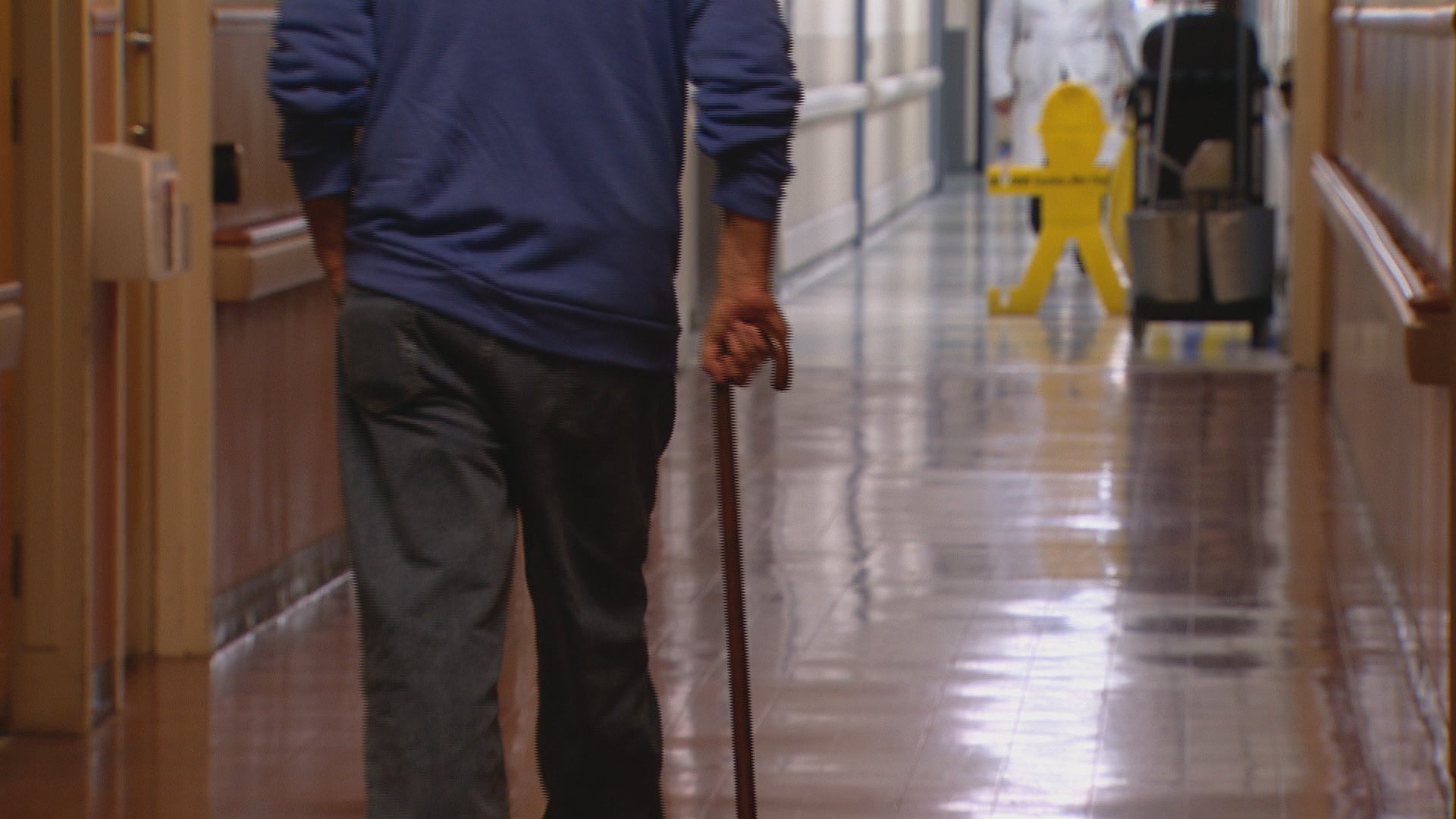 A hospital spokesperson says that the hospital's bonus structure is under review, but most Hines patients are happy with their care.
"We are not trying to harm our veterans. Veterans are our focus. I'm a veteran myself and a lot of our employees are veterans," Charity Hardison, a spokesperson for VA Hospital said. "We really want to provide the best care for them and in the majority of cases that's happening and where we have shortcomings we want to improve."
Hardison denies knowledge of a secret wait list and says Ricard went immediately to the inspector general when the allegations surfaced.
"We have no knowledge of secret wait lists or data manipulation but, again, because she had heard about these allegations, she made the personal call to say, 'hey, we've got these allegations, can you please come in to do investigations,'" Hardison said. "We do take this seriously. We're letting the investigation run its course."
A separate Inspector General report says the hospital also performed unnecessary open heart surgeries on several patients, some of whom had diabetes and had substantial risks of stroke or death from the procedures. Kirk claims there were hundreds of echocardiogram results that patients never saw, because doctors never looked at them. He says hospital administrators are trying to intimidate Clarno because she blew the whistle on these issues.
"This is a case where the head of the hospitals is trying to cover up and intimidate a federal employee who came to congress." Kirk said.
"My computer was confiscated in my office," Clarno said. "They're attempting to turn coworkers against me."
Hardison said she was not aware of any of that kind of activity. She said if it did occur, that would be unacceptable.
Hardison did say the hospital has already taken steps to improve scheduling problems, which she blames on an antiquated computer system. And Hines officials say they've stepped up efforts to get patients care at outside, non-VA facilities, if they can't get them in here within 30 days.
But Clarno says she doesn't believe the hospital has learned from its mistakes.
When asked what's changed since then, she said, "Nothing."
She says a secret wait list persists and that the hospital is now double and triple booking appointments.
"Where's the accountability? You're responsible for a facility that lied. You lied, you covered up, and it continues," Clarno.