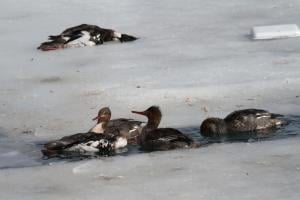 The harsh Chicago winter has been a killer. Literally. A surprising number of water birds on Lake Michigan have been found dead along the shore.
With nearly 93 percent of Lake Michigan being frozen this winter, waterfowl were confined to small areas of open water, making food scarce and survival an uphill battle.
Field Museum researchers have been tasked with collecting specimens from the lake and cataloguing them in the lab. According to ornithologist and Field Museum research assistant Josh Engel, museum staff has collected approximately 60 ducks.
"This is presumably a very small percentage of the actual mortality numbers," Engel said.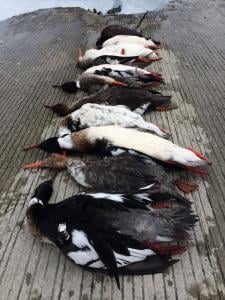 Birds migrate here during the winter months from northern areas but the bitter cold made the hunt for fish and mollusks very difficult.
"You could see they were very thin, see their breast muscles , and you could tell they were weak," Engel said.
While a number of dead ducks have been recovered, more may still be in the water.
"For every one you see, there might be 10 buried in the ice," Illinois Ornithological Society president Bob Fisher told reporters.
Engel joins us to discuss the phenomenon, examines specimens in our studio, and will discuss Field Museum plans to document the occurrence for future researching purposes.
Check out a slideshow below.