A rousing musical based on a James Joyce story? Chicago Sun-Times Theater Critic Hedy Weiss reviews The Dead, along with Sister Act, and a long-running Chicago favorite on Chicago Tonight at 7:00 pm.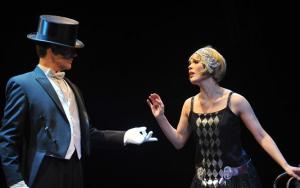 My One and Only
Director Tammy Mader brings the roaring '20s back to life in a new rendition of My One and Only. The 1980s classic is a tale about an aviator with aspirations to be the first man to fly solo across the Atlantic Ocean. He puts his dreams on hold when he meets the beautiful star of the touring European Aquacade, Edith. In his attempts to win her hand, what follows is a series of misadventures, continually pulling the lovers apart. The show is complete with a talented cast, a score filled with Gershwin favorites, and of course tap-dancing extravaganza. The show runs through January 6 at the Marriott Theatre in Lincolnshire. Tickets range from $40-$48, and $55 for dinner + show.
Marriott Theatre in Lincolnshire
Ten Marriott Drive
Lincolnshire, IL 60069
Sister Act
The Broadway in Chicago series presents musical comedy smash-hit, Sister Act. The show is full of laughter, glitz and glam and an original score by 8-time Oscar winner Alan Menken. When wannabe diva Deloris Van Cartier witnesses a murder by her low-life boyfriend, she gets placed in a witness protection program -- at a convent. While under the watchful eye of Mother Superior, Deloris inspires the other sisters to find their voices, adding her own rock-infused gospel numbers into their heavenly choir repertoire. The show runs through December 2 at the Auditorium Theatre. Tickets range from $28-$150.
Auditorium Theatre
Roosevelt University
50 E. Congress Pkwy.
Chicago, IL 60605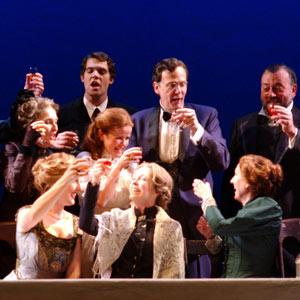 The Dead
Artistic Director Charles Newell and Musical Director Doug Peck team back up for a re-imagining of James Joyce's short story, The Dead. This holiday classic centers around friends and family at a large dinner gathering, where the main character has a painful epiphany about his wife's former lover as the night unfolds. Filled with Irish folk songs and dance, this production is a story of celebrations and revelations. The show runs through December 29 at the Court Theatre. Tickets range from $15-$55.
Court Theatre
5535 S. Ellis Ave.
Chicago, IL 60637
Hellcab
One of the longest running shows in Chicago theater history returns to the stage for its 20th anniversary production. True to the title, Hellcab chronicles a day in the life of a cab driver, who finds himself in for a rough ride as he transports several bizarre, crazy customers through the streets of Chicago. From a trio of drug addicts, to inebriated singles, a scummy business man and many more, the driver truly has been to hell and back by the end of the night. Hellcab features a cast of 34—the largest in its history, with each ensemble role filled by a different actor. The production runs through December 23 at Profiles newest venue, The Main Stage.
The Main Stage
4139 N. Broadway
Chicago, IL 60613