The video cannot be displayed.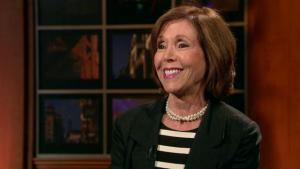 Groupon hits the road to pitch its IPO to investors, while McCormick Place strikes a new, major union deal. Kris Kridel of WBBM Newsradio 780 joins us on Chicago Tonight at 7:00 pm to discuss these stories and more top business headlines.
An IPO is an initial public stock offering, or the very first stocks a company can sell when it moves from being privately held to publicly held. While private, a company may have a small number of stockholders from within the company. Shares usually cannot be bought, and the company does not have to adhere to as many information disclosure rules as a public company.
Public companies have sold shares outside of the company and shares are traded on a stock exchange. Going public, however, has drawbacks as well as benefits. While the amount of shareholders has the opportunity to increase exponentially and thereby has the potential to raise money for the company, public companies are also subject to stricter scrutiny. But this scrutiny often allows them to get better rates if the company goes into debt. Public companies also have the ability to continually issue more stock and develop employee stock ownership plans.
However, IPOs also have to generate a lot of self-promotional buzz in the absence of trading history. The road show, which Groupon is about to embark upon, is a marketing event where large institutional investors are sought. If you're a small investor, chances are slim to none at obtaining a share in this stage. Waiting out to see how a stock performs may be just as well. Many investors are both attracted to and wary of IPOs for the same reason: an IPO's ability to quickly raise huge sums of money also means they have the potential to fizzle out just as fast – the hallmark of the Dot-com boom and bust. The best advice? Consult your financial advisor and tread thoughtfully.
For more information on Kris Kridel and this week's top business headlines, please visit the links below.