Brookfield Zoo's three-week-old giraffe Kinda (rhymes with Linda) makes her public debut Sept. 8, 2023. (Jim Schulz / CZS-Brookfield Zoo)
Brookfield Zoo's newest resident is ready to meet her adoring public.
The zoo's 3-week-old baby giraffe is making her debut Friday and can now be seen daily, 11 a.m. to 3 p.m., hanging out with her mom, Arnieta, at Brookfield's Habitat Africa! The Savannah exhibit, where the two will have access to the indoor area. Hours will be extended in the coming weeks as the calf is gradually introduced to the outdoor habitat and the rest of the giraffe herd. 
The zoo also announced the youngster's name: It's Kinda, rhymes with "Linda." According to the zoo, the name has Swahili and Arabic origins and means "beautiful."
Kinda and Arnieta have been bonding behind the scenes since the calf's birth on Aug. 19. Check out these sweet mother-daughter nuzzles.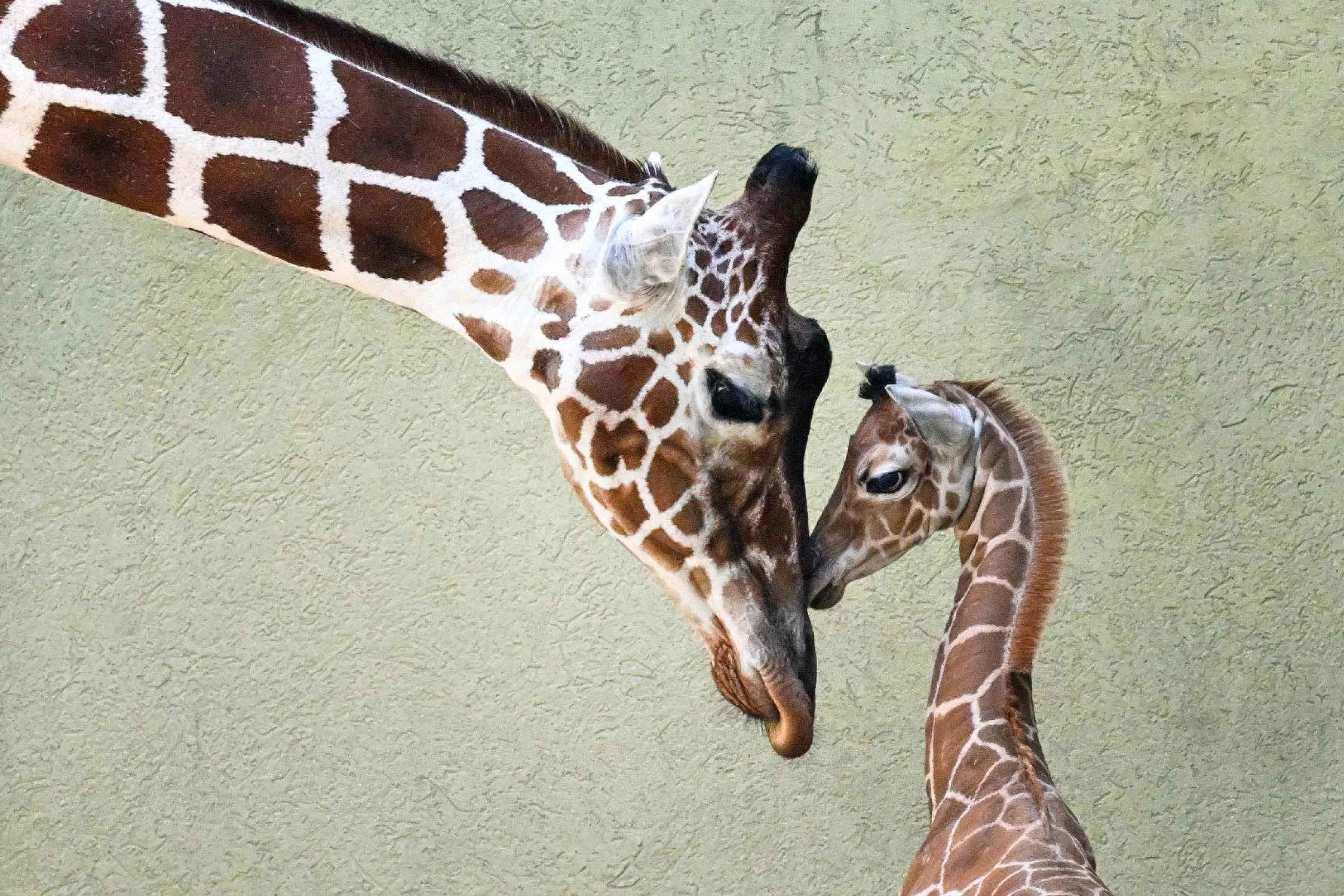 Arnieta and Kinda at Brookfield Zoo. (Jim Schulz / CZS-Brookfield Zoo)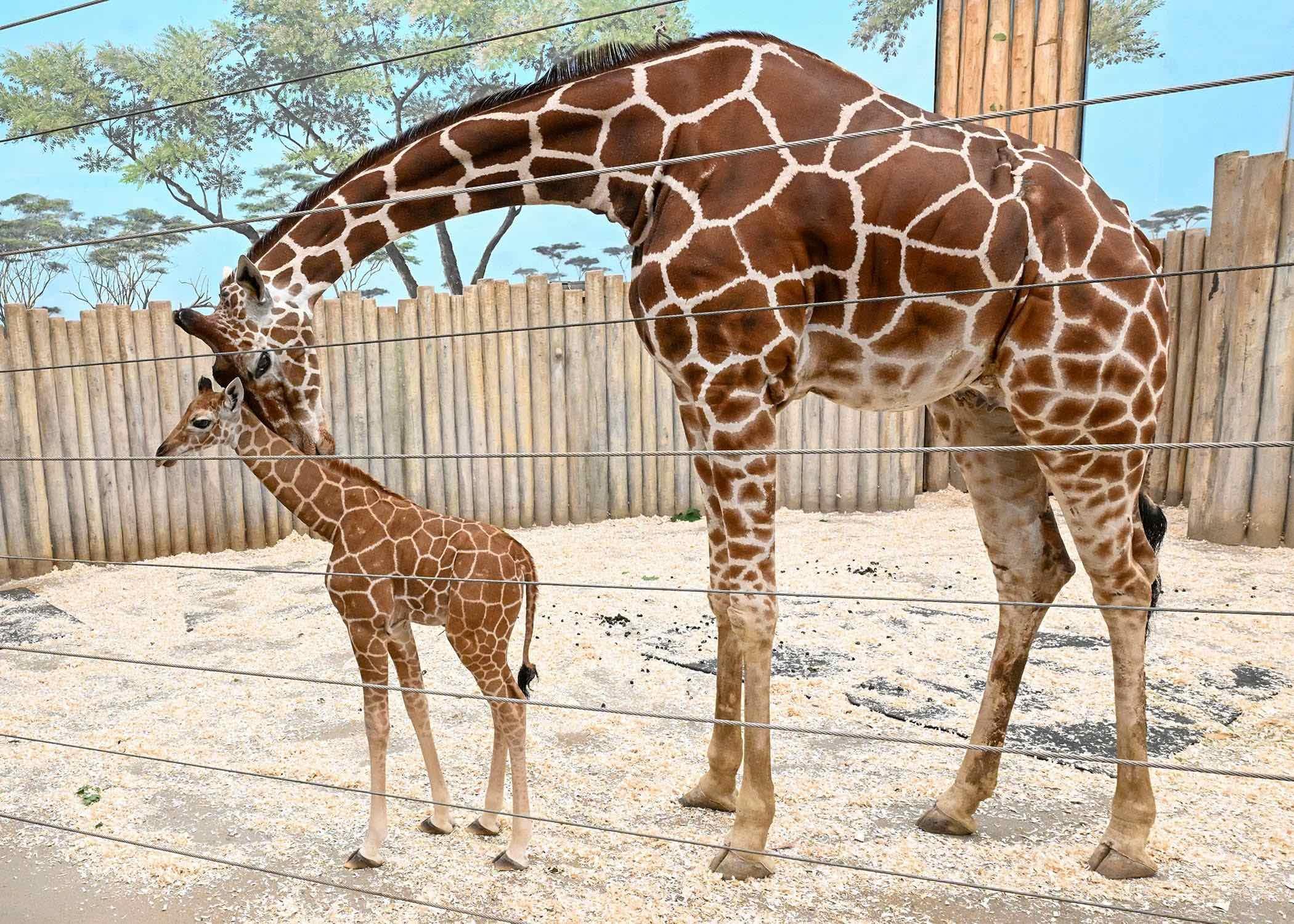 Thanks to innovative fertility treatment, 16-year-old Arnieta successfully gave birth to Kinda after suffering a pair of miscarriages in recent years. (Jim Schulz / CZS-Brookfield Zoo)
Contact Patty Wetli: @pattywetli | (773) 509-5623 |  [email protected]