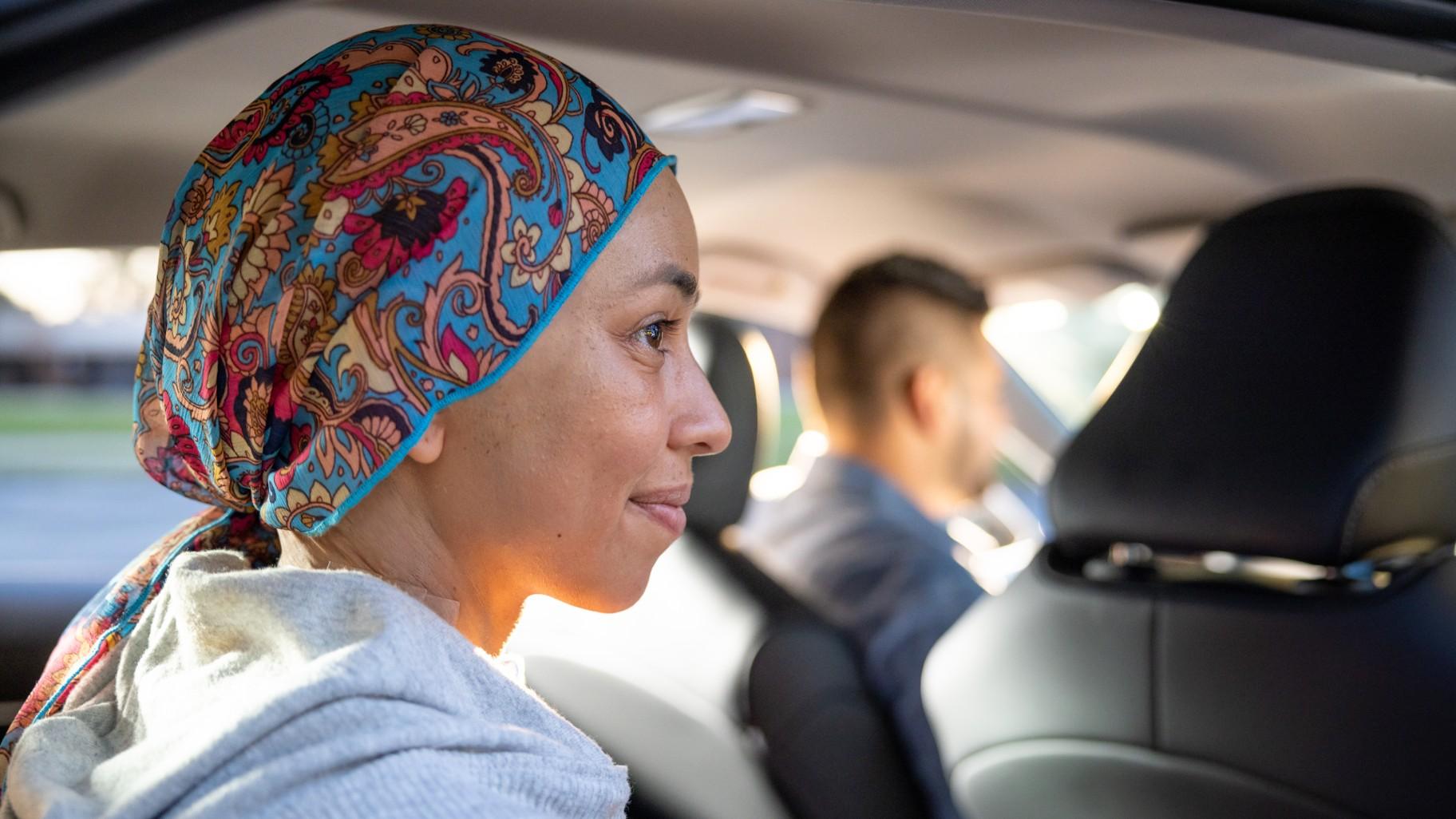 The American Cancer Society's Road To Recovery program has only been able to provide 25% of the rides requested by cancer patients in Cook County so far this year. (Courtesy of American Cancer Society)
The American Cancer Society is looking to recruit more Chicago-area volunteer drivers for its longtime program that offers free rides for cancer patients struggling to get to treatment and doctor's appointments.
The organization's Road To Recovery program has only been able to provide 25% of the rides requested by cancer patients in Cook County so far this year as the program works to rebuild following a more than year-long pause during the COVID-19 pandemic.
"A patient that missed a treatment only because they don't have transportation can create more anxiety, it can negatively impact the outcome of the treatment," said Emmanuel Zambrano, associate director for community implementation at the American Cancer Society.
The program aims to take a step toward dismantling systemic barriers in health care, which especially impact Black and Latino communities in the city.
Zambrano said his organization is working to remove the transportation barrier that cancer patients might face when going through treatment, adding that some patients might not have a family member available to drive them or might be unable to afford an Uber or taxi.
Through the program, cancer patients can use a mobile app or online portal to request a ride to a cancer-related medical appointment with a volunteer driver.
Out of the 1,222 rides requested in Cook County so far this year, 311 rides were provided, according to Zambrano. About 40% of the rides requested were from patients within Chicago.
There are currently 87 volunteer drivers in the county. Of those, 22 are in Chicago.
"If you ask me, 'Do you think that's enough to fulfill the demand?' I would say no, that's not enough," Zambrano said. "That's why it is important for us to continue to recruit new drivers."
Volunteer drivers must have a driver's license and proof of insurance; pass a background check; be between the ages of 18 and 84; and have a safe, reliable car. Click here to learn more about the program and how to be a volunteer.
Upon training completion, volunteer drivers choose their schedule and accept ride requests based on availability.
The American Cancer Society has offered the program since 1980. It's currently available in 19 counties throughout Illinois, including the nearby collar counties of DuPage, Lake, Will, McHenry and Kane.
The program paused in March 2020 due to health and safety concerns during the COVID-19 pandemic. It resumed in November 2021 with COVID-19 safety precations in place for drivers and patients; however, the organization is still working to recruit volunteer drivers back up to pre-pandemic numbers, Zambrano said.
Bill Zdenek, based in La Grange, has been a volunteer with the American Cancer Society for 12 years. For five of those years, he's been a volunteer driver for the Road To Recovery program.
Zdenek had a personal battle with prostate cancer. Although he is in remission and no longer receives treatment for it, he said it's something he continues to monitor. On top of that, he said he has also had people in his personal life deal with cancer, including his wife, a parent, a sister-in-law and many friends.
"I guess I'm at that age where we're hearing about more and more people being diagnosed," Zdenek said.
Zdenek helps recruit new drivers to the program throughout the Chicagoland area. He said he reaches out to local organizations, cancer support centers and veterans' organizations.
"Even helping just one patient, it's a help to that individual," Zdenek said. "It's something that is hands-on and person-to-person and goes beyond fundraising or donating or answering calls for other volunteer efforts."
Each year, 3.6 million people in the U.S. do not obtain medical care due to transportation issues, according to the American Hospital Association.
Transportation is an important social determinant of health that especially impacts people without access to a vehicle, people with disabilities and people who experience social and economic disadvantage, said Alycia Bayne, associate director of public health research at the research organization NORC at the University of Chicago.
"It is part of the built environment in which we live, and it has important impacts on health and health equity," Bayne said. "We know from research transportation is a critical link between the person and their access to health care and their health outcomes."
Contact Eunice Alpasan: @eunicealpasan | 773-509-5362 | [email protected]
---