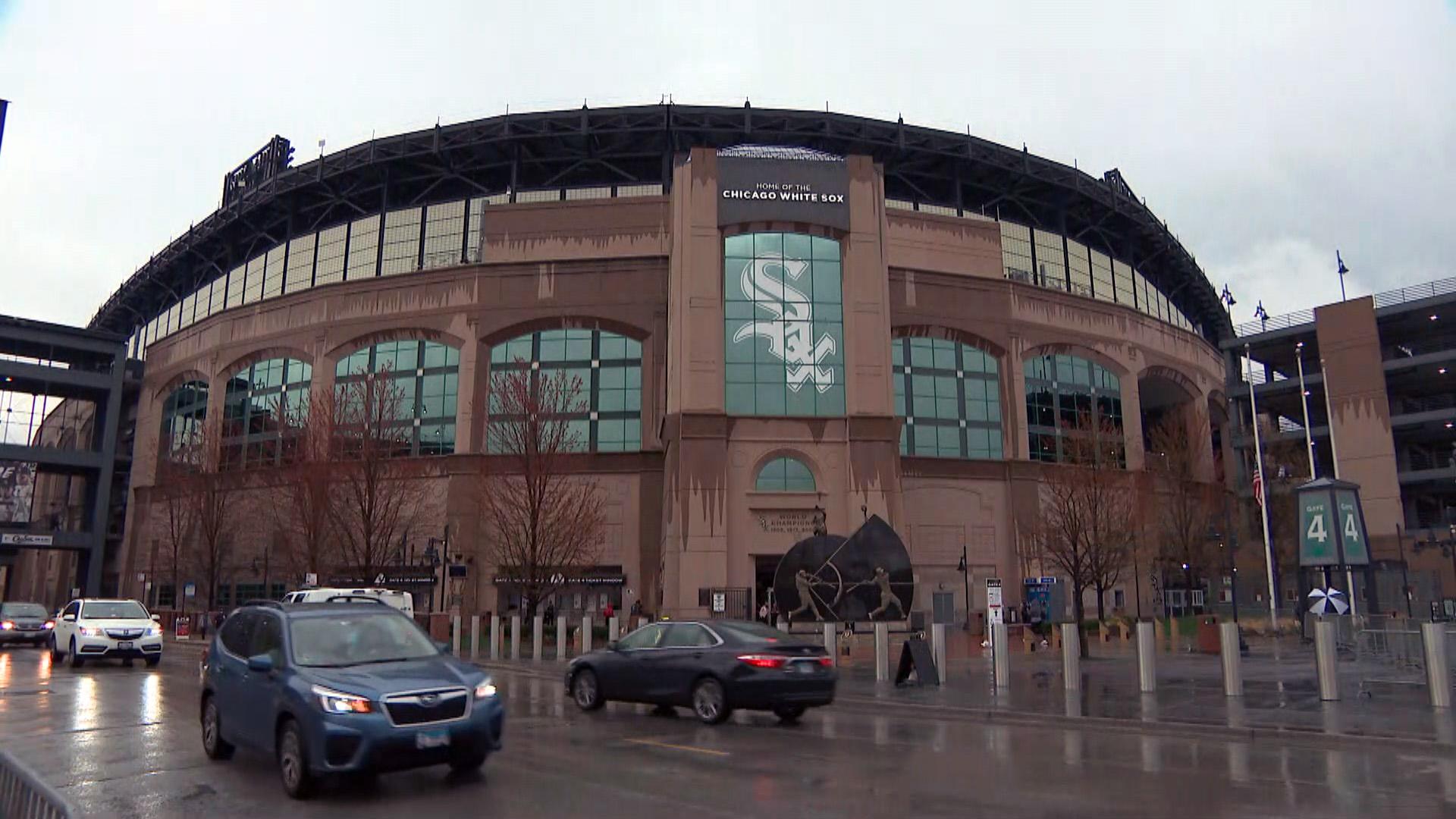 Guaranteed Rate Field is pictured in a file photo. (WTTW News)
Chicago police officials on Monday released more information after two people were injured during a shooting at Guaranteed Rate Field during a Chicago White Sox game.
Interim Police Superintendent Fred Waller said Monday his department has "almost completely dispelled" the idea that the shots that injured two women were fired from outside the ballpark, according to reporting from the Chicago Tribune.
Waller said that while "at one point in time it was requested" that the game — which remained ongoing after the shooting occurred — was halted as a precaution, but added that police had "no active shooter information."
"As we were gathering more information, the game continued and then very quickly the game ended," Waller said Monday.
According to police, a 42-year-old woman was shot in the leg and a 26-year-old woman suffered a graze wound to the abdomen in the incident. The 42-year-old was transported to University of Chicago Medical Center for treatment, while the second victim refused medical attention.
After police were notified of the shooting, officers "responded immediately and deployed additional resources while coordinating with White Sox security to maintain the safety of those who were in attendance or working at the game. At no time was it believed there was an active threat," according to a police statement issued in the hours after the game.
The White Sox said they were not aware at first that a woman injured during the game was shot, and that the Chicago Police Department would have stopped play if officers thought it was unsafe to continue.
Team spokesman Scott Reifert said police determined there was "no active threat and that the ballgame could continue." The team also was in contact with Major League Baseball.
"If the police want to stop the game, they're going to stop the game," Reifert said.
The Associated Press contributed to this report.
---