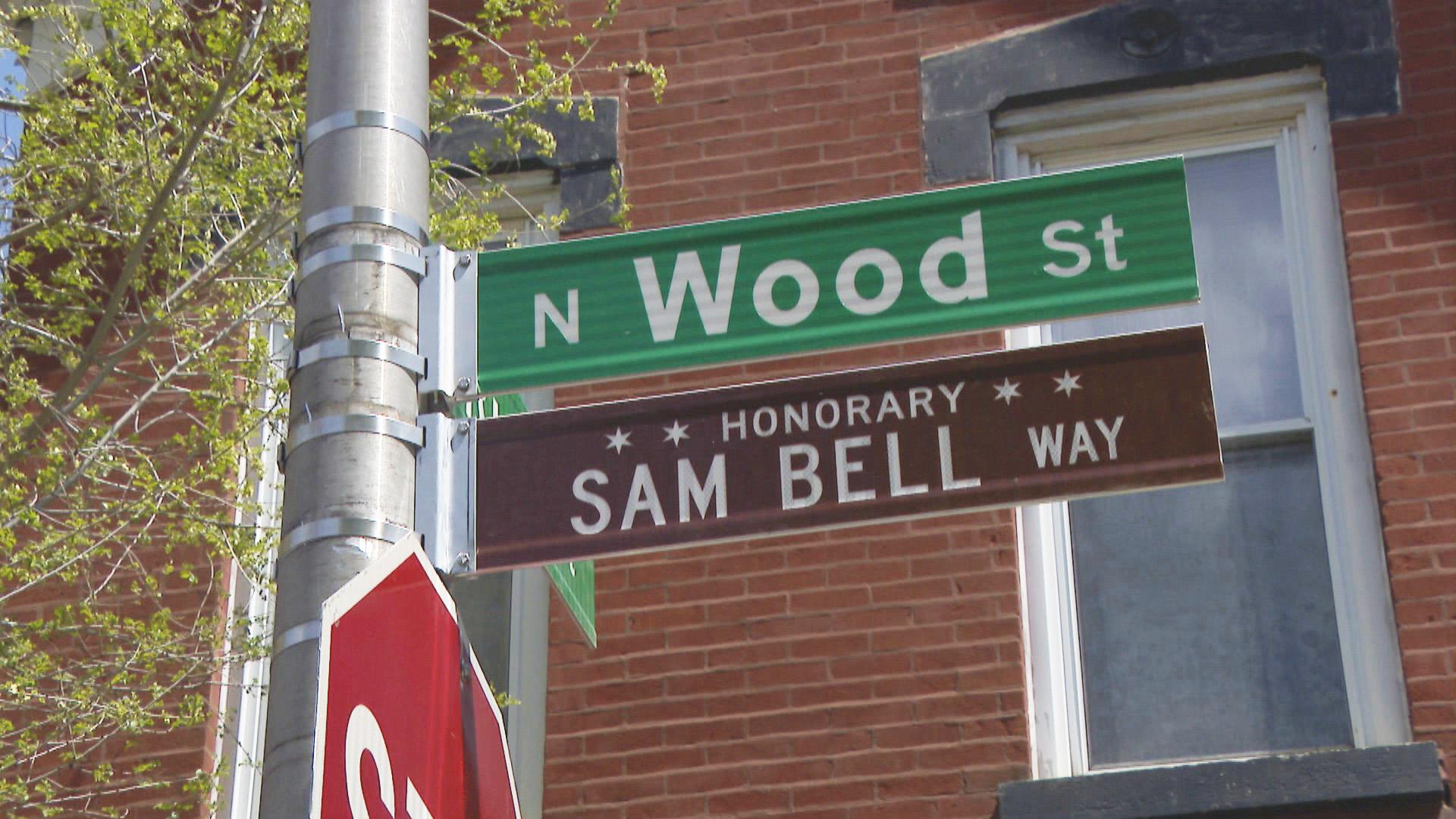 An honorary street sign for Sam Bell is unveiled May 5, 2023, at Wood and Rice streets in West Town. (WTTW News)
A beloved family member and friend, a committed volunteer, a generous community member and an avid cyclist.
Those were just some of the ways Sam Bell's loved ones remembered him at a gathering Friday afternoon to unveil an honorary street sign near the late Chicago resident's longtime home at Wood and Rice streets in West Town.
Bell, 44, was struck and killed by a driver while biking along Milwaukee Avenue in River West last September. The driver was cited for failing to yield while making a left turn, police said at the time.
"The immense outpouring and volume of well wishes and efforts (from) the community and his friends … in honor of his memory is unbelievable," said Bell's brother, Monty Bell.
Bell, a native of Galesburg, was remembered as a dedicated mentor and organizer for the Midtown Educational Foundation, which works with low-income, underserved students in Chicago. The foundation's annual "Soiree" Friday night – an event Bell developed – is being held in his honor.
Friends and family described Bell as someone with a knack for making people feel welcome – as his brother put it, someone who would "value the relationships he had with others, and seek to understand people and make them a part of the fabric of the community."
Sam Bell. (Courtesy of Samuel Bell Memorial Foundation)
Monty Bell also applauded the creation of the Samuel Bell Memorial Foundation, which works to improve street safety and raise money for youth leadership programs and the Midtown Educational Foundation.
"I can't tell you the amount of people that are working hard within the foundation … to make this city and neighborhood a better place," he said.
Ald. Daniel La Spata (1st Ward), who spearheaded the honorary street renaming in the Chicago City Council, is an avid cyclist himself.
"I know that I could have far too easily been Sam," La Spata said. "It makes me angry and sad and frustrated … meeting the mothers and sisters and brothers of cyclists who have lost their lives in our community."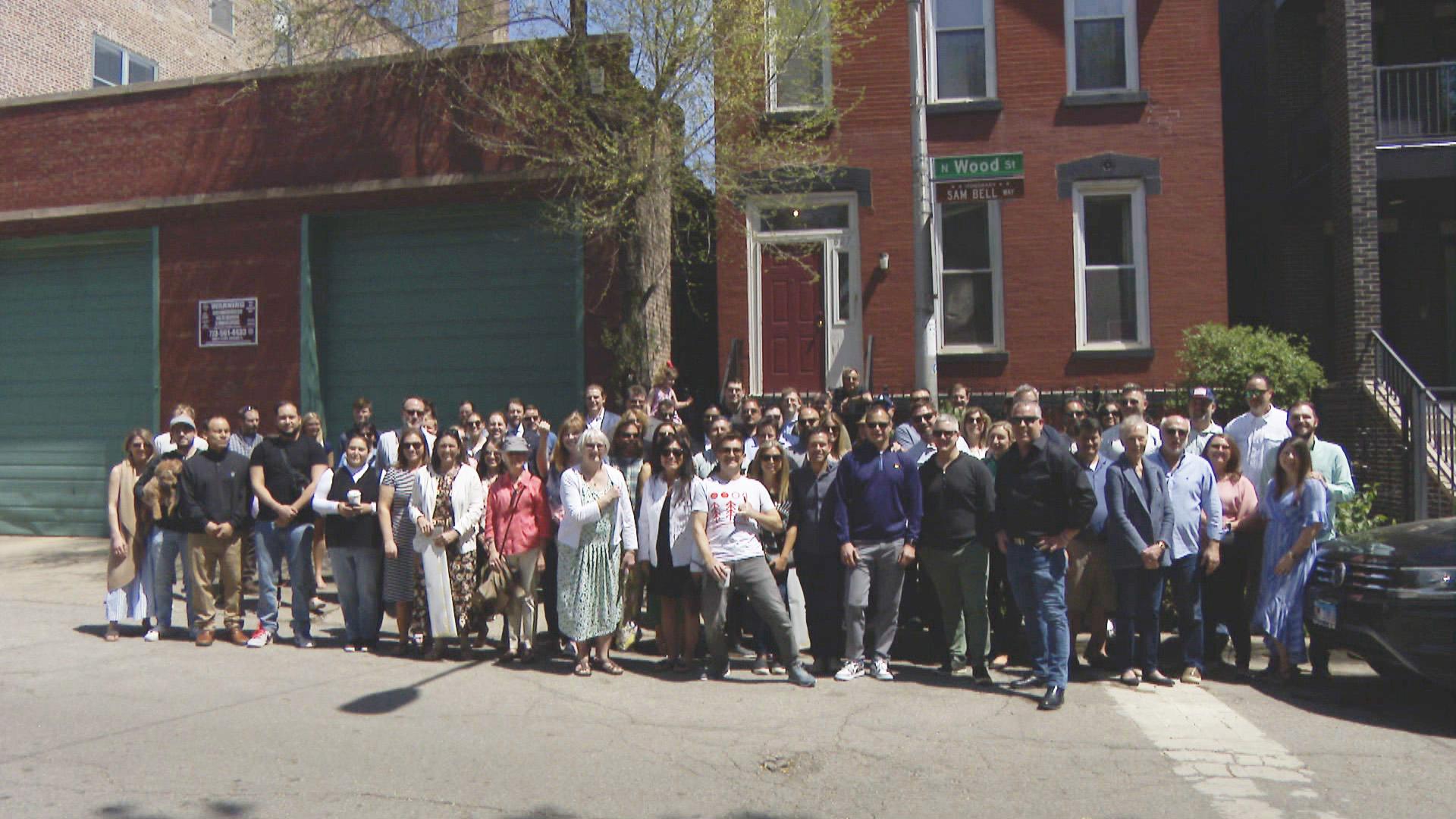 Friends and family of Sam Bell gather on May 5, 2023. (WTTW News)
La Spata said he plans to release traffic-calming proposals by the end of the year to make Wood Street between Grand and Milwaukee avenues "a safer, calmer street for pedestrians and cyclists and motorists alike."
"I want fewer signs and more lives still with us," he said.
Contact Nick Blumberg: [email protected] | (773) 509-5434 | @ndblumberg
---