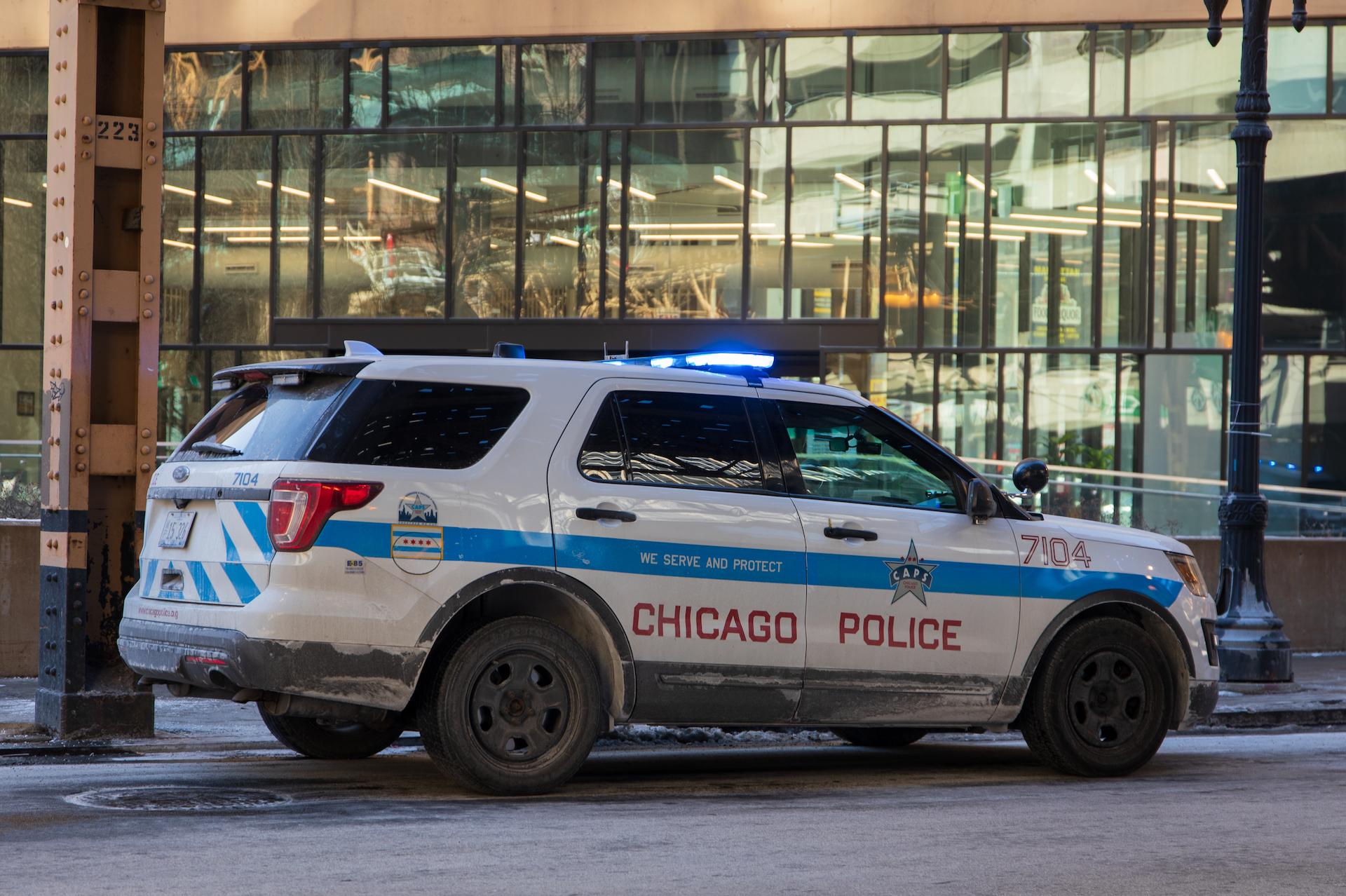 File photo. (Michael Izquierdo / WTTW News)
A 36-year-old Chicago Public Schools teacher is charged with two felony counts of stalking after a confrontation with officers outside of Mayor Lori Lightfoot's home earlier this week.
Garrett McLinn was also charged with disorderly conduct and five counts of resisting a police officer, according to police. The arrest took place on the Logan Square block where Lightfoot lives.
Sources close to Lightfoot say members of the mayor's security detail confronted McLinn as he was causing a disruption outside of her home, and that the confrontation escalated. McLinn has appeared outside the mayor's house on at least one other occasion, sources said.
McLinn is a physical education teacher and a track and field coach at Taft High School, according to his LinkedIn biography. He has not been at the school since early March, according to CPS sources.
In a statement to WTTW News, Lightfoot said: "No one, including any elected official, should have to experience threats of physical harm, regardless of their political ideology. I am grateful to the Chicago Police Department and State's Attorney's Office for their efforts to pursue justice in this incident."
When asked for comment, a CPS spokesperson responded: "We don't comment on personnel matters."
A spokespoerson for the Chicago Teachers Union issued a statement reading: "Our top priority is keeping our students, school community, school personnel, union staff, and leadership safe. Whether that threat comes from outside our community or inside, we will continue to do everything in our power to ensure that Chicago's public schools remain safe, welcoming and thriving. No matter how high the political temperature gets, we do not condone any act of violence because we know these acts weaken our democracy. Tonight's news should push CPS to create a safety plan for every school in our great city."
In early 2022, a man upset over multiple traffic citations allegedly began stalking Lightfoot near her home over the course of a month, repeatedly driving by her residence while carrying a firearm that he eventually fired five times in an alley nearby, prosecutors said.
Joseph Igartua was charged with one count of reckless discharge of a weapon and three counts of stalking.
In summer 2020 during the height of civil unrest tied to the murder of George Floyd, protesters gathered outside Lightfoot's home to demonstrate. Around that time, the Chicago Sun-Times reported Lightfoot expanded her security detail to 65 sworn Chicago police officers, five sergeants and a lieutenant.
This article has been updated with comments from Mayor Lori Lightfoot and the Chicago Teachers Union. 
---