Jupiter and Venus conjunction in 2015. (Stephen Rahn / Flickr Creative Commons)
In what's being dubbed a celestial "kiss," Jupiter and Venus will appear to nearly touch Wednesday.
The planets have been drawing closer to each other in the night sky throughout February, starting off at 29 degrees apart (about three fists apart, with an outstretched arm). In conjunction on Wednesday, they'll be just .52 degrees apart, or one-quarter the width of an outstretched thumb.
Look for the planets in the low west-southwest sky just after sunset Wednesday. Jupiter will be on the left, and Venus — the brighter of the two — will be on the right.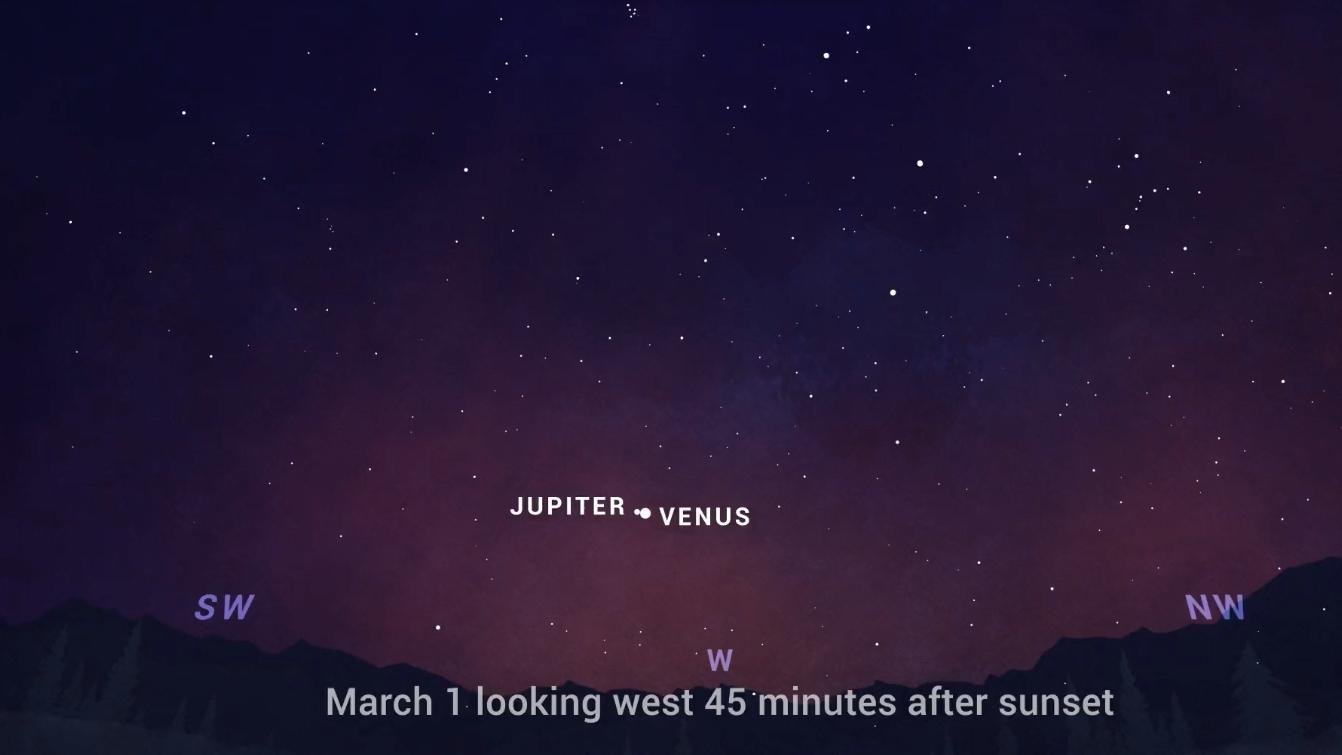 Look for the two planets after sunset on March 1. (NASA Jet Propulsion Lab)
If the cloud cover cooperates, there's no way to miss this dazzling pair. Jupiter is twice as bright as Sirius (the brightest star), and Venus is six times brighter than Jupiter.
Though the planets are actually separated by more than 400 million miles, during Wednesday's conjunction, Venus and Jupiter will fit inside a single binocular's field of view.
Weather depending, Adler Planetarium will host an online Sky Observers Hangout at 9 p.m. Wednesday to talk all things conjunction.
---
Contact Patty Wetli: @pattywetli | (773) 509-5623 |  [email protected]