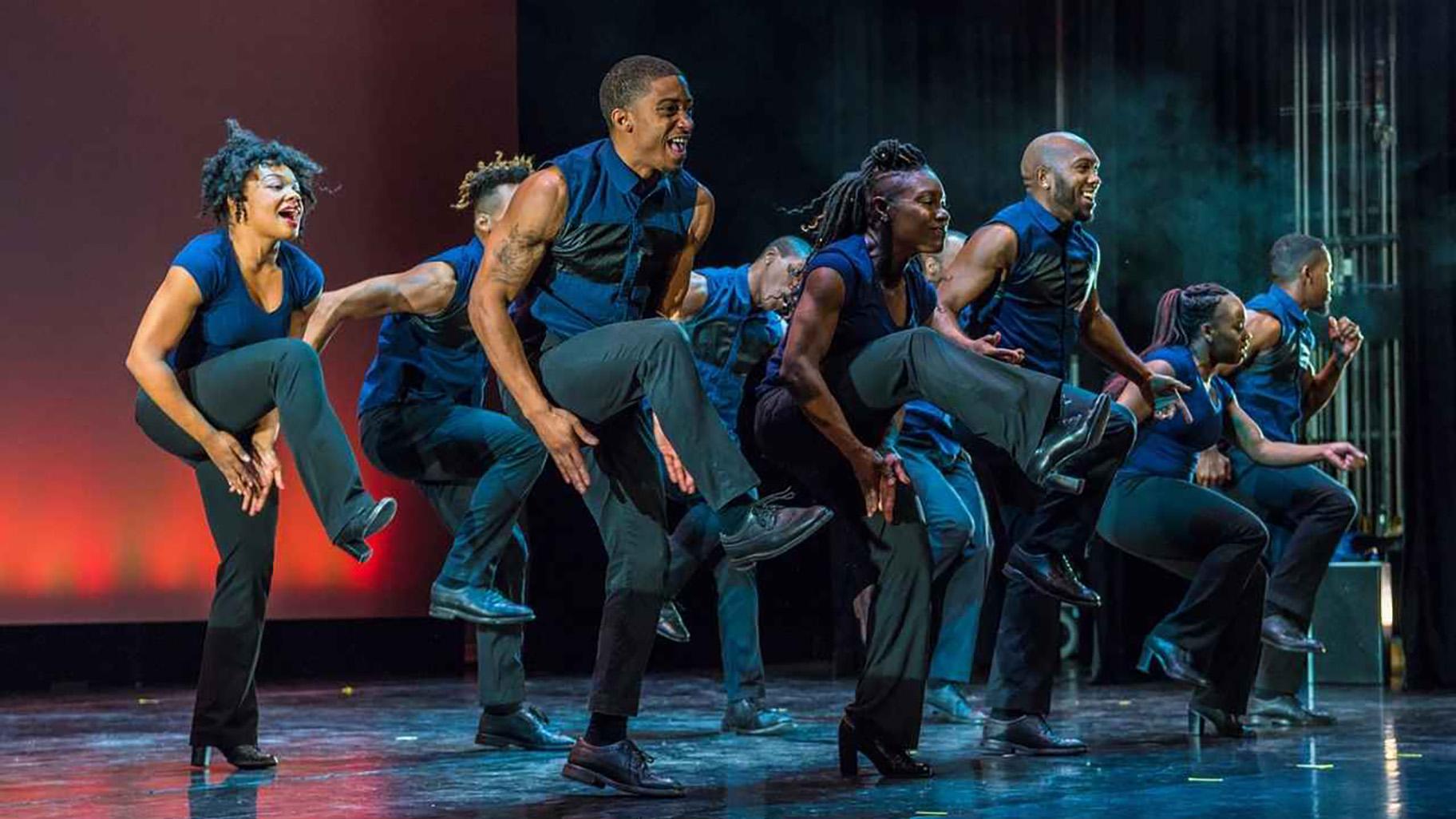 Step Afrika! dancers perform. (Courtesy of Step Afrika!)
From the obvious to the obscure, we've pulled together a rundown of promising arts and culture events to stir the senses in the new year. 
There's much to look forward to in a year heavy on puppets, Brontë sisters and supernatural fairy tales – sometimes all in the same show. Plus, Chicago is set to experience the music of Pete Townshend and Michael Jackson. 
Look for some of these to be featured on "Chicago Tonight" throughout the year.
---
1. "The Icicle Picnic"
Expect a spectacle at this family-friendly pageant created as a balm to the city's wintry weather. Subtitled "Journey for the Sun," the show is a production of Chicago theatrical wizards Cabinet of Curiosities and was devised by Redmoon Theater veteran Frank Maugeri and the Actors Gymnasium. They spin a fantastic tale of fear and hope among giant robots and space monkeys. 
Details: Jan. 11-15 at Chopin Theatre, 1543 W. Division St. $15-$25 / MAP
---
2. Step Afrika!
A crowd-pleasing blend of percussion and dance, Step Afrika! was founded as an exchange program between the Soweto Dance Theatre of Johannesburg, South Africa and a  dance company from Washington, D.C. These cultural ambassadors blend syncopated styles of the U.S. with traditional African dance. They've performed from Broadway to the White House, and now their national tour brings them to the historic Auditorium Theatre.
Details: Jan. 14 at Auditorium Theatre, 50 E. Ida B. Wells Drive. $37-$83 / MAP
---
3. Chicago International Puppet Theater Festival
There's always something astounding at the largest fest of its kind in North America. Puppetry and performers from 10 countries, including Japan, Brazil and South Africa – as well as creators from Chicago and other U.S. cities showcase their craft. Highlights include "Moby Dick" by a team from France and Norway, and Manual Cinema's acclaimed production of "Frankenstein." Truly not just for kids. In fact, some of it is specifically not for kids.
Details: Jan. 18-29 at various locations. Performance price varies.
---
4. "Toni Stone"
The little-known story of the trailblazing woman who broke barriers to play baseball in the Negro Leagues hits the stage. Known as "the female Jackie Robinson," Toni Stone played against Ernie Banks, Willie Mays and Satchel Paige and once batted .326. Ron OJ Parson directs this original play based on the biography "Curveball: The Remarkable Story of Toni Stone" by Martha Ackmann.
Details: Jan. 28-Feb. 26 at Goodman Theatre, 170 N. Dearborn St. $20 and up / MAP
---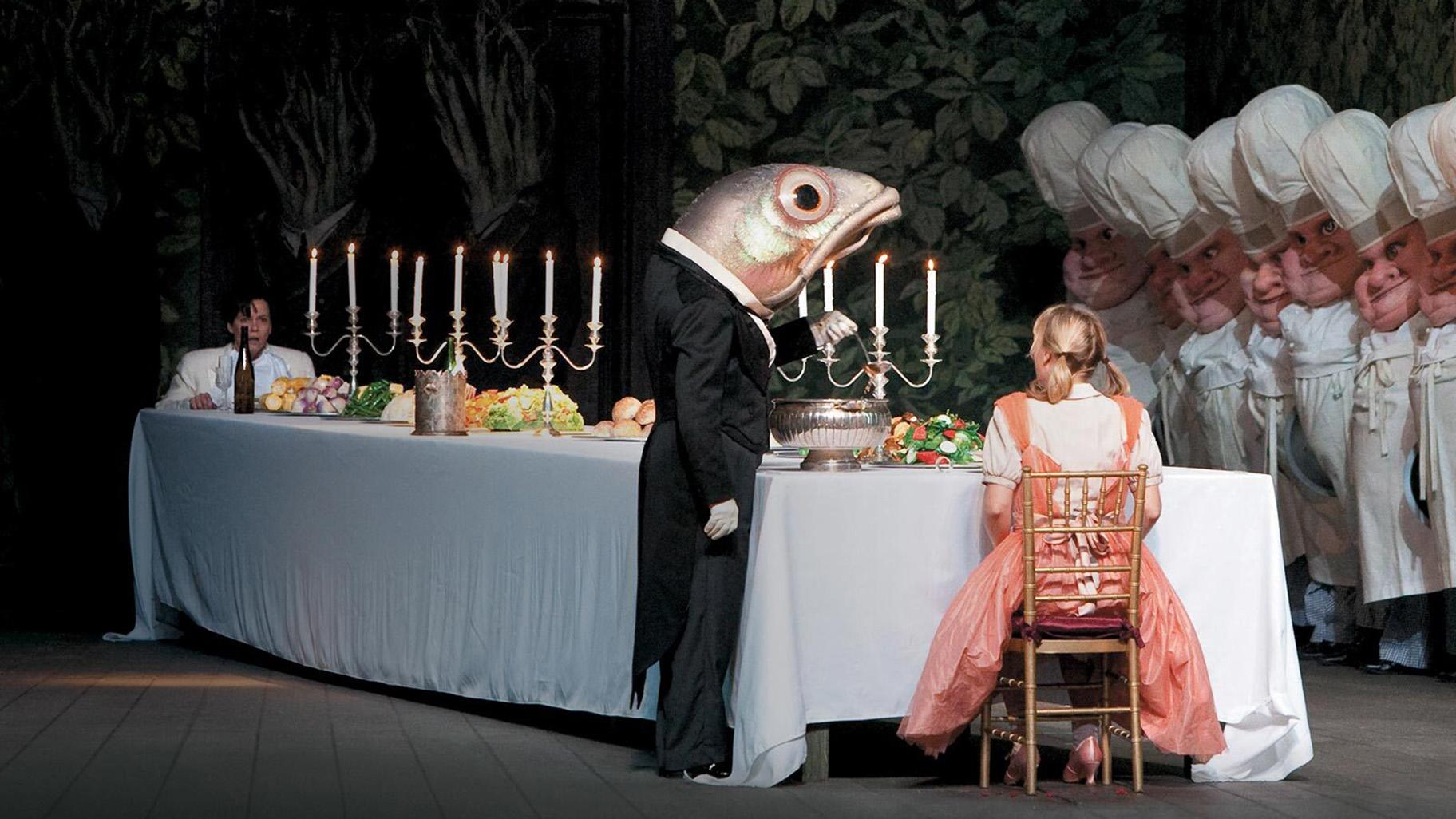 "Hansel and Gretel" (Courtesy of Marty Sohl)
5. "Hansel and Gretel"
A popular production that debuted in Chicago 20 years ago returns, the Brothers Grimm's fairy tale tells the story of two lost children captured by a hungry witch. Sir Andrew Davis conducts the delightful score by German composer Engelbert Humperdinck, which was originally conducted by Richard Strauss in 1893. An approachable opera in a staging that is highly inventive and slightly surreal.
Details: Jan. 25-Feb. 5 at Lyric Opera of Chicago, 20 N. Upper Wacker Drive. $40 and up / MAP 
---
6. "Wuthering Heights"
The Chicago debut of a London hit based on Emily Brontë's gothic masterpiece. Live music, dance and puppetry add to this epic tale of love and vengeance between Heathcliff and Catherine. This marks the post-pandemic return of Chicago Shakespeare's WorldStage Series, which brings the world's great theaters to Chicago – and Chicago Shakespeare to the world. 
Details: Jan. 27-Feb. 19 at Chicago Shakespeare Theater at Navy Pier, 600 E. Grand Ave. $59-$106 / MAP
---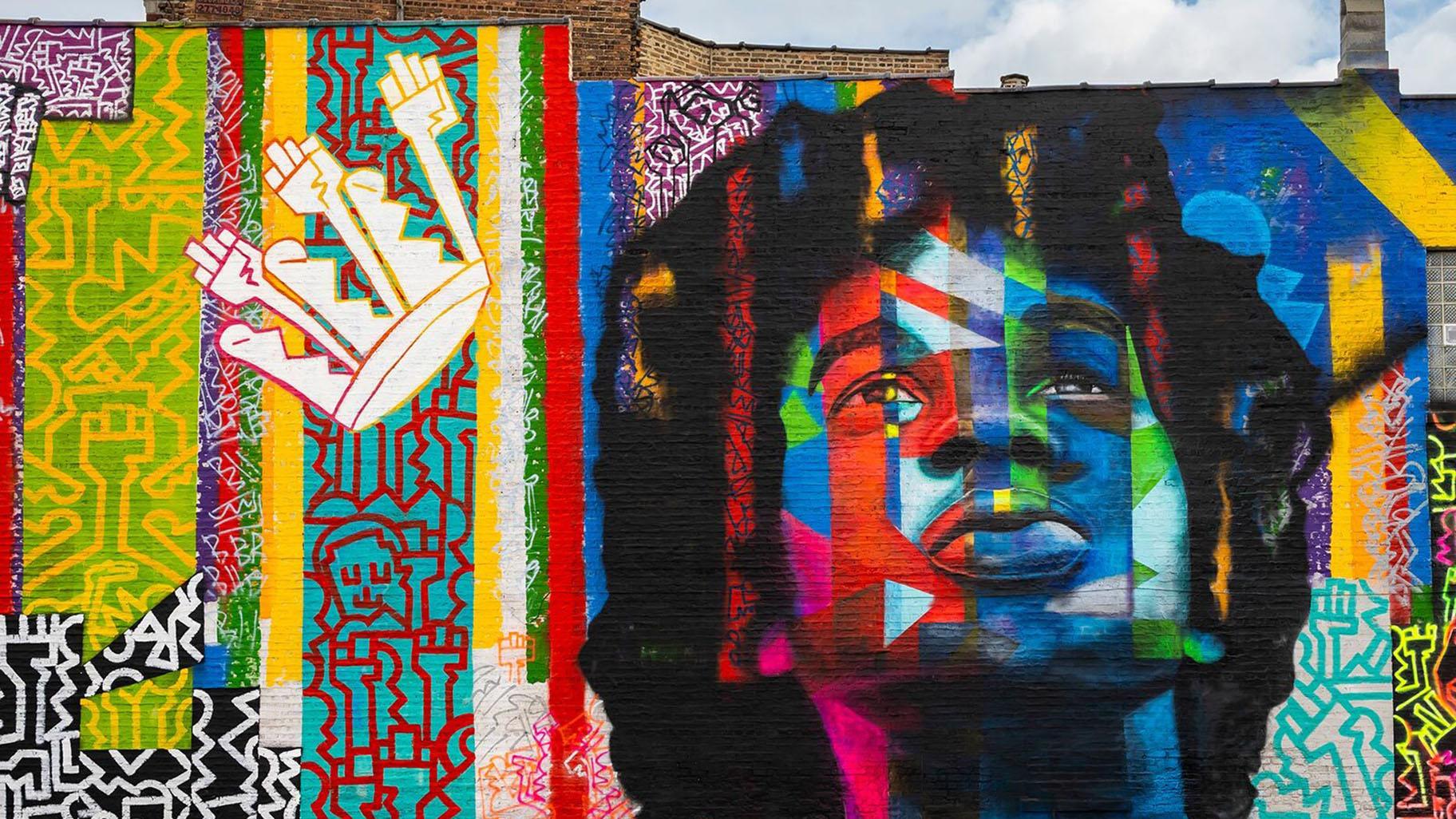 Original mural by Barrett Keithley. (Credit: Todd Rosenberg)
7. "The Factotum"
Rossini's "The Barber of Seville" inspires a new work in a new setting – a Black barbershop on Chicago's South Side. Grammy-nominated baritone Will Liverman joins DJ King Rico in creating a soul opera that employs a variety of musical styles, from gospel and funk to hip-hop and classic barbershop quartet. Commissioned by Lyric Opera of Chicago and Houston Grand Opera, it promises to be joyful, upbeat and well-coiffed.
Details: Feb. 3-12 at Harris Theater for Music and Dance, 205 E. Randolph St. $35 and up / MAP
---
8. Mavis Staples
at Symphony Center (Feb 4) The Chicago-born icon of rhythm and blues and gospel plays two local shows (including Feb 3 at the Egyptian Theatre in DeKalb) before a tour that will take her from Australia to England. The still powerful 83-year-old singer and civil rights activist performs her signature blend of great American music styles. Opening is rising star Celisse, who you may have seen playing lead guitar for Lizzo on Saturday Night Live. 
Details: Feb. 4 at Chicago Symphony Orchestra Hall, 220 S. Michigan Ave. $40-$199 / MAP
---
9. "Villette"
Lots of folks know the dark and stormy "Jane Eyre," but this new play sheds light on a lesser-known novel by Charlotte Brontë. It tells the tale of a tenacious heroine with no family or friends who must use her wit and determination to survive. She lives a life of romance and intrigue and even encounters a mysterious ghost. This world premiere is adapted by Lookingglass Theatre artistic associate Sara Gmitter and directed by ensemble member Tracy Walsh. 
Details: Feb. 8-April 23 at Water Tower Water Works, 821 N. Michigan Ave. $50 / MAP
---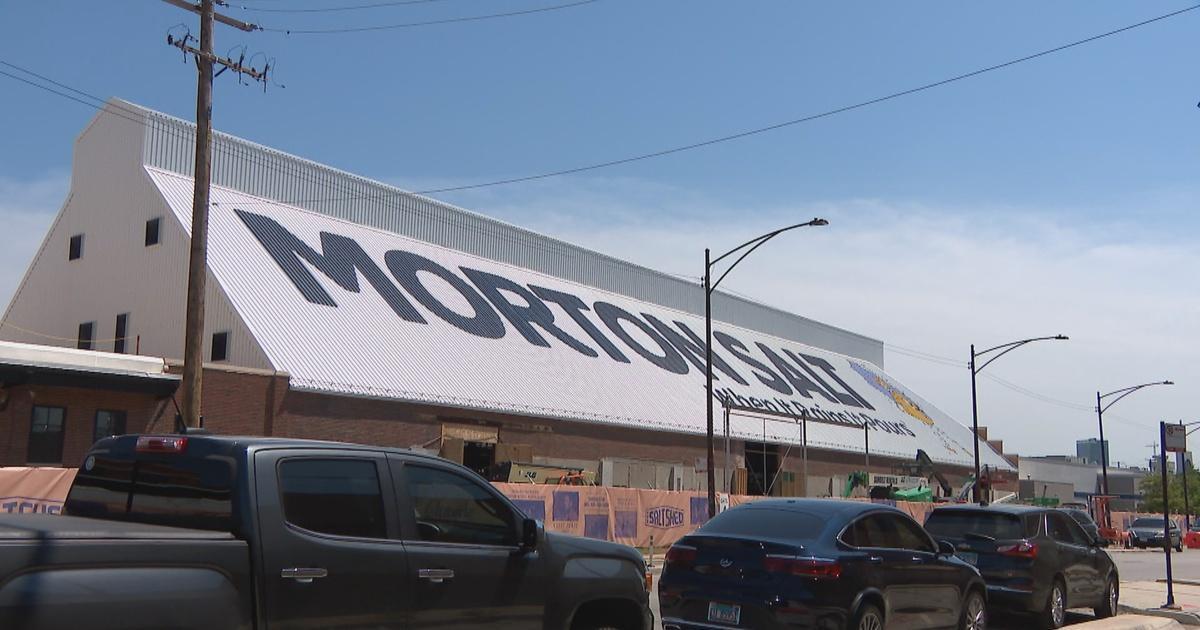 (WTTW News)
10. Indoor concerts at the Salt Shed.
Chicago's hottest new outdoor venue, The Salt Shed, opens its indoor concert hall inside the former Morton Salt warehouse on Elston Avenue. Artists include The Roots (March 18), Bikini Kill (April 22), and The Hold Steady (June 30. Some concerts (Tove Lo on Feb. 17, Iggy Pop on March 10, The Flaming Lips on May 5) have already sold out. 
Details: Various artists beginning Feb. 17 at the Salt Shed, 1357 N. Elston Ave. Cost varies. / MAP
---
11. Muti, Fischer & Tchaikovsky Manfred
Catch Riccardo Muti while you can as he leads the Chicago Symphony Orchestra in his final year as music director. Here the CSO performs Tchaikovsky's turbulent symphony inspired by Lord Byron's poem about a traveler beset by supernatural forces. German violinist Julia Fischer joins the orchestra for Schumann's Violin Concerto. 
Details: Feb. 23-25 at Chicago Symphony Orchestra Hall, 220 S. Michigan Ave. $55-$399 / MAP
---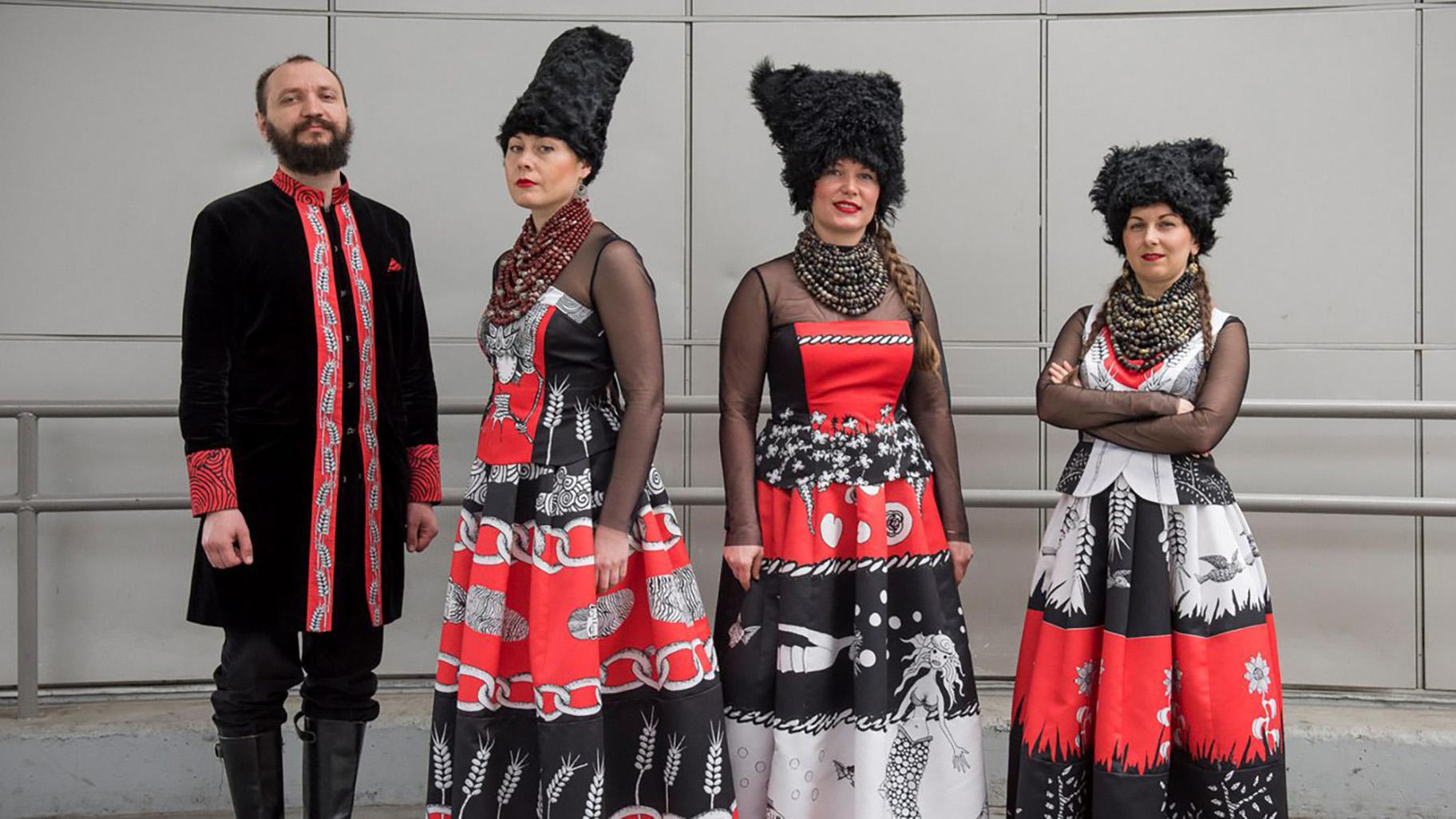 DakhaBrakha will perform in Portage Park. (Credit: Arthur Mola)
12. DakhaBrakha Live
Those who saw the folk music quartet DakhaBrakha in Millennium Park last summer won't soon forget their trance-like harmonies and rhythms. They make soulful music that's unlike anything you've heard. The striking, costumed members are from Kyiv, Ukraine, and their name translates to "give and take." Check out their NPR Tiny Desk Concert for a taste, then see them at the Patio Theater in Portage Park. 
Details: Feb. 26 at Patio Theater, 6008 W. Irving Park Road. $35 / MAP
---
13. "Describe the Night"
A suspicious plane crash sheds light on old mysteries and little-known histories. Executed in Stalin's Russia, the great Jewish writer Isaac Babel inspired this play about truth, lies and KGB agents. Written by Steppenwolf ensemble member Rajiv Joseph ("Bengal Tiger at the Baghdad Zoo," "King James").
Details: March 2-April 9 at Steppenwolf Theatre, 1650 N. Halsted St. $42 and up / MAP
---
14. "The Comedy of Errors"
Shakespeare's comedy of mistaken identity is updated to a London film set during World War II. This slapstick-filled farce about identical twins will feature newly rewritten scenes by Second City veteran Ron West. The final production as artistic director for Chicago Shakes founder Barbara Gaines, who has directed 60 productions over 30+ years. 
Details: March 9-April 16 at Chicago Shakespeare Theater at Navy Pier, 600 E. Grand Ave. $49-$92 / MAP
---
15. Joffrey Ballet's "The Little Mermaid"
Don't expect Disney – the press release refers to a "tormented" heroine and warns: "Not recommended for children ages 12 and under." This take on Hans Christian Andersen's 1837 fable promises to be grand and complex. The Chicago debut is choreographed by John Neumeier of the Hamburg Ballet with an original score by Lera Auerbach.
Details: April 19-30 at Lyric Opera of Chicago, 20 N. Upper Wacker Drive. $36-$179 / MAP
---
16. Edra Soto
at Hyde Park Art Center (April 23 – Aug 6) The Chicago-based Puerto Rican-born artist is having a moment. Her show "The Myth of Closure" is at the Cleve Carney Museum of Art through March 5, and she now has work at New York's Whitney Museum. Soto's biggest solo exhibition yet – "Destination/El Destino" – comes to Hyde Park Art Center in the spring. Large-scale, immersive works are often embedded with viewfinders that reveal documentary photos upon closer inspection. Many tackle the legacy of colonialism and question the use of public spaces. 
Details: April 23-Aug. 6 at Hyde Park Art Center, 5020 S. Cornell Ave. Free / MAP
---
17. "Into the Woods"
Direct from Broadway comes this acclaimed revival of Stephen Sondheim and James Lapine's 1987 Tony-winning musical that turns fairy tales inside out. Key cast members from Broadway are reprising their roles for this tour production, including Stephanie J. Block as The Baker's Wife. 
Details: April 25-May 7 at James M. Nederlander Theatre, 24 W. Randolph St. $32 and up / MAP
---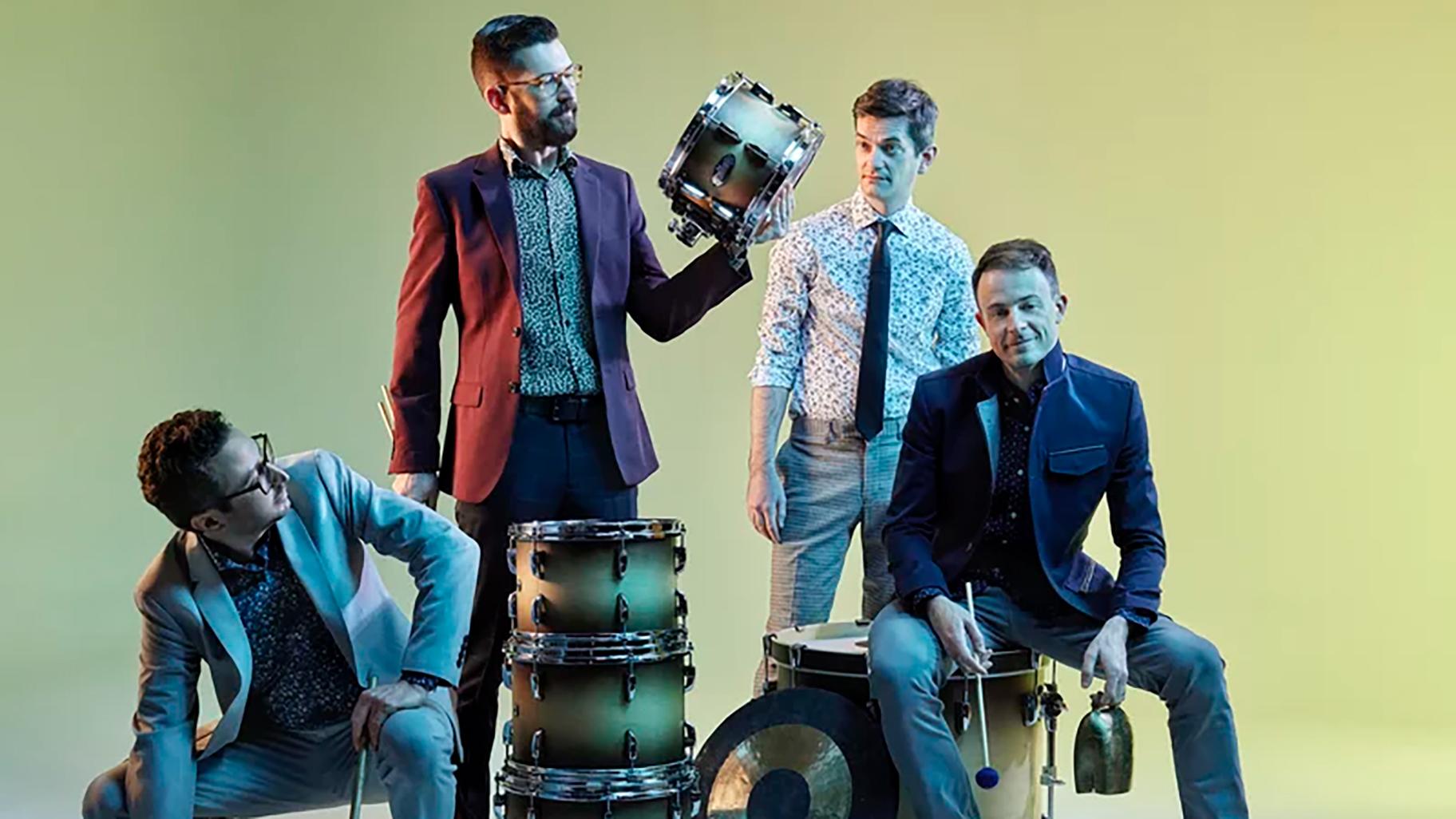 Third Coast Ensemble (Credit: Saverio Truglia)
18. "Metamorphosis"
Chicago's Grammy Award-winning percussion quartet Third Coast Percussion teams with the street dancers of Movement Art Is. Choreographers Lil Buck and Jon Boogz bring energy and virtuosity to new music from Gary, Indiana's Jlin and Tyondai Braxton. Third Coast Percussion commissioned the new works and will also perform their acclaimed arrangements of works by Philip Glass. 
Details: May 2 at Harris Theater for Music and Dance, 205 E. Randolph St. $20-$50 and up / MAP
---
19. "The Gospel at Colonus"
The hit production comes to Chicago after a three-year delay due to the coronavirus pandemic. Court Theatre – Chicago's newest Tony Award-winning theater – updates the myth of Oedipus with bold staging and soul-stirring music. Set in an African American Pentecostal church service, the show features singers from Chicago's gospel community.
Details: May 12-June 11 at Court Theatre, 5535 S. Ellis Ave. $23.50-$51.50 / MAP
---
20. "Van Gogh and the Avant-Garde: The Modern Landscape"
The big summer show at the Art Institute spotlights landscapes painted by post-impressionist artists including Georges Seurat and Vincent Van Gogh. Also coming to the Art Institute: works by Salvador Dali from the 1930s (Feb 18- June 12) and contemporary textiles by Gio Swaby (April 8- July 3) that explore the intersection of Blackness and womanhood.
Details: May 14- Sept. 4 at the Art Institute of Chicago, 111 S. Michigan Ave. Tickets go on sale in March / MAP
---
(Courtesy of Newberry Library)
21. "Pop-Up Books through the Ages"
An exhibition that explores the history of pop-up books. These tactile, interactive texts have engaged scientists as well as children for centuries. This show at the independent research library will look at early examples and contemporary versions of those engaging three-dimensional spreads.
Details: March 21- July 15 at Newberry Library, 60 W. Walton St. Free / MAP
---
22. "The Who's Tommy"
The enduring concept album by the Who is re-imagined for the stage in a new production by Pete Townshend and Tony Award-winning director Des McAnuff. At a recent concert in Chicago, Townshend gave a shoutout to the Goodman and the upcoming staging, saying "It will a little bit different, a little more modern, and maybe a little bit more austere, but you have to trust the music, folks." When that music includes "Pinball Wizard," "I'm Free," and "See Me, Feel Me" it sounds like a trustworthy bet. 
Details: June 13-July 23 at Goodman Theatre, 170 N. Dearborn St. Tickets go on sale in March / MAP
---
23. "MJ The Musical"
One of the 20th Century's great entertainers comes to life in this look at the creative mind of Michael Jackson. The story takes place as MJ prepares his 1992 "Dangerous World Tour," which came one year before the troubling accusations. This jukebox musical features an A-list creative team, including choreography by Christopher Wheeldon (Joffrey's re-imagined "Nutcracker") and a book by Pulitzer Prize-winning American playwright Lynn Nottage. It will be interesting to see how closely they look at the "Man in the Mirror." 
Details: Aug. 1-Sept. 2 at the James M. Nederlander Theatre, 24 W. Randolph St. Tickets available soon / MAP
---
Other arts and culture options to consider:
Ring in the Year of the Rabbit at the annual Lunar New Year Parade in Chinatown on Jan. 22. 
See live comedy at Second City, iO Theater, or comedy clubs – and pay special attention to what's coming to the Den Theatre, which has made a name for itself in recent years with some very funny people. Upcoming highlights at the Den include Atsuko Okatsuka (Feb. 4) and Janeane Garofalo (March 10-11). 
International Anime Music Festival at the Riviera Theatre on March 4. An unusual marriage of AI, "singeroids" and Japanese animation with the music of kizuna, HIMEHINA and Gumi. 
Graham Nash – the two-time member of the Rock and Roll Hall of Fame (the Hollies, Crosby, Still & Nash) performs "Sixty Years of Songs and Stories" April 25-30 at the Old Town School of Folk Music. 
"Of the Earth" at the Morton Arboretum (May 26-spring 2025) Five giant sculptures by Polish-American artist Olga Ziemska, whose surname means 'of the earth.' Ziemska's work will be created from reclaimed tree branches and explore her philosophy that "We are nature." The massive works will be set among the 100-year-old public garden in Lisle, Illinois that is still growing strong. 
"For One and All: Prints from the Block's Collection" Block Museum of Art, Northwestern University (Sept. 20- Dec .3). A deep dig into the museum's archive of etchings, lithographs and printed media.
---