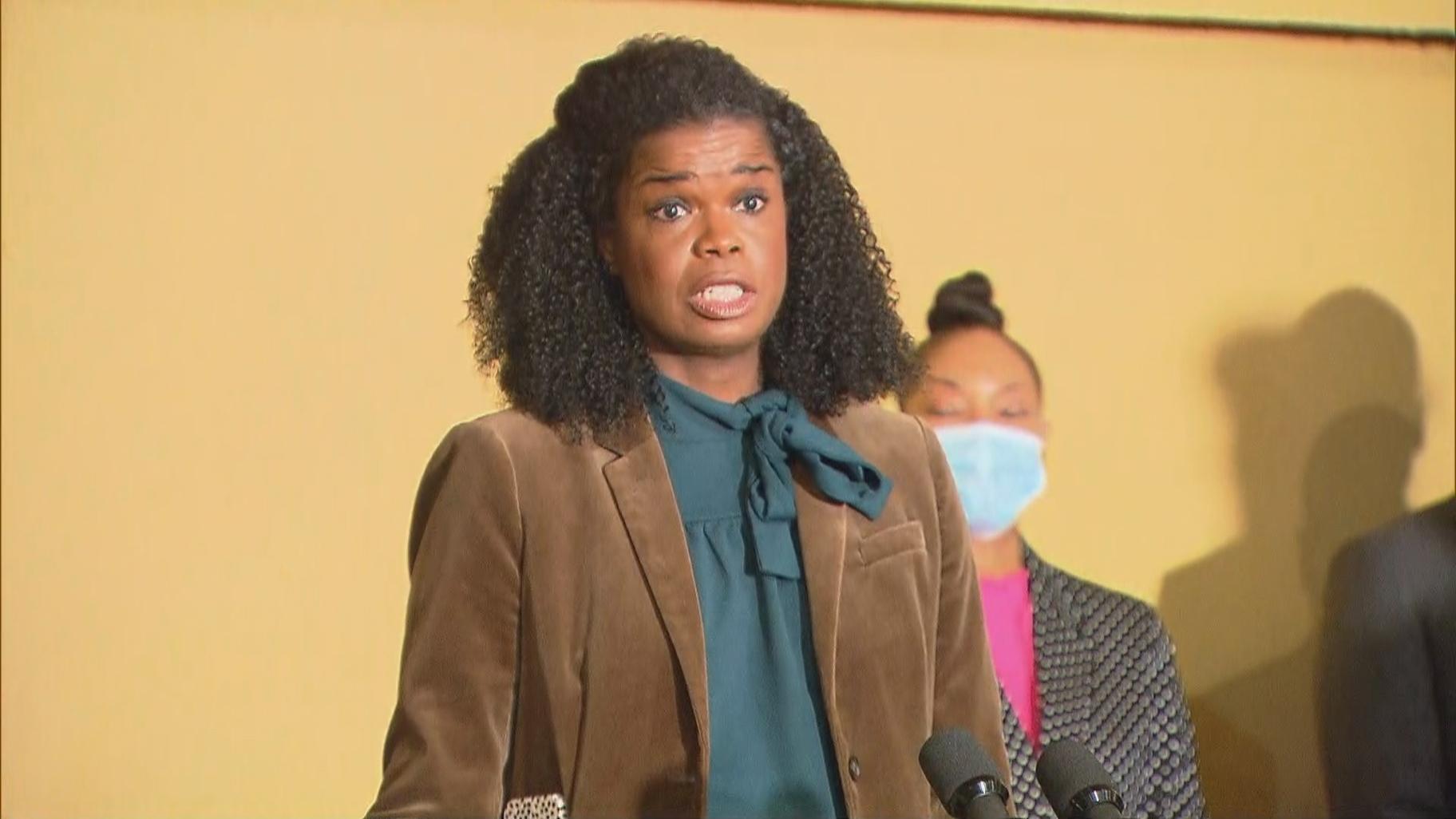 (WTTW News)
Cook County prosecutors are enacting new changes to an existing search warrant policy this month, with an aim at improving communication and accountability while eliminating mistaken raids at incorrect locations.
State's Attorney Kim Foxx on Friday announced the new policy, which she said will include additional oversight and follow-up from prosecutors when law enforcement seek and execute a search warrant.
"The intrusion that search warrants legally authorize justifies greater disclosure and transparency to ensure that a search warrant is carried out on the correct individual and location," Foxx said in a statement.
Foxx said the new policy will require increased checks of the information provided when law enforcement requests a search warrant.
"The new process will help us better understand if the evidence obtained justified using a search warrant," she said.
Law enforcement officers can request that an assistant state's attorney review their search warrant to determine if there's probable cause to conduct that search. If the prosecutor decides there is probable cause, the warrant is presented to a judge for authorization and officers have 96 hours to execute the search.
Under the new policy, officers must follow up with prosecutors on the outcome of their search warrants, including whether it was signed by a judge and executed. If the warrant was carried out, law enforcement now must disclose any items they seized and any arrests that were made.
Police officers will have 45 days after the search warrant to get into compliance with this new policy, or they'll be unable to have prosecutors review additional search warrants.
These changes come as law enforcement agencies continue rethinking search warrants following multiple mistaken raids that occurred at the wrong places — most notable in February 2019 when Chicago police executed a search warrant at the home of Anjanette Young, who was handcuffed while naked by officers who had gone to search an incorrect address.
The CPD released a revised search warrant policy last year, which requires a bureau chief to sign off on warrants before they're carried out and limits controversial no-knock warrants. It also added steps before, during and after the execution of a search warrant, such as requiring officers to account for the possible presence of children or vulnerable parties and mandating a lieutenant or higher-ranking official is on the scene.
But those no-knock warrants are still allowed. Last month, the Chicago City Council's Public Safety Committee voted down a proposal — which was backed by Young — that would have outlawed such warrants and restricted how police officers can raid homes.
Foxx's office on Friday also announced a new digital database that will follow search warrant requests from start to finish — tracking the details presented by officers seeking the warrant, whether that warrant was carried out and what evidence was found.
"Our commitment to addressing the inequities in the justice system requires regular examination of the practices and tools used to protect public safety," Matthew Saniie, the state's attorney's office chief data officer, said in a statement. "This new database will provide us an indicator of search warrant integrity that we have not been able to measure previously and help to create greater transparency with the community."
The state's attorney's new policy will take effect next Friday.
Heather Cherone contributed to this report.
Contact Matt Masterson: @ByMattMasterson | [email protected] | (773) 509-5431
---