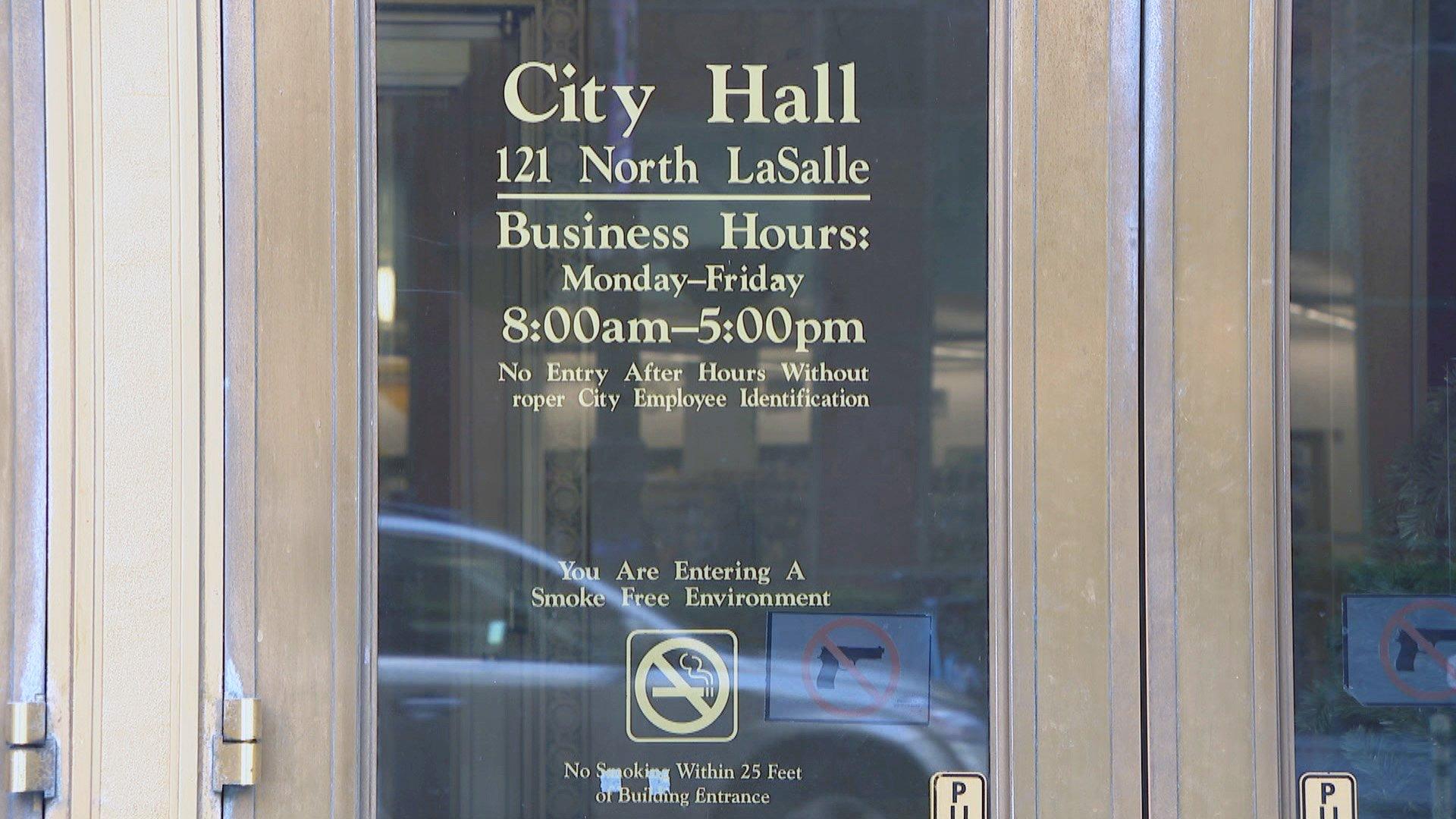 (WTTW News)
Four people applied to replace Ald. George Cardenas on the Chicago City Council and represent the city's 12th Ward, including Cardenas' pick to win February's election, Mayor Lori Lightfoot's office announced Thursday.
Lightfoot appointed a three-person committee to recommend a replacement for Cardenas, who will leave the City Council on Nov. 30 after being elected to the Cook County Board of Review. Cardenas represented McKinley Park as well as parts of Little Village and Brighton Park for 20 years.
The members of the committee are Luis Gutierrez, CEO of Latinos Progresando and a member of the Chicago Housing Authority Board; Pam Walsh, of Chicagoland Brokers; and Donna Hubble of Noble Charter Schools.
The mayor's office initially listed Claudia Rodriguez of Noble Charter Schools as a member of the committee Thursday, but later replaced her with Hubble. Rodriguez declined to tell WTTW News what prompted the change.
The applicants are Anabel Abarca, Cardenas' former chief of staff and a candidate in the Feb. 28 election; Robert Abeldano, who works for a firm that leases properties for wireless communications firms; Lydia Arroya, a member of the parish council at Blessed Sacrament Catholic Church; and Anthony Wojtal, a budget manager for the Chicago Public Schools.
Cardenas has endorsed Abarca in the February election. Abarca, an attorney, has also worked for U.S. Rep. Mike Quigley as well as Sen. Tammy Duckworth's successful 2012 campaign for the House of Representatives. Duckworth was elected to the U.S. Senate in 2016.
Julia Ramirez, the other announced candidate in the 12th Ward race, did not apply to finish Cardenas term, which ends in May. Ramirez was endorsed Thursday by United Working Families, a progressive political organization closely aligned with the Chicago Teachers Union.
If the mayor picks Abarca, she will have a leg up in the already underway race to win a full, four-year term on the City Council. The election is Feb. 28.
Cesar Rodriguez, Lightfoot's press secretary, told WTTW News on Nov. 2 that residents of the 12th Ward, which is southwest of downtown, would be surveyed about community issues as part of the search for a replacement for Cardenas. 
However, no results of the 12th Ward survey were released as part of Thursday's announcement about the applicants to serve on the City Council to represent McKinley Park. Rodriguez did not immeadiately respond to a request for comment from WTTW News about whether the survey was conducted.
Cardenas' replacement will be Lightfoot's fourth appointment to the City Council.
Lightfoot tapped Ald. Nicole Lee (11th Ward) to replace convicted former Ald. Patrick Daley Thompson; Ald. Monique Scott (24th Ward) to replace her brother, former Ald. Michael Scott, Jr.; and Ald. Timmy Knudsen (43rd Ward) to replace former Ald. Michele Smith.
Residents of the 11th Ward and 24th Ward, which are both on the South Side, were not surveyed by the mayor's office while Lightfoot considered appointing a new alderperson to represent them. However, residents of the 43rd Ward, which includes Lincoln Park on the North Side, were asked to complete a brief survey about what they believed should be the highest priority for their new representative.
Cardenas is one of seven City Council committee chairs to announce they will not run for re-election, joining Ald. Ariel Reboyras (30th Ward), Ald. Howard Brookins (21st Ward), Ald. Susan Sadlowski Garza (10th Ward), Ald. Tom Tunney (44th Ward), Ald. Harry Osterman (48th Ward) and Smith.
Indicted Ald. Carrie Austin (34th Ward), Ald. James Cappleman (46th Ward) and Ald. Leslie Hairston (5th Ward) have also announced they will not run for the City Council again.
Ald. Sophia King (4th Ward), Ald. Raymond Lopez (15th Ward) and Ald. Roderick Sawyer (6th Ward) announced bids for mayor in 2023. 
Thirteen Chicago wards — representing more than 25% of the city — are set for new City Council leadership in May 2023.
Lightfoot has until Jan. 29 to fill the 12th Ward seat.
This story was updated Friday to reflect changes in the committee advising Lightfoot on Cardenas' replacement.
Contact Heather Cherone: @HeatherCherone | (773) 569-1863 | [email protected]
---