Homeowners in Pilsen are demanding relief following hikes in their property tax bills.
Data from the Cook County Board of Review shows a nearly 63% property tax increase in the Lower West Side community area, which includes the Pilsen neighborhood.
County officials are launching a series of workshops to show residents how to file for exemptions or appeal those assessments.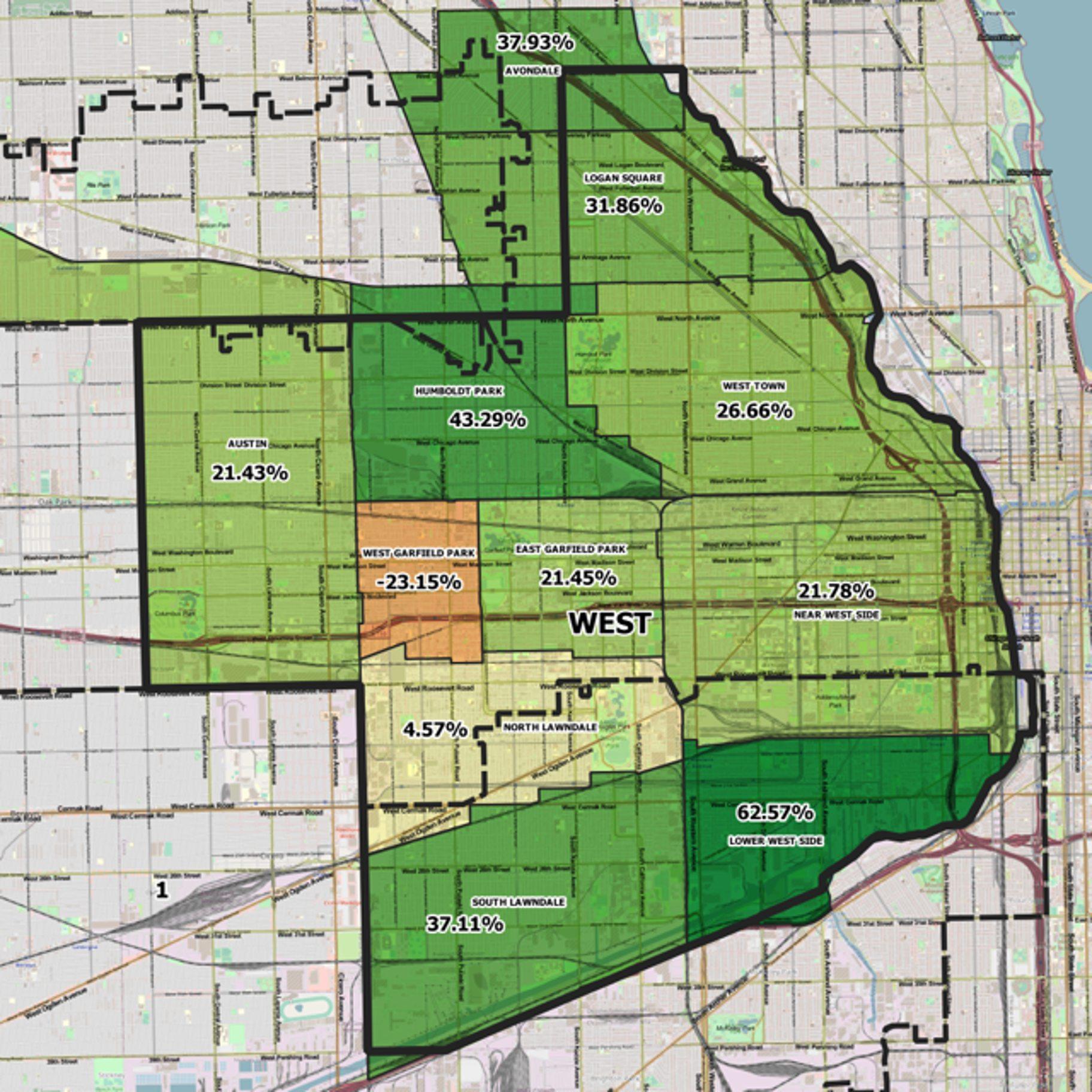 Data from the Cook County Board of Review shows a nearly 63% property tax increase in the Lower West Side community area, which includes the Pilsen neighborhood.
Teresa Fraga of the Pilsen Neighbors Community Council has been a homeowner in Pilsen for the last 43 years. She said she was expecting a $2,500 bill in December but instead received one for $14,279.
"Unbelievable," Fraga said. "… I was confident that it was a mistake, but I still kept it to myself over the weekend and I didn't tell my family 'til Sunday night. I started calling on Monday a couple of relatives, a neighbor and realized that it was just not my bill. As a leader with Pilsen Neighbors, you need to recognize that it is an issue that affects many other people, and that was the case. So that's how we started organizing other relationships and partners in the community."
Cook County Board of Review Commissioner George Cardenas is hosting some of his own town hall meetings and workshops across Chicago.
"A lot of times people look at their bills and say, 'This is a mistake,'" Cardenas said. "And it is, because of the system and the way we are valuing the market; the modeling we're using is not doing us any justice. We got to go back to the drawing board exactly to see what's working, what's not working. There's a lot of blame going around, but we got to put that aside because even if, if that would be included, it doesn't explain significant hikes in property taxes for a community like Pilsen."
One of the factors that individual tax bills rely on is the neighborhood housing market.
Geoff Smith, executive director of the Institute for Housing Studies at DePaul University, said Pilsen has seen rapid growth in property tax value compared to other Chicago neighborhoods.
"One of the challenges in a neighborhood like Pilsen is that property values have risen much more rapidly than citywide," Smith said. "That more rapid increase means that property owners in neighborhoods like Pilsen bear a growing share of the property tax burden. That's a real challenge for long-term owners like Teresa and others who have lived in the neighborhood for 20+ years, purchased their homes at modest prices and in some ways benefited from that value appreciation and the home equity that comes along with it. But the cost is: There is an increased tax burden that may destabilize their housing situation."
According to Smith, investment in Pilsen has started to accelerate in recent years due to the community's location.
"Investment has really started to accelerate in the neighborhood due to its proximity to downtown, perceived Chicago access to transit, a great housing stock of vibrant commercial corridors … all of those things, making an attractive neighborhood," Smith said. "It's always been an attractive neighborhood, but you're adding on what has happened recently, which is a lot more outside investment driving increased prices."
For upcoming workshops, visit the Pilsen Neighbors Community Council website.
---