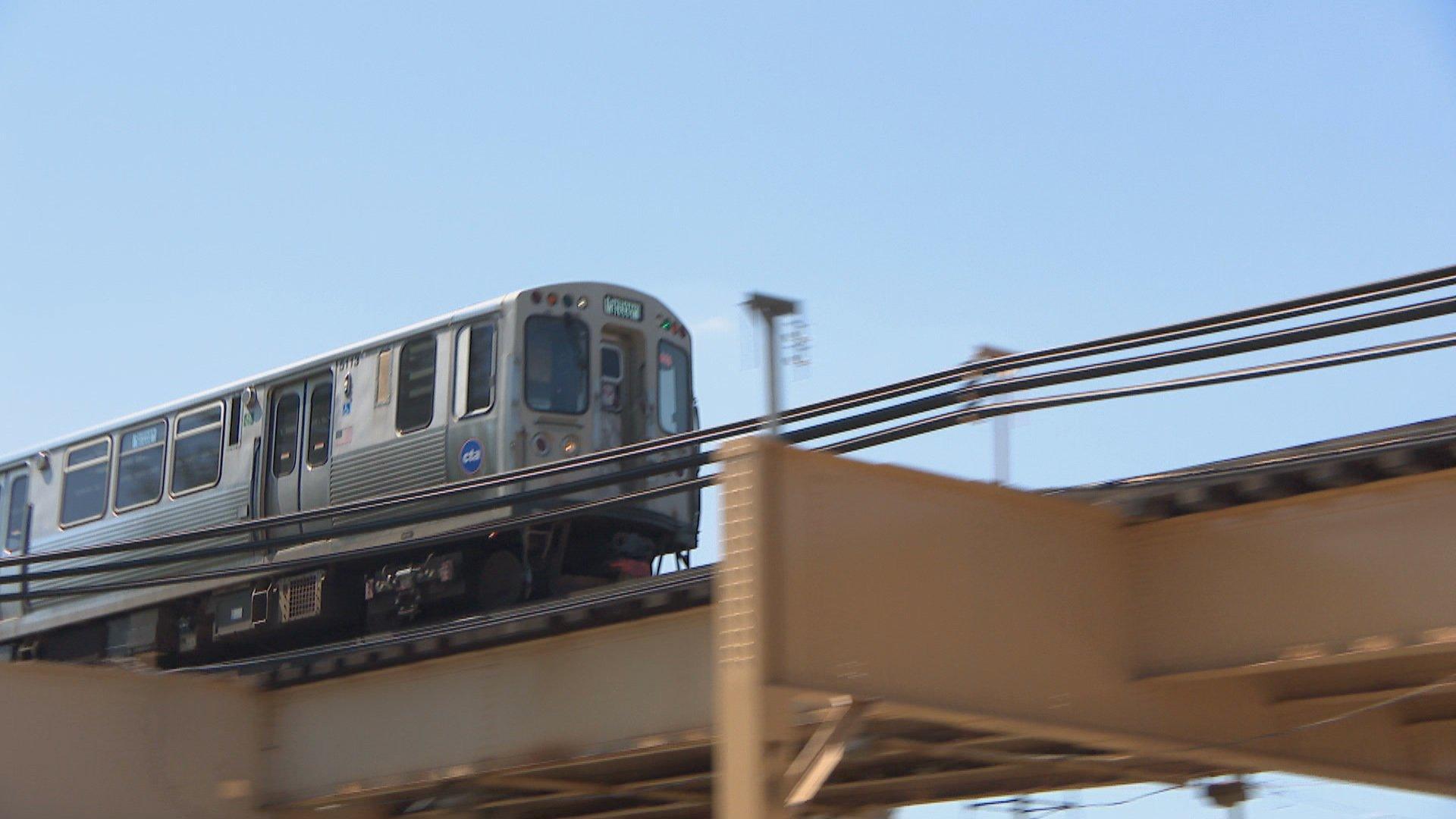 (WTTW News)
The Chicago Transit Authority's Board of Directors approved Tuesday a $1.8 billion operating budget for 2023, a plan that doesn't include fare increases for passengers.
But with ridership still down from pre-pandemic levels, the budget relies on nearly $400 million in federal stimulus money to make up for lost fare revenue — stimulus money the transit agency estimates it'll use up by 2025.
The CTA board also approved a $3.4 billion capital improvement program for 2023 to 2027 that includes extending the Red Line south to 130th Street.
"We are committed to maximizing every dollar of our budget to both modernize our system and continue work on the strategic initiatives outlined in support of the guiding pillars of 'Meeting the Moment' Action Plan, which addresses the most pressing challenges facing our customers and employees," CTA President Dorval Carter said in a statement.
That Meeting the Moment plan, introduced in August, aims to address an array of problems CTA riders and local leaders have loudly called on the transit agency to address — including reliability and service levels, safety and security, and people using the CTA as a place to stay.
To that end, the agency touted a new $2 million intergovernmental agreement with the city's Department of Family and Support Services. The effort is aimed at aiding people experiencing homelessness, as well as those dealing with substance abuse and mental health problems.
"While CTA traditionally has not played a role in the provision of social services, I believe it is time to address these challenges with new thinking and new tools," Carter's statement said. The outreach program is set to run through the end of 2023.
Homelessness was among the issues Carter was grilled about in City Council last week, where he appeared in effort to mend fences with alderpeople angered he'd missed previous hearings. The CTA leader touted bus tracker upgrades, new security guards, and updated schedules that reflect the service the agency can actually provide as it grapples with a shortage of operators.
"In addition to improving service, I also want to improve our communications with this body and our 900,000-plus riders. My presence here today is a demonstration of my commitment to do just that," Carter told a meeting of the City Council's Transportation Committee.
He'll need the council's support as he pushes forward with the planned $3.6 billion Red Line extension. With the CTA obligated to pick up a significant portion of the cost to secure federal funds, Mayor Lori Lightfoot has proposed a transit TIF to generate $950 million in city cash. Some alderpeople have expressed skepticism, given that the TIF would use funds generated in wards the extension won't run through. But backers say the project is key for transportation equity and would provide benefits across the city.
The capital plan also includes efforts to clean and repair train stations, make all its stations accessible, and make it easier for buses to get around the city through priority lanes and signals.
Despite the good news for transit riders who won't have to pay more for bus and train rides, still-lagging ridership could spell trouble for the CTA if it can't get customers back before stimulus money runs out.
Agency leaders say efforts to address the staff shortfall and improve service and safety are a key part of drawing people back to buses and trains, but with fares accounting for about half the agency's operating budget, Carter has nodded to the uncertainty ahead.
"CTA will continue to aggressively confront these challenges—always with an eye towards providing reliable and equitable service throughout the region," Carter wrote in his budget proposal last month. "We also ask for the continued partnership and advocacy of all of our stakeholders during this transformative time for our industry."
Contact Nick Blumberg: [email protected] | (773) 509-5434 | @ndblumberg
---