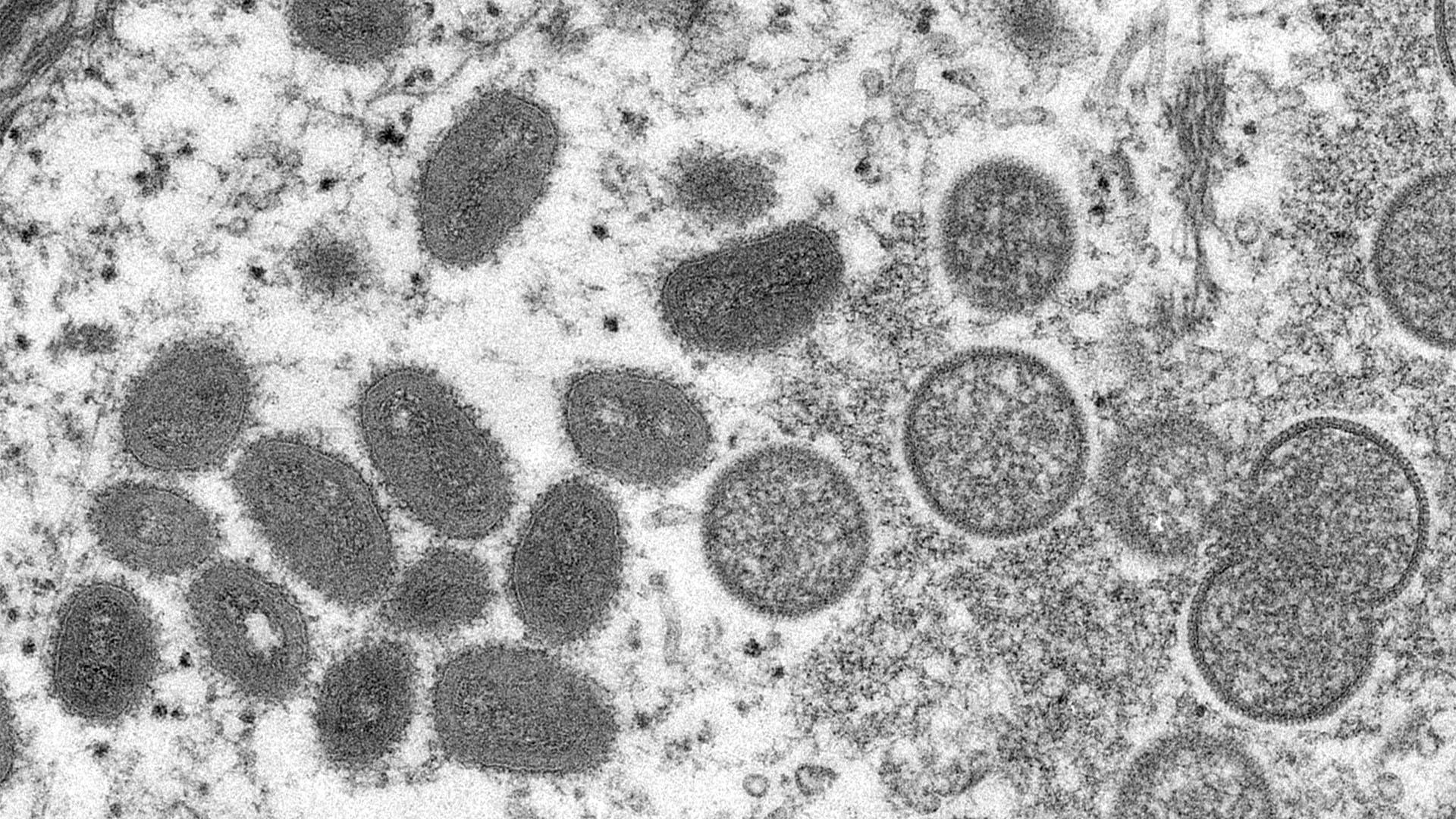 This electron microscope image shows mature, oval-shaped monkeypox virions, left, and spherical immature virions, right, from a human skin sample associated with a 2003 prairie dog outbreak. (Cynthia S. Goldsmith, Russell Regnery / CDC)
The first deaths due to monkeypox have been recorded in Chicago, health officials announced Friday.
The two people — about whom no other information was shared — both had underlying health conditions, including weakened immune systems, and were diagnosed with the virus more than six weeks ago, officials said. The two cases were not related.
"Our hearts go out to these individuals' families and friends," said Dr. Allison Arwady, commissioner of the Chicago Department of Public Health. "Though the number of new MPV (monkeypox virus) cases has declined substantially since summer, this is a stark reminder that MPV is dangerous and can cause serious illness, and in very rare cases, even death."
According to the World Health Organization, there have been just 32 reported deaths globally among the 75,000 confirmed cases of monkeypox virus. In the U.S., five people have died among the nearly 28,000 people infected. The vast majority of fatalities occurred in people with other health conditions exacerbated by the virus.
Symptoms of monkeypox include a rash or sores that look like pimples or blisters that can appear anywhere on the body, fever, chills, fatigue and swollen lymph nodes.
Arwady urged at-risk individuals to get vaccinated and take steps to protect themselves against the virus, which spreads through close, intimate contact.
The Department of Public Health has a website dedicated to information about monkeypox, including additional information about symptoms, prevention, treatment and healthcare resources, particularly for the uninsured.
Contact Patty Wetli: @pattywetli | (773) 509-5623 |  [email protected]
---