Cook County is preparing to launch its guaranteed income pilot program, known as Cook County Promise, and began accepting applications this week.
Funded by the American Rescue Plan Act, the program will pay 3,250 residents of Cook County $500 a month for two years. It is the largest publicly-funded guaranteed income pilot in the nation to date.
To be eligible, applicants must be Cook County residents age 18 or older and have an income level at or below 250% of the federal poverty level. The applications are open until Oct. 21 and recipients will be chosen by lottery.
"What we're really trying to do … we're trying to push the federal government. Let's be real right now, this has been done on the local level in Stockton California, parts of Ohio, Southern California, all public-private partnerships. As the second largest county in the country this is a clarion call," said Denise Barreto, Cook County director of equity and inclusion. "This is going to save families that second job … people are going to build nest eggs. People are going to be more stable … with our data we're going to help bring other big counties like Harris County in Houston, L.A. County — yes, I'm calling out — because I think the more of us that do this it'll … force the federal government to look at this."
Barreto said direct cash support is the most effective way to help people struggling to make ends meet.
"The reality is we've had Band-Aids and initiatives throughout the years … but folks that are living in poverty are some of the most resourceful people in this country. So what better way to invest in them than directly invest in them and let them decide what to do with it?" Baretto said. "We know that they're going to enrich their families and this is going to make communities better … we're really excited to see how this is going to lift the county as a whole."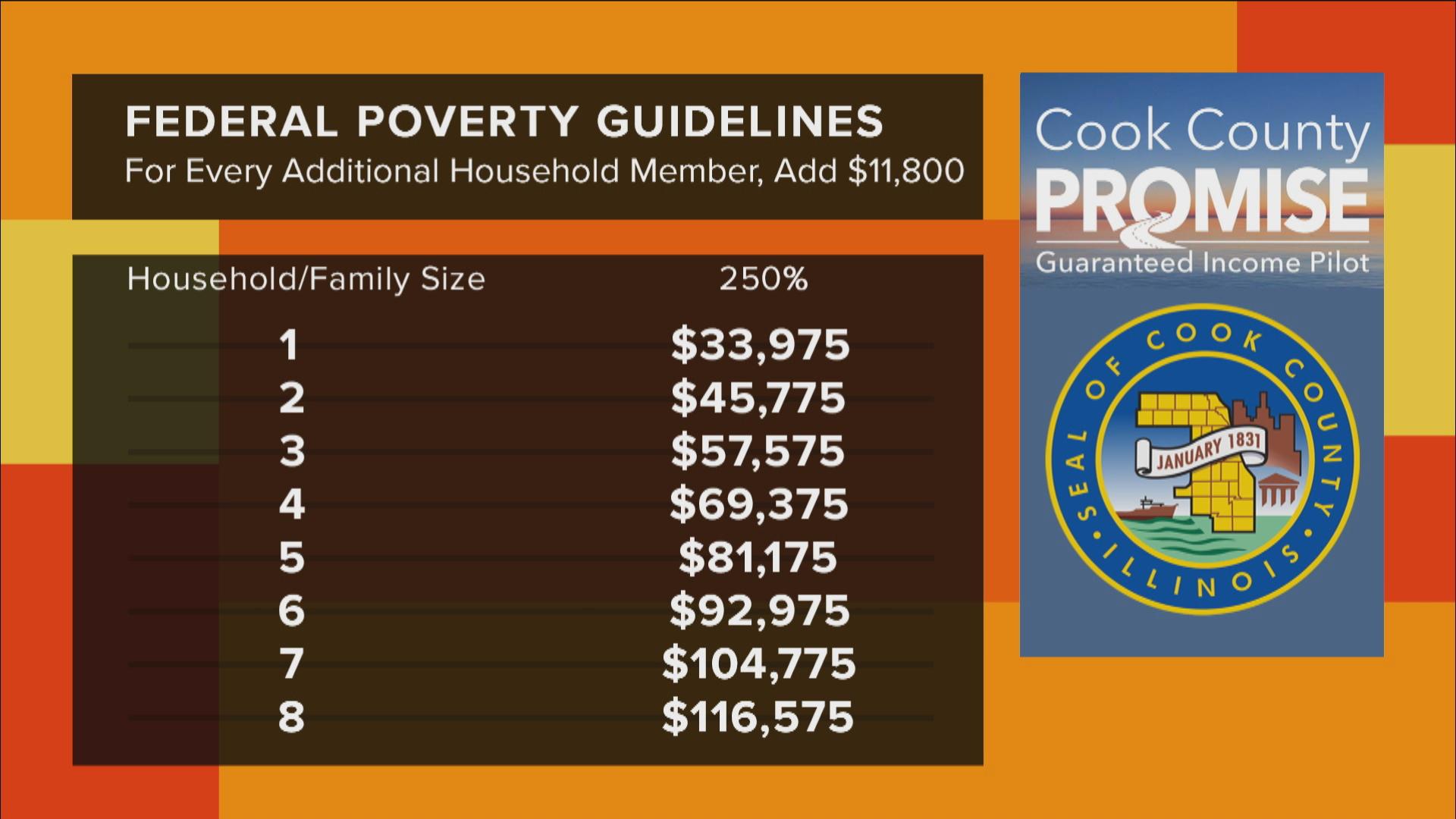 ---