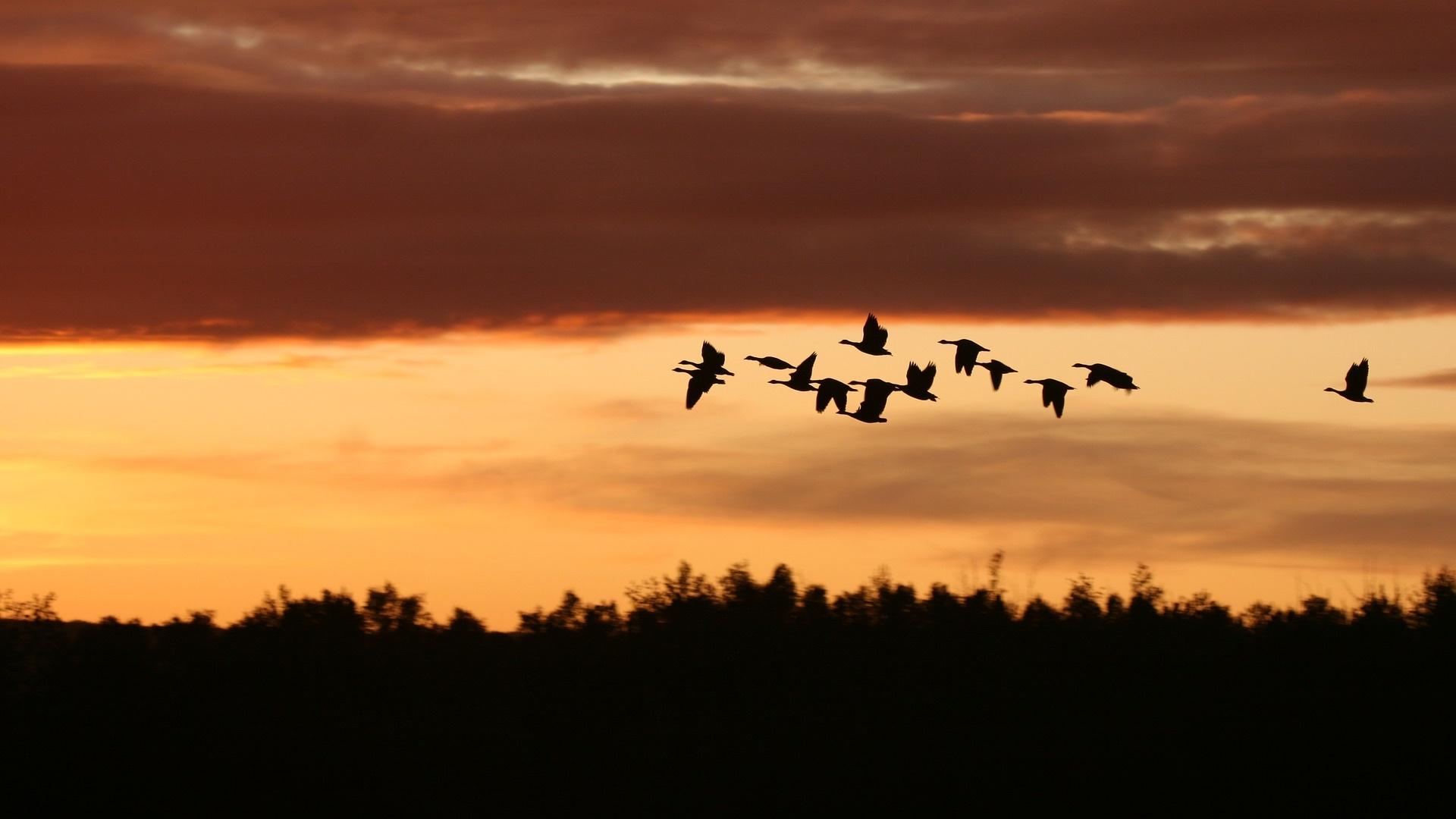 Hundreds of millions of birds are migrating through the U.S. this weekend. (hollandevens / Pixabay)
Hundreds of millions of birds are currently on the move every night across North America as they wing their way south during fall migration. Chicago is under a high alert Sunday, with a massive number of birds expected to pass overhead.
What kind of numbers are we talking about?
During the most recent alert, on Thursday, more than 1.4 million birds crossed Cook County, nearly 245,000 of them in a fly-over that occurred shortly before 9 p.m. That same night, a total of 35 million birds crossed Illinois.
The migration is being tracked by BirdCast, operated by the Cornell Lab of Ornithology, Colorado State University and the University of Massachusetts-Amherst. Forecasts are issued in three-day cycles, and shortly after sunset each night, BirdCast's dashboards go live, monitoring the birds in flight. 
According to BirdCast, birds typically begin to migrate 30 to 45 minutes after sunset, and reach peak traffic two to three hours later.
MIGRATION ALERT. We keep saying fall migration is peaking, and it keeps getting bigger! Estimate for no. of birds migrating over U.S. creeps past 600 MILLION this weekend! Learn more at BirdCast: https://t.co/sTkaQuxUxL Thx @DrBirdCast! pic.twitter.com/UXaz0OLIRO

— Cornell Lab (@CornellBirds) September 23, 2022
---
A city like Chicago poses a unique threat during migration given its location along a major flyway. Residents can help birds safely navigate their way through the city, particularly during high alerts, by taking a few simple actions: 
— Turn off all non-essential indoor lights, as well as outdoor landscape and decorative lighting, from 11 p.m. to 6 a.m. each night during migration season. 
— Close blinds at night to reduce the amount of light being emitted from windows.
— Turn off or dim lobby/atrium lighting.
One last tip: Keep the phone number handy for Chicago Bird Collision Monitors. The organization's volunteers will spring into action to rescue birds that run afoul of the city's bright lights, tall buildings and deadly glass. 
rescued this stunned ovenbird from the street today! remember to turn out lights and keep a lookout for birds on the sidewalks (and streets!). tomorrow is supposed to be a big day in chicago: call @BirdMonitors at (773) 988-1867 if you see a bird who needs help! pic.twitter.com/Q3QLVS9cF0

— Jessica Barton (@jesssb97) September 21, 2022
---
Contact Patty Wetli: @pattywetli | (773) 509-5623 |  [email protected]