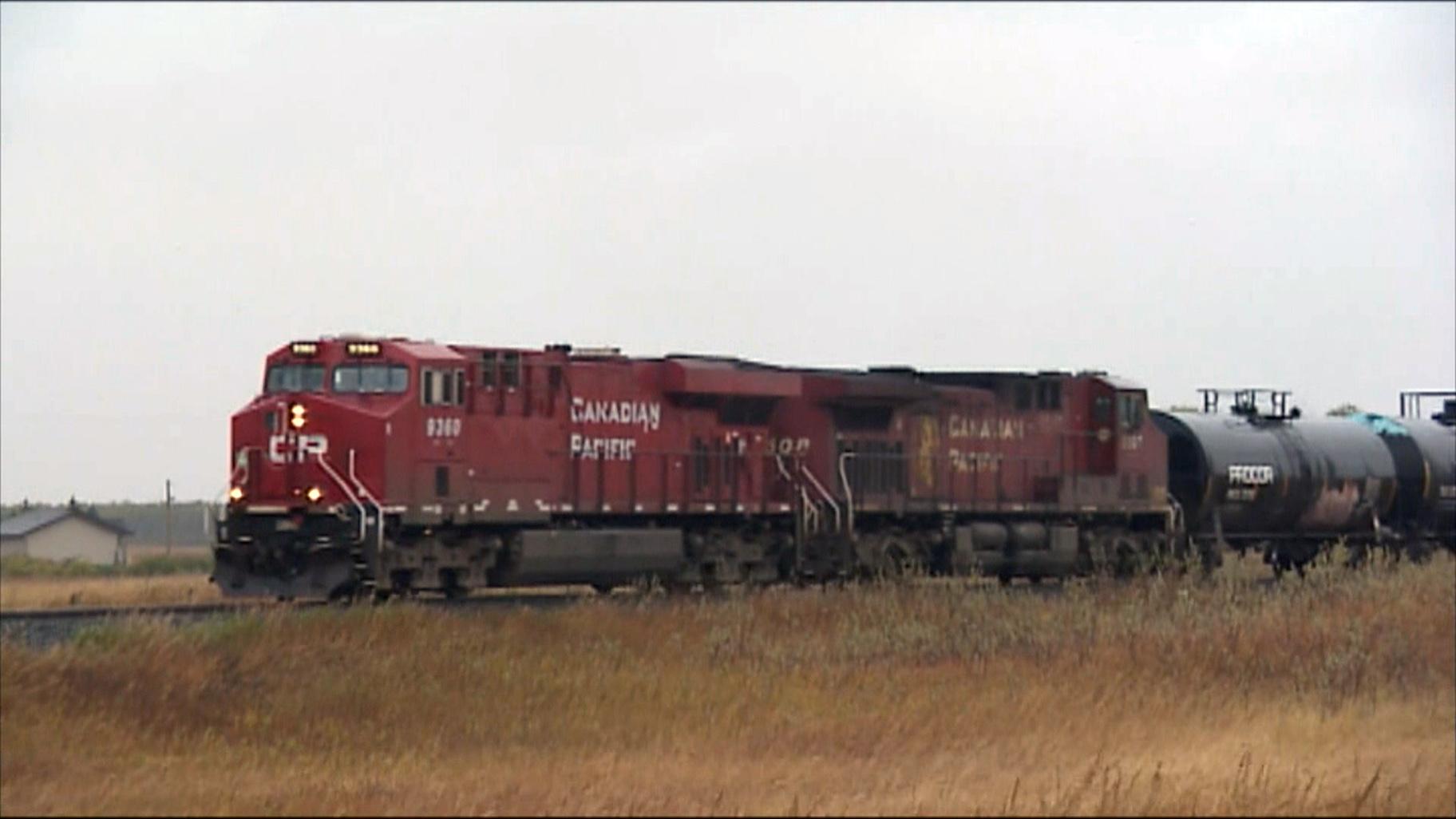 (WTTW News)
The proposed merger of freight rail giants Canadian Pacific and Kansas City Southern – which has faced a swell of opposition from a group including DuPage County, Metra, several Northwest suburbs, and a number of lawmakers – wouldn't have major environmental consequences. That's according to a draft environmental impact statement released Friday by the Surface Transportation Board, the federal agency that must sign off on the deal.
Late last year, the two companies submitted a merger application for a deal that would create the only freight rail line linking Canada, the U.S., and Mexico. In addition to creating a unified system, the companies say it would take thousands of trucks off the road and reduce greenhouse gas emissions.
In the Chicago area, the train traffic would run along existing Northwest suburban tracks that are already shared by freight trains and Metra, and pass through a group of communities concerned about longer, more frequent trains. The Stop CPKC Coalition says villages like Itasca that are bisected by the tracks might face safety concerns – if, for example, a fire truck or ambulance on one side of town is blocked by a train from getting to a residential section on the other side.
But the STB statement found the merger would only have "minor adverse impacts" on delays at grade crossings, with an average increase in 0.7 seconds of wait time per vehicle.
It also outlined expected "minor adverse impacts" on freight rail safety, with mostly minor incidents that don't cause injuries or deaths, and on safety at grade-level crossings.
The report does acknowledge an increase in frequency of noise and vibration caused by additional train traffic, and recommends additional noise mitigations beyond what the companies hoping to merge have proposed. And it recommends additional mitigations to prevent the accidental release of hazardous materials that could be caused by proposed capital improvement projects along the merged line.
STB's document says the merger wouldn't cause an increase in emissions, and in fact could reduce air pollution by diverting some cargo loads from trucks to trains. The survey also looked at the possible impact on wildlife, water quality, and human populations that have long borne the brunt of pollution and did not raise significant alarms.
The report's release triggers a 45-day comment period, which is set to include virtual public meetings on Sept. 7, 8, and 19, as well as an in-person meeting in Itasca on Sept. 12.
"Members of the Coalition to Stop CPKC will review the Environmental Impact Study released by the Surface Transportation Board and provide a detailed response to the findings in compliance with the filing deadline," a spokesperson for the Stop CPKC Coalition, which opposes the merger, told WTTW News in a statement. "Eight suburban communities and DuPage County remain vehemently opposed to the merger as proposed due to the irreversible adverse impacts in villages and cities along the Metra Milwaukee District West line."
"CP is reviewing the Surface Transportation Board's draft environmental impact statement," a Canadian Pacific spokesperson told WTTW News in a statement. "We remain committed to continuing our work with communities as we advance through this process."
---