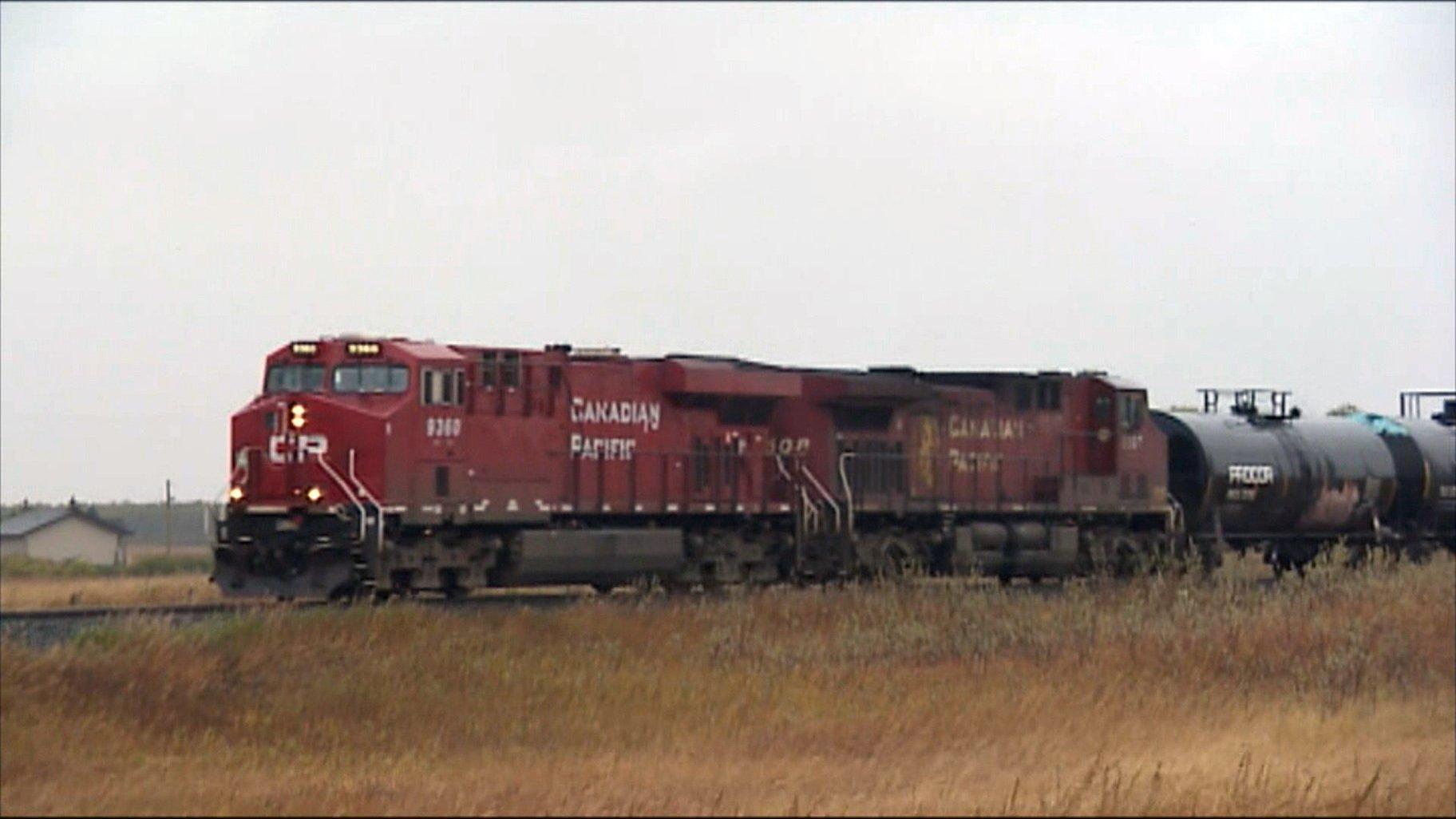 (WTTW News)
Citing fears of scheduling snafus, safety problems and inadequate infrastructure, Metra asked a federal agency to block the proposed merger of two major freight rail companies.
In a Tuesday filing with the Surface Transportation Board, the federal agency overseeing rail companies, Metra argued the board shouldn't let freight giants Canadian Pacific and Kansas City Southern combine operations – and said if a merger does go forward, STB should force the new company to agree to a series of terms aimed at protecting Metra service.
Metra operates its Milwaukee District North and West lines on tracks shared by Canadian Pacific freight trains.
"Metra and Illinois taxpayers can expect additional new disruptive delays to commuter rail schedules and an exacerbation of safety issues caused by CP trains traveling through stations at busy commuter times, forcing Metra trains to serve passengers on the 'wrong' side of station tracks, and blocking routes to Metra trains and crossings," Metra wrote in its filing. "Illinois taxpayers can (also) anticipate paying for the costs attributable to these new freight trains on Metra's lines, burdening an infrastructure that never anticipated the length and weight of freight trains that CP currently runs."
Metra argues that the freight companies are understating how much additional freight traffic would run along the Milwaukee District West line, and says trains as long as 2.5 miles could create major problems. Those are some of the same worries outlined by the Coalition to Stop CPKC, which is also working to block the merger. The coalition was formed by eight northwest suburbs and joined last week by DuPage County.
Canadian Pacific told WTTW News the company is reviewing Metra's filing so it can respond, and is talking directly with Metra about commuter rail concerns.
In a statement, a Canadian Pacific spokesman said: "This double-tracked mainline railroad corridor between Chicago and Elgin has been carrying freight and commuter traffic for 150 years and these proposed changes do not represent a radical shift in its historical use. From an infrastructure perspective, the existing double track on the Elgin Subdivision will allow for this growth without impact to the Metra passenger service windows. Metra service will not be adversely affected and freight trains will not run during the busiest peak Metra service hours of the morning and evening rush hours."
Metra's filing also airs complaints about Canadian Pacific's "longstanding pattern of interference with Metra's commuter rail service, both during peak and non-peak periods." While Metra owns the MD-W and MD-N tracks, Canadian Pacific operates them under a long-term agreement.
"CP's dispatching decisions too often require passengers to cross tracks unnecessarily, dodge oncoming freight trains, or circumnavigate idling freight trains at Metra stations," Metra wrote in its filing. "Taxpayers can … expect CP to further ignore commuter needs such as when CP recently denied Metra's requests to add four trains daily to serve job centers in … Lake Forest, Illinois, stating that there is no capacity on the line."
"CP has been a good partner to the passenger service operators that use our lines in the United States and Canada, including in suburban Chicago," Canadian Pacific's spokesman responded in its statement. "The Milwaukee District West Line has achieved a 95.2 percent annual on time performance average over the 2016-2020 period, in line with Metra's system-wide on-time performance (OTP) average of 95.5 percent over that period, according to Metra OTP reports."
In its filing with the Surface Transportation Board, Metra argues that if the merger goes forward it should be granted control of the tracks shared by Canadian Pacific, and asked for agreements on Metra schedule changes and infrastructure improvements aimed at alleviating conflicts between commuter and freight trains.
An environmental impact study on the merger is due this year, and public hearings are also likely. A final decision is expected within a year.
Contact Nick Blumberg: [email protected] | (773) 509-5434 | @ndblumberg
---