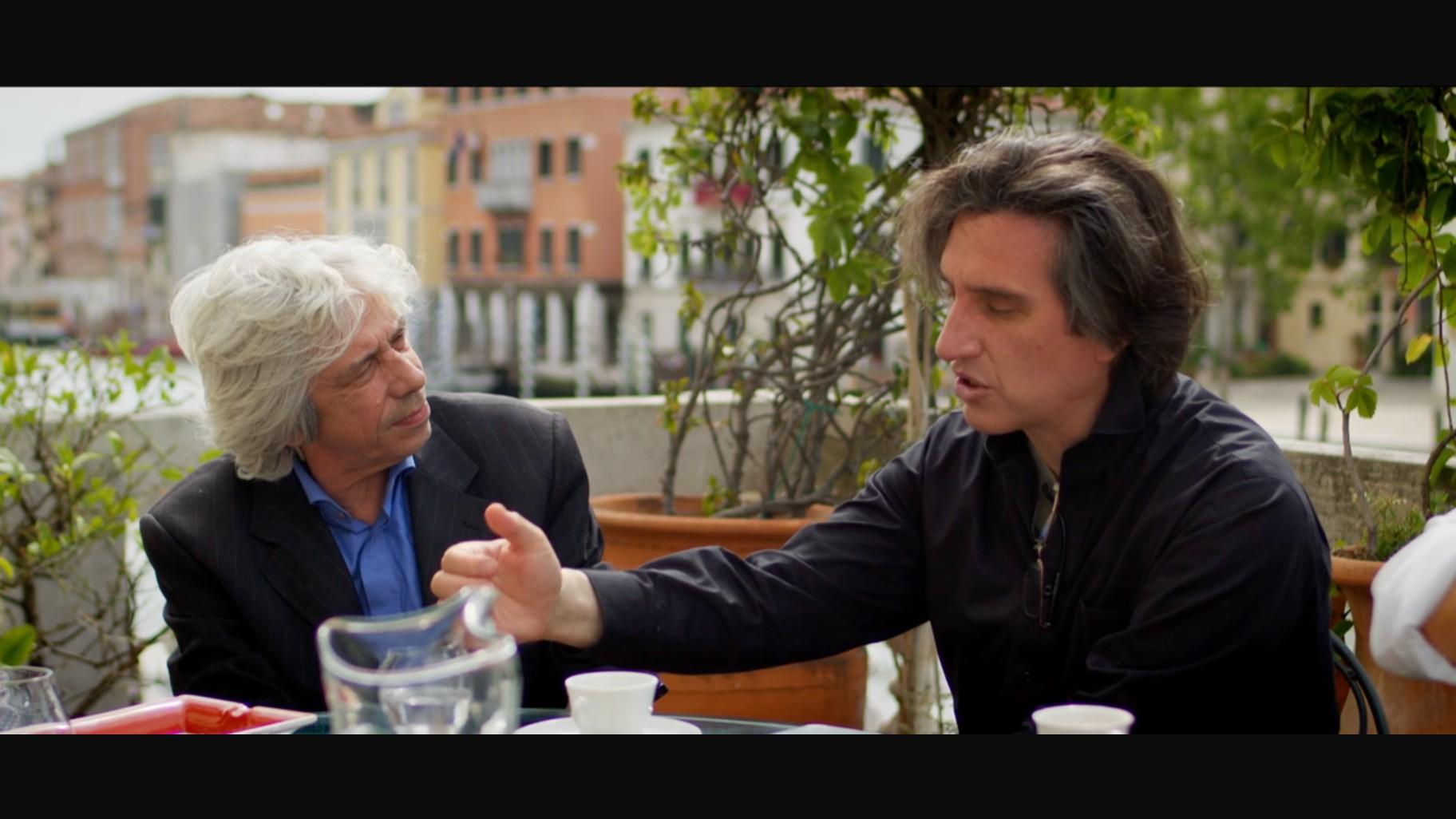 Hershey Felder's latest musical film is "Musical Tales of the Venetian Jewish Ghetto." (Courtesy of Hershey Felder)
Chicago theater audiences have applauded the work of pianist, actor, writer and producer Hershey Felder for many years, primarily by way of his one-man stage shows about such musical icons as George Gershwin, Irving Berlin, Leonard Bernstein, Beethoven and Tchaikovsky.
But for the past few years, the work of this prolific, multi-talented, Canadian-born artist of Jewish heritage — who forged his career in the U.S., and then moved to homes in Paris and Florence — has taken a new direction in the form of an ever-expanding series of what he has dubbed "musical films" that are available for screening on the web.
These productions, now in their second season, are a fascinating, richly imaginative hybrid of theater, concert, film and travelogue — a unique blend of both the virtues of a vivid "live" production and the grand scale of movies.
The latest release of such a production is "Musical Tales of the Venetian Jewish Ghetto," a superb blend of history, music and personal experience that also serves as a splendid substitute for that trip to the fabled city of Venice you might have been dreaming of taking for years, or recently decided to postpone because of COVID.
Felder's vivid travelogue leads you through the often overlooked history of the Jewish community that took root in Venice beginning in the 16th century and served as a crucial element in that city's economy for centuries. And while the Jewish ghetto is quite different today, it still retains its beautiful baroque synagogues and is given new life by the music, historical notes and moving family stories supplied by Felder and his many collaborators. Along the way you will even be treated to a wonderful gondola ride along a canal.
Among the contributors to this theatrical film are Francesco da Mosto, who was born into a prominent Venetian family and is renowned for his BBC Two documentary series, "Francesco's Italy." He and his son, Vittorio, trace the creation of the Ghetto — its essential role in making Venice a merchant city; its population of both Ashkenazi and Sephardic Jews; its treatment by Shakespeare via the character of Shylock, the Jewish money-lender in "The Merchant of Venice"; Napoleon's surprising opening of the ghetto; the city's surviving Jewish cemeteries, and its current existence as a center of Jewish culture even if its population is now said to number barely 500.
Felder also is joined by two actress/writers — Brooklyn-born Eleanor Reissa (whose story of her father, who survived Auschwitz, is absolutely riveting), and Tovah Feldshuh (whose grandparents fled the pogroms, and who sings in Hebrew here). And throughout, as Felder is alternately interviewer, pianist and "tourist" in Venice, he sees to it that music plays a crucial role.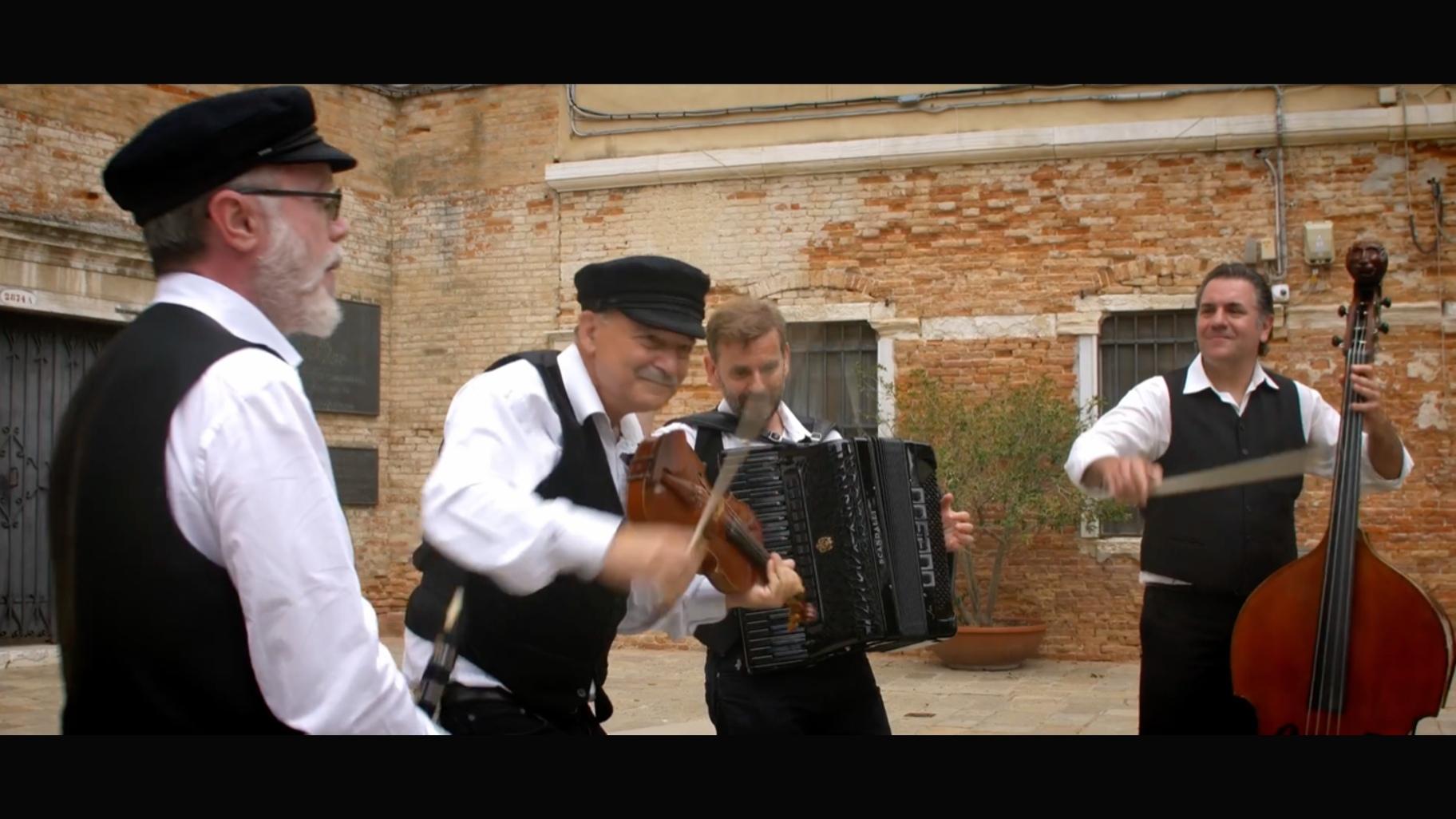 Hershey Felder's latest musical film is "Musical Tales of the Venetian Jewish Ghetto." (Courtesy of Hershey Felder)
Seamlessly integrated into the history and storytelling are the wonderfully engaging virtuoso Israeli-American cellist, Amit Peled (who has had the privilege of playing on Pablo Casal's Venetian-made cello), as well as the superb, high-spirited musicians of the Klezmerata Fiorentina, an ensemble whose style has been described as "improvised Klezmer chamber music" and includes the Ukrainian-born Igor Polesitsky (violin), Riccardo Crocilla (clarinet), Francesco Furlanich (accordion) and Riccardo Donati (bass).
All in all, a trip that should not be missed. And you won't even have to worry about your luggage getting lost at the airport.
One final note: Felder consistently donates a portion of the proceeds from ticket sales for these musical films to support a number of regional theaters in the U.S., among them is Chicago's own Porchlight Music Theatre.
For details about viewing this unique tour of the Venetian Jewish Ghetto, and all of Felder's other "musical films" and future projects, visit HersheyFelder.net.
Follow Hedy Weiss on Twitter: @HedyWeissCritic
---