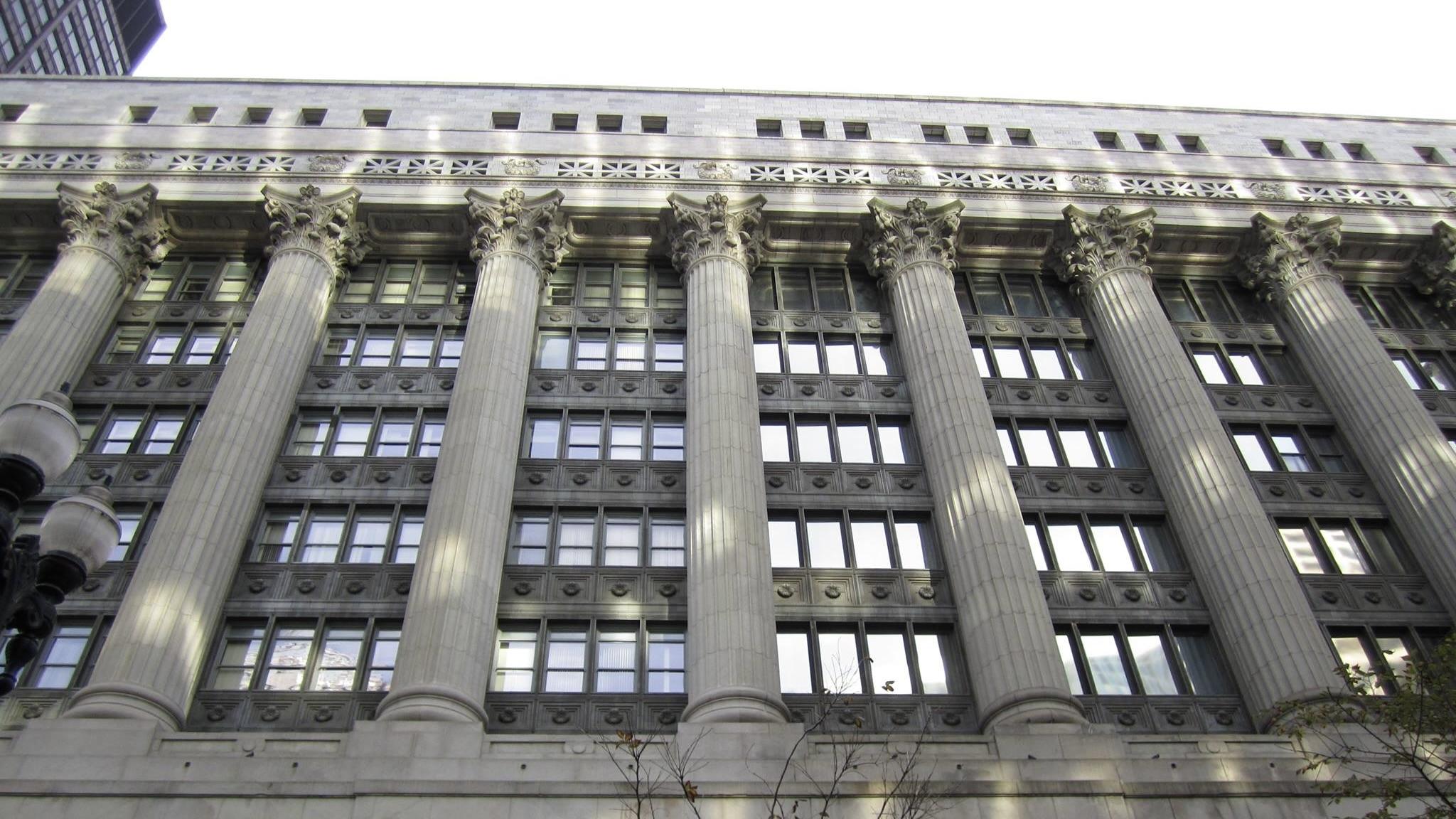 Chicago City Hall. (Heather Cherone/WTTW News)
A measure that would allow police to impound cars parked on city streets that have been used in drag races and reckless driving "sideshows" won the unanimous endorsement of a City Council committee Monday as videos of the spectacles went viral on social media.
The full Chicago City Council is set to vote Wednesday on the proposal crafted by Ald. Brendan Reilly (42nd Ward) designed to crackdown on the incidents that have popped up all over the city in recent weeks, where hundreds of people gather to watch cars spinning "doughnuts," rocking back and forth and dashing about as passengers and drivers dangle from the vehicles — sometimes in a ring of gasoline set on fire.
"It is an absolute recipe for disaster," Reilly said, adding that the Chicago Police Department does not have enough personnel or equipment, including flat-bed trucks, to break up the events and impound the cars immediately.
"When people start seeing their vehicles impounded, they're going to realize there are real consequences for this activity," Reilly said.
The measure is designed to give police officers "an important tool" to catch "bad actors" after the fact, using images captured by high-definition cameras that cover most Chicago intersections,  Reilly said.
Ald. Walter Burnett (27th Ward) called the measure a "we'll catch you when we can" ordinance.
Reilly and other members of the City Council have long worked to amp up the penalties for drag racing, which is often concentrated on Lower Wacker Drive. In 2019, the City Council hiked the penalty for reckless driving to $10,000, only to see the popularity of the so-called sideshows surge during the COVID-19 pandemic.
Before a car is towed, the owner of the vehicle will be warned with a letter that outlines the evidence that the car was used in a drag race or sideshow and given an opportunity to contest the impound order, according to the revised proposal that was not publicly available during the debate by the Pedestrian and Traffic Safety Committee or before its vote.
CWB Chicago posted video of a sideshow that took place around 1:45 a.m. Sunday at the intersection of Clinton and Monroe streets in the West Loop. When police responded, some participants tossed firecrackers at them, according to the website's report.
Contact Heather Cherone: @HeatherCherone | (773) 569-1863 | [email protected]
---