Local band Late Nite Laundry's uniquely intimate sound combines dreamy vocals with elements of pop and Latin jazz. 
At a recording session in Belmont Cragin's Bim Bom Studios, the foursome explained how for them, delivering that intimate feeling to a live audience starts with taking one deep breath. 
"When you get on stage, no matter how good you are … everybody kind of gets this little jittery thing," said drummer Alex Santilli. "So we've just started this thing we do where we sit, no matter who we're in front of and we just breathe in and breathe out."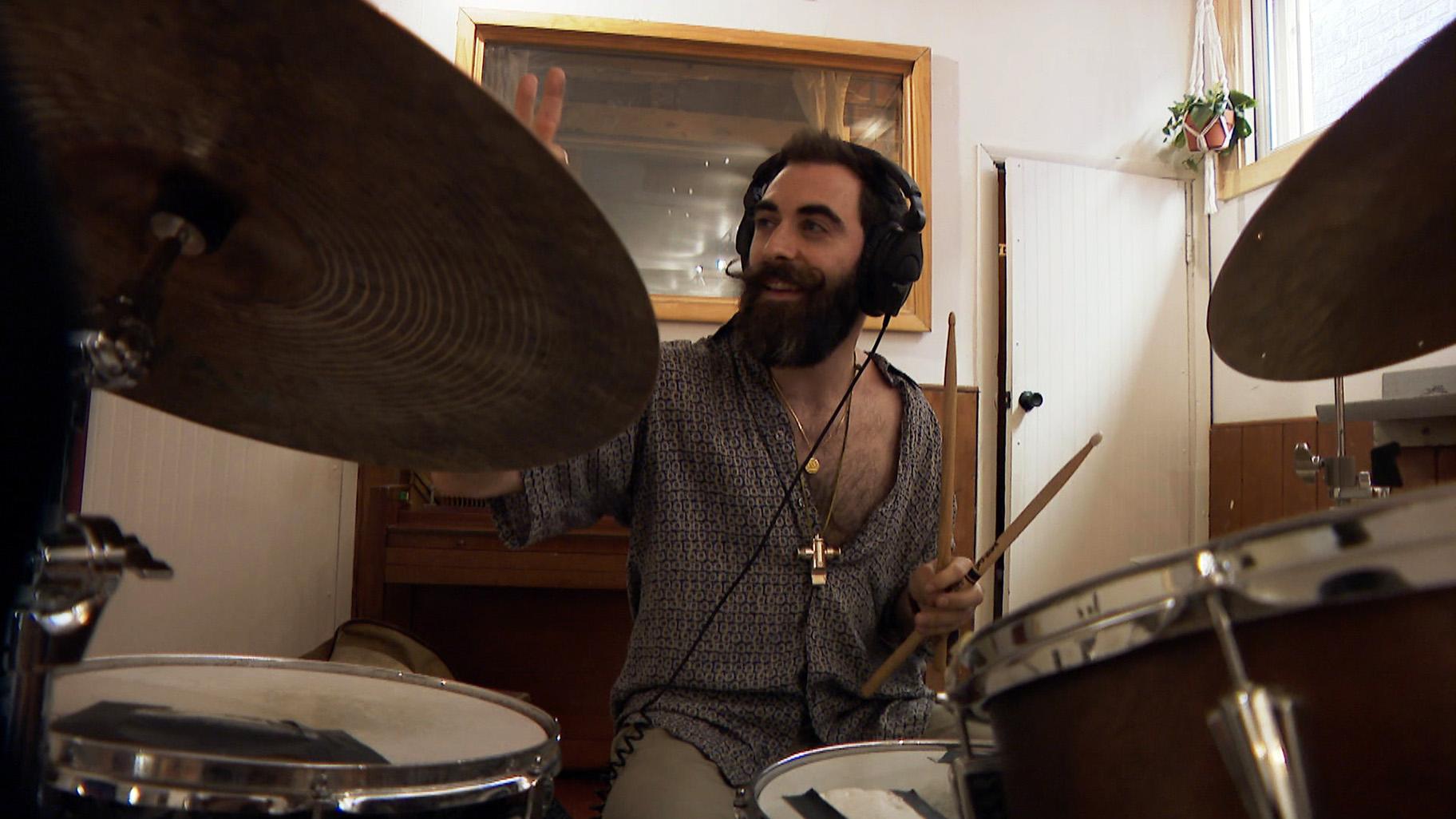 Late Nite Laundry's drummer, Alex Santilli. (WTTW News)
"We just want to close everything off, look at each other, know where we're at and then we can bring everyone else in," bassist Emily Burlew said. 
Beyond their influences, though, the sound can be challenging to put into words, says vocalist and lead guitarist Ari Lindo. 
"We've been described as psychedelic soul which is pretty cool, we definitely have a lot more influences than that. A lot of us do have a background in jazz, neo soul kind of fusion," Lindo said. "I'd describe it as this whirlwind of like jazz and Brazilian influence and jazz's brothers, sisters, cousins, grandmothers, but wrapped in this kind of indie bedroom pop sound."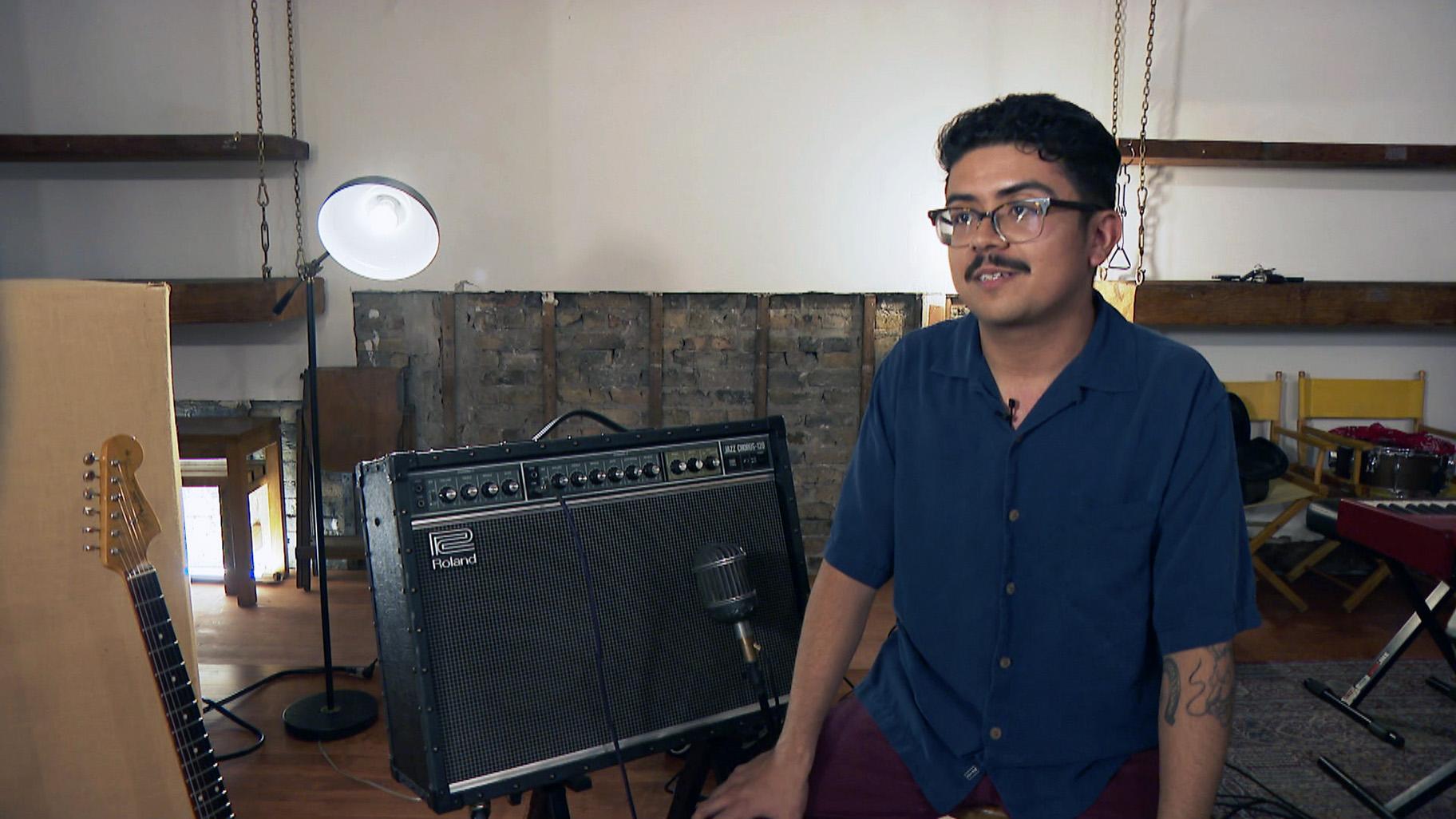 Late Nite Laundry's vocalist and lead guitarist, Ari Lindo. (WTTW News)
Keyboardist Brenden Cabrera, who was the last to join Late Nite Laundry, said the songwriting process has evolved since the band came together in 2019. 
"Music, as any other art, when it's collaborative, you reach higher levels than you could as any given individual could. And I think that we all really believe that," Cabrera said. "If we're all in the same room and if there's a medium in front of us, whether it's an instrument or a lot of times a computer even, we tend to just write a lot, create a lot. And that's something that we've had incredible results with."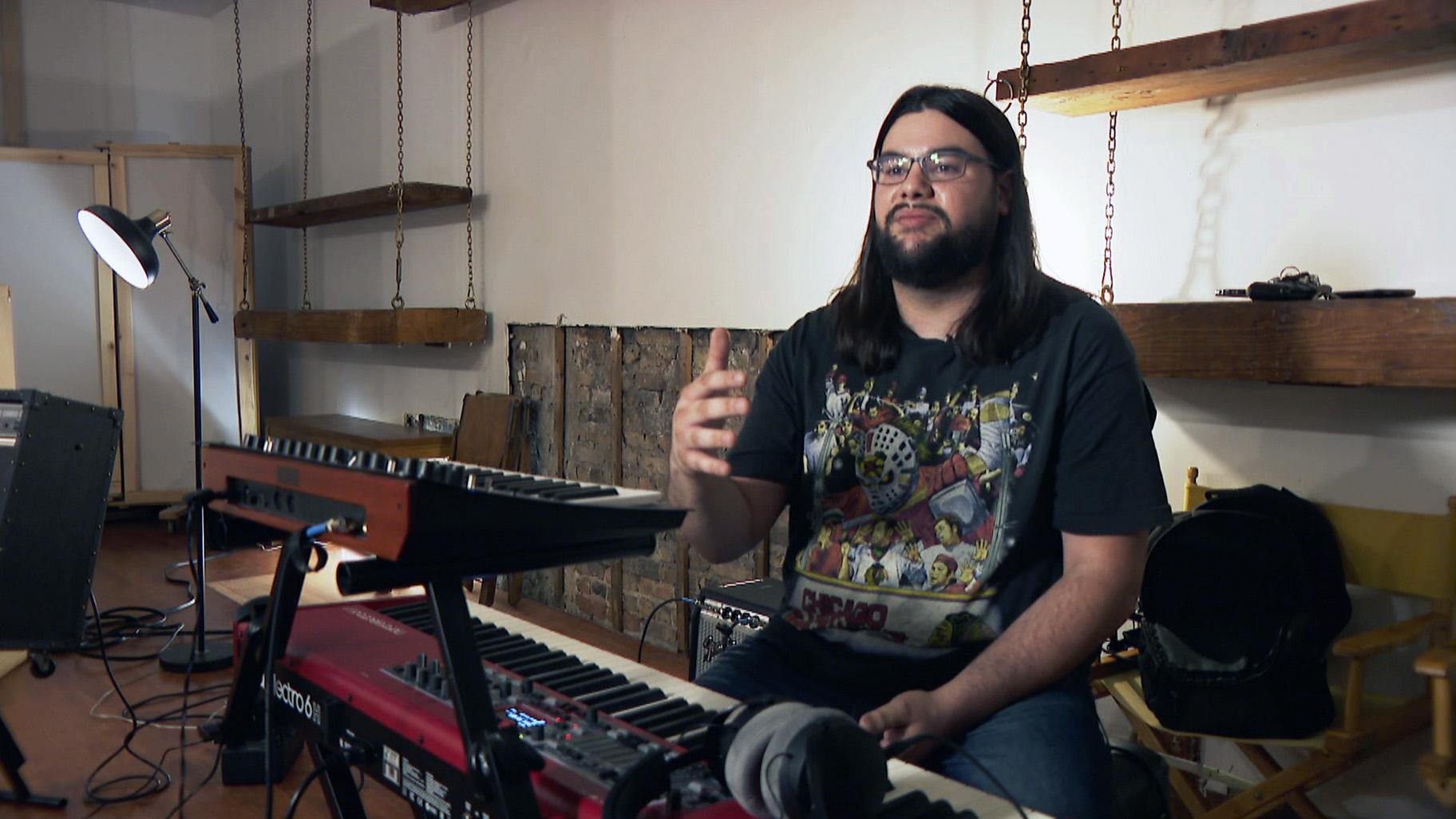 Late Nite Laundry's keyboardist, Brenden Cabrera. (WTTW News)
"We all have played a part in songwriting," said Lindo. "Whether it's Brenden and I writing together or it's starting off with Emily and Alex just laying down a groove." 
"I'll be just chunking with Alex through a song, and that's the groove I like to hit. That feels really good, like when that kick drum and bass are kind of one," said Burlew. "Every single person — their flair, their style, more than just their expertise and their instrument — makes Late Nite Laundry what it is."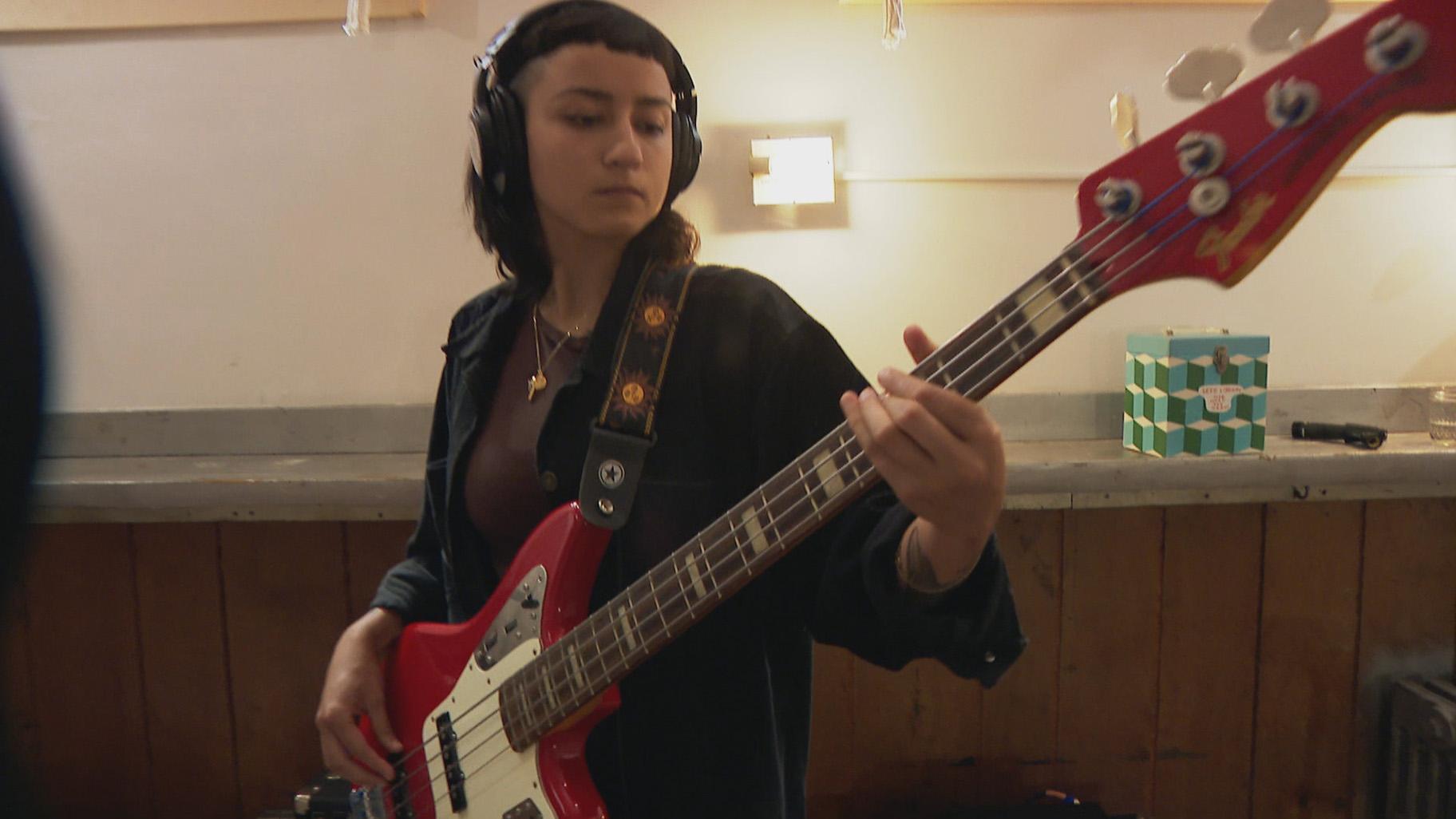 Late Nite Laundry's bassist, Emily Burlew. (WTTW News)
Santilli and Lindo say the bond with the audience they seek to create springs from the band's bonds with each other. 
"I've been doing this for 15 years, and it's one of the rarest things that can happen in the music scene is to find a unit that is a unit," said Santilli. "There's something that happens, it's very spiritual that can't be intellectualized. That happens when you're with a unit and a family and I think when people see that live with us, they're just like, whoa." 
"For people to be able to feel that camaraderie and sense of family within the band, feeling that when they're at our shows and when they're listening to our music, I think that's super important," Lindo said. 
Late Nite Laundry is appearing in a free performance at the Chop Shop on July 27.