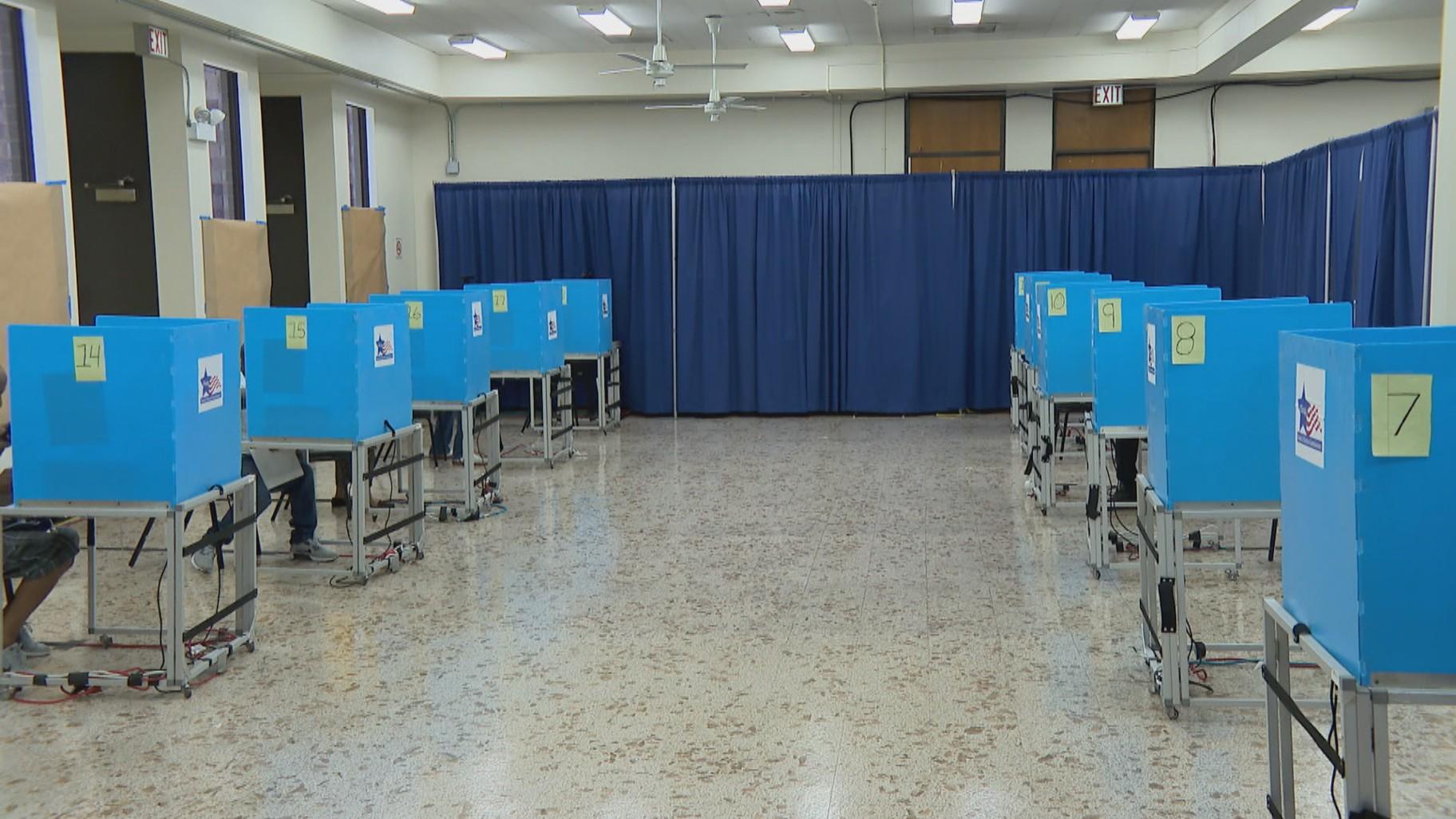 (WTTW News)
With nearly three quarters of precincts reporting, unofficial elections results reported by CNN show Danny Davis maintaining his lead in Illinois' 7th congressional district race, where the incumbent is vying to hold off progressive challenger Kina Collins in his bid for a 14th term.
As of 10:45 p.m., Davis was leading Collins 52.2% to 45.4% with an estimated 73% of precincts reporting. The Associated Press declared Davis the victor in the matchup at 11:35 p.m.
Collins said she was not conceding the race. "Our volunteers and our supporters … we owe it to them to count every single vote," Collins said in an interview on WGN-TV Tuesday night.
Davis was first elected to represent the district in 1996 and recently secured the endorsement of President Joe Biden. He's highlighted the work he's done in Congress to bring home resources for his constituents, but faced criticism for Collins and some of her backers for missed votes and a lengthy tenure.
Collins is a community organizer who previously challenged Davis in a four-way primary in 2020, coming in second. She's touted her work leading a gun violence prevention nonprofit and has the backing of Justice Democrats, the organization that recruited well-known New York Rep. Alexandria Ocasio-Cortez.
The race has attracted an influx of campaign cash for the two highest-profile candidates, with CNN reporting that Collins narrowly out-raised Davis. A third candidate in the Democratic primary, Denarvis Mendenhall, ran with a pledge to tackle gun violence, drug use, and improve the community's economic outlook.
With no Republican candidate in the race, the winner of Tuesday's primary is virtually guaranteed a win in the November election. A representative for Davis did not immediately respond to a request for comment.
---