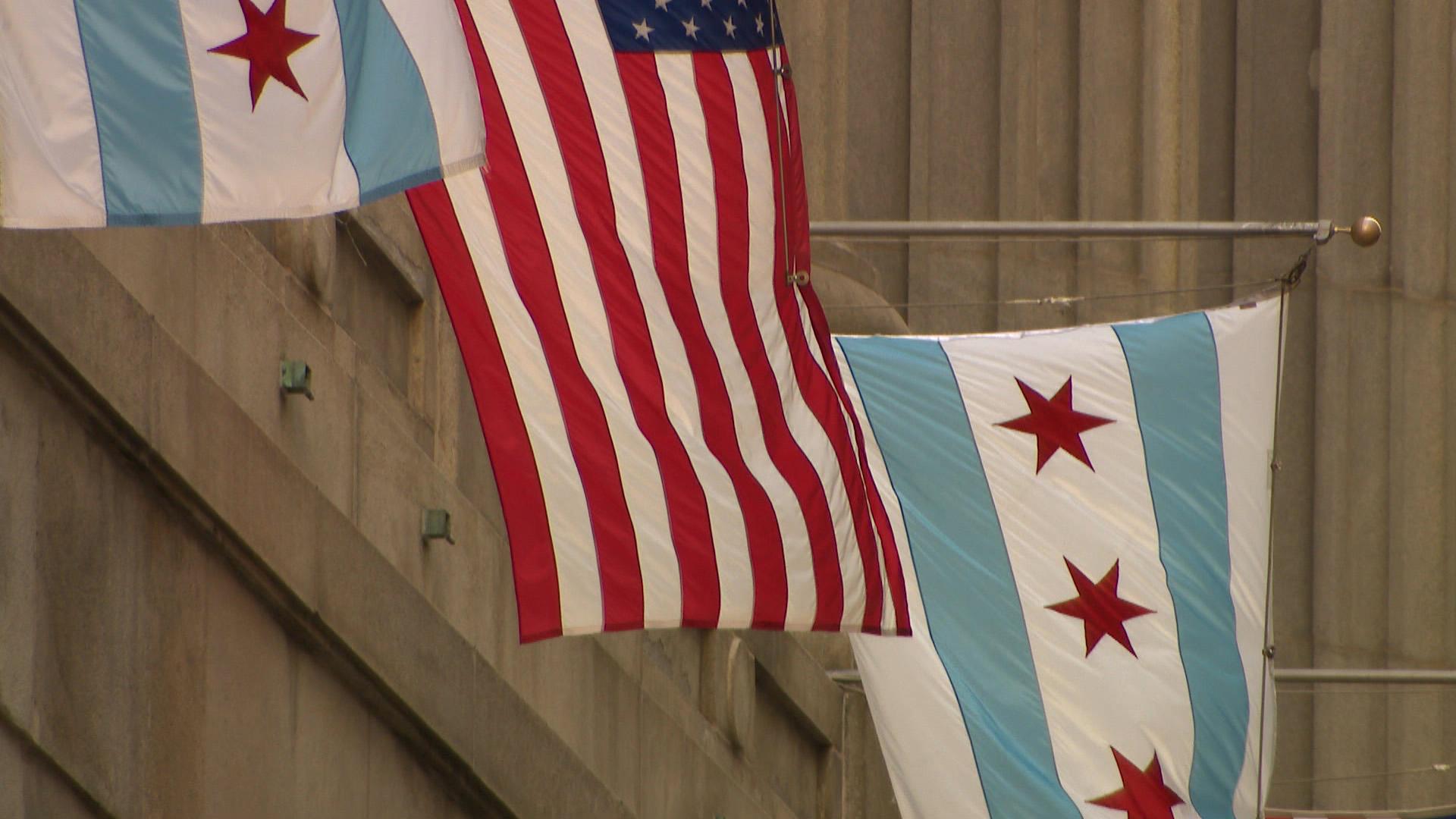 (WTTW News)
The chair of the Chicago Board of Ethics called Monday for Mayor Lori Lightfoot and the Chicago City Council to immediately pass a proposal to overhaul Chicago's ethics rules designed to finally put an end to the deluge of corruption at City Hall.
Chicago Board of Ethics Chair William Conlon said the package of reforms — which has been stalled since April without Lightfoot's backing — should be "swiftly" passed by the City Council and signed into law.
The proposal — which would hike the maximum fine for violating the city's ethics ordinance from $5,000 to $20,000 as part of an effort to grapple with Chicago's seemingly intractable legacy of graft and mismanagement — is "appropriate, thoughtful and necessary," Conlon said during Monday's meeting of the Board of Ethics.
"We urge the mayor and the City Council to swiftly pass this proposal," said Conlon, speaking on behalf of the seven-member board.
Conlon was reappointed by Lightfoot to lead the Ethics Board in September 2021, and his term expires on July 31, 2025. 
Conlon said he thought the proposal he helped Ald. Michele Smith (43rd Ward), chair of the City Council's Ethics and Government Oversight Committee, craft would have "moved through the City Council much more expeditiously."
The measure's prospects for approval — and what could be officials' last shot at ethics reform before the 2023 municipal election — appear uncertain at best after Lightfoot instructed her allies on the City Council to use a parliamentary maneuver during the May 25 City Council meeting to prevent Smith from holding a hearing on the proposal this month.
After that meeting, Lightfoot said she "didn't know anything about" the proposal in response to a question from WTTW News.
"I've never seen it, I haven't read it, we were not consulted on it," Lightfoot said.
Asked again by WTTW News on June 2 why she does not support the proposal, Lightfoot said she had not taken a position and she prevented it from advancing to a hearing because she "had not seen" the proposal. However, Lightfoot pledged to work with Smith on the proposal.
Ald. Scott Waguespack (32nd Ward), the chair of the powerful City Council Finance Committee and one of Lightfoot's closest City Council allies, backed the proposal on Friday, signing on as an official co-sponsor.
Smith, who was tapped by Lightfoot more than two years ago to lead the newly created committee charged with fulfilling Lightfoot's central campaign promise of ending corruption at City Hall, has told WTTW News she did not understand the mayor's actions and statements.
Smith shepherded Lightfoot's most significant ethics reform package through the City Council, helping the mayor notch a win early in her administration.
The City Council voted 50-0 in July 2019 to overhaul the city's ethics laws by giving the inspector general the authority to investigate alderpeople and committees by hiking the fine for violations from $2,000 to $5,000. That measure also banned members of the City Council from working as property tax attorneys — a provision that was aimed squarely at indicted Ald. Ed Burke (14th Ward).
But those changes were less far reaching than originally proposed by the Ethics Board, and Lightfoot promised more reforms were in the works. However, that issue has fallen nearly completely off the mayor's agenda amid the continuing COVID-19 pandemic and a public safety crisis that sent violent crime to the highest levels in nearly 25 years.
It is also unclear why Lightfoot would not support Smith's proposal in an election year and use it as an opportunity to burnish her credentials as a reformer.
In addition to hiking the fines for ethics violations, the measure would expand the number of companies doing business with the city that would be limited to contributing $1,600 to any one candidate per year to include subcontractors earning more than $10,000 within 12 months, as well as those doing business with the city's sister agencies such as Chicago Public Schools.
The measure would also expand the city's rules against nepotism to prevent city officials or employees from taking any action that benefits their domestic partner or relatives and prohibit firms from hiring relatives of city officials to skirt the rules, according to the proposal.
The proposal also takes aim at the way the City Council operates, and would ban former alderpeople who work as lobbyists from the floor of the Council Chambers. That provision appears directed at former Ald. Joe Moore (49th Ward) who works as a lobbyist and has been a frequent presence at meetings since his defeat in 2019. 
The proposal would also require aldermen physically leave the council committee room during discussions and votes on issues where they have an interest and have recused themselves. A similar change proposed by the Ethics Board in 2019 was defeated.
Contact Heather Cherone: @HeatherCherone | (773) 569-1863 | [email protected]
---