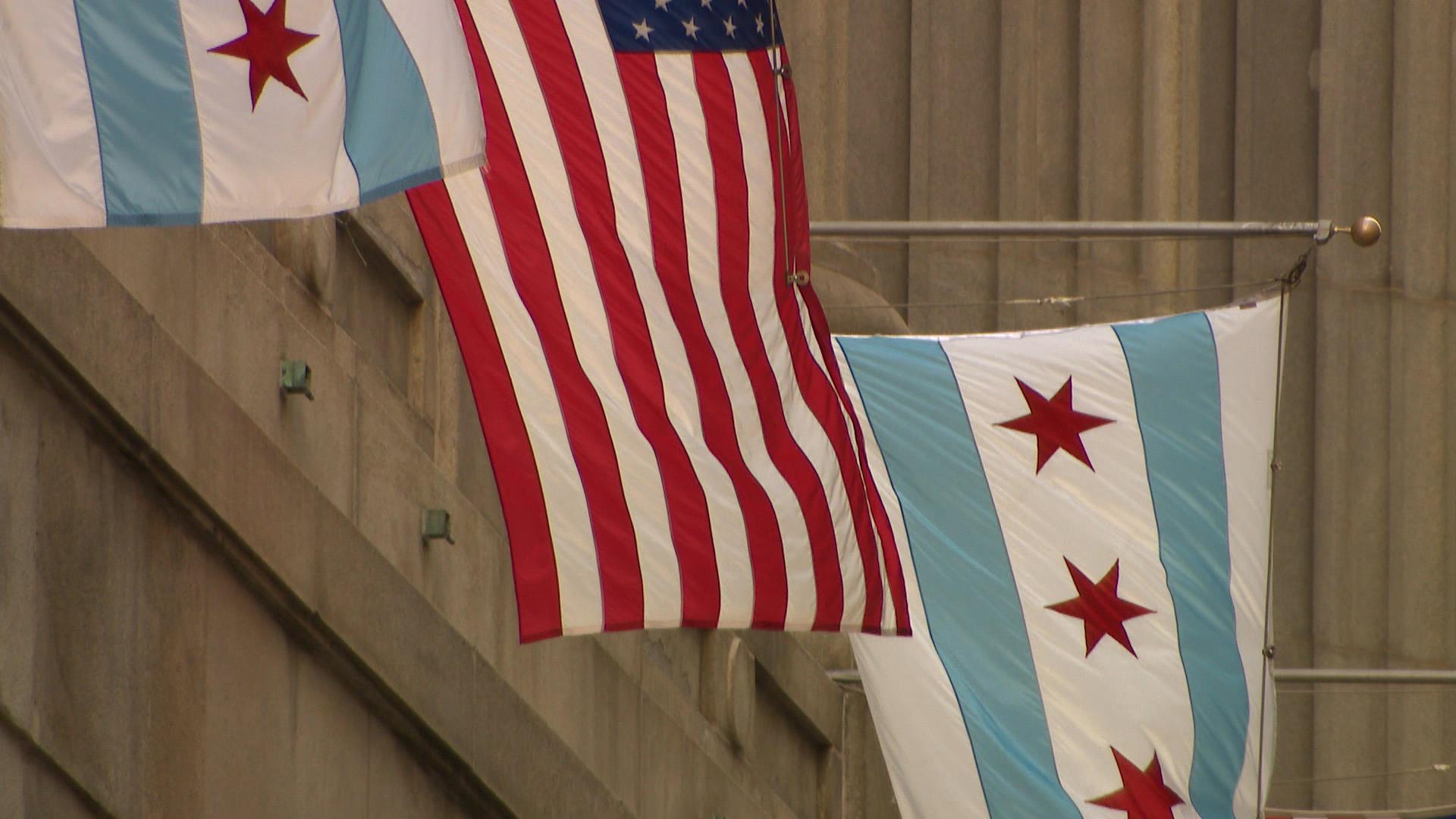 (WTTW News)
The maximum fine for violating the city's ethics ordinance would jump from $5,000 to $20,000 under a proposal set to be unveiled by Ald. Michele Smith that has the support of the Chicago Board of Ethics.
The proposal is the second major overhaul of the city's Governmental Ethics Ordinance to be proposed in the nearly three years since Mayor Lori Lightfoot took office, promising to root out the corruption that has led to the conviction of 37 members of the Chicago City Council since 1969.
"It's time to end the 'I got a guy at City Hall' mentality and move to fair representation of all in our city business," Smith told WTTW News. "Our city is grappling with its historic legacy of corruption as various high-profile criminal cases work their way through the judicial system."
The City Council voted 50-0 in July 2019 to overhaul the city's ethics laws by giving the inspector general the authority to investigate alderpeople and committes by hiking the fine for violations from $2,000 to $5,000. That measure also banned members of the City Council from working as property tax attorneys — a provision that was aimed squarely at indicted Ald. Ed Burke (14th Ward).
The Chicago Board of Ethics first proposed hiking fines for violations to $20,000 in May 2019, shortly after Lightfoot took office, but a much smaller hike was signed into law.
For much of the past year, three members of the City Council were under federal indictment, including Burke. Former Ald. Patrick Daley Thompson (11th Ward) was convicted in February on charges that he committed tax fraud and lied to federal agents. Ald. Carrie Austin (34th Ward) was indicted in July on charges she took bribes and lied to federal agents. Burke and Austin have pleaded not guilty.
Smith told WTTW News the package of reforms is designed to "significantly strengthen" Chicago's Governmental Ethics Ordinance and has been under development for months.
Smith acknowledged the proposal could face political headwinds during an election year — especially as Lightfoot launches an expected bid for re-election and could be seeking to burnish her credentials as a reformer.
"This is my ordinance, not the mayor's," Smith said.
The measure would expand the number of companies doing business with the city that would be limited to contributing $1,600 to any one candidate per year to include subcontractors earning more than $10,000 within 12 months, as well as those doing business with the city's sister agencies such as Chicago Public Schools.
"These are forceful reforms that would address conduct the board has seen over the past few years, expand the category of businesses subject to the campaign contribution limits and significantly increase transparency regarding matters pending before the City Council," said Ethics Board Chair William Conlon.
In addition, the measure would expand the city's rules against nepotism to prevent city officials or employees from taking any action that benefits their domestic partner or relatives and prohibit firms from hiring relatives of city officials to skirt the rules, according to the proposal.
The proposal also takes aim at the way the City Council operates, and would ban former alderpeople who work as lobbyists from the floor of the Council Chambers. That provision appears directed at former Ald. Joe Moore (49th Ward) who works as a lobbyist and has been a frequent presence at meetings since his defeat in 2019.
The proposal would also require aldermen physically leave the council committee room during discussions and votes on issues where they have an interest and have recused themselves. A similar change proposed by the Ethics Board in 2019 was defeated.
Former Ald. Danny Solis (25th Ward) admitted as part of a deferred prosecution agreement unveiled earlier this month that he accepted bribes from a company seeking a zoning change and presided over that matter as chair of the Zoning Committee and voted for the proposal when it came before the full City Council.
The package of changes would also require independent contractors who work for members of the City Council to complete a statement of financial interest and undergo ethics training. A similar measure was defeated in 2017 after it caused an outcry.
The proposal released by Smith also clarifies the city's rules on lobbying to exempt Chicagoans who urge their alderperson to support a measure with a nonprofit advocacy organization.
Despite the scope of the package of reforms proposed by Smith, work remains to be done, she told WTTW News. Smith said she plans to work to secure additional funds for the Board of Ethics as part of the 2023 budget negotiations to allow it to be more proactive and take enforcement action.
Contact Heather Cherone: @HeatherCherone | (773) 569-1863 | [email protected]
---