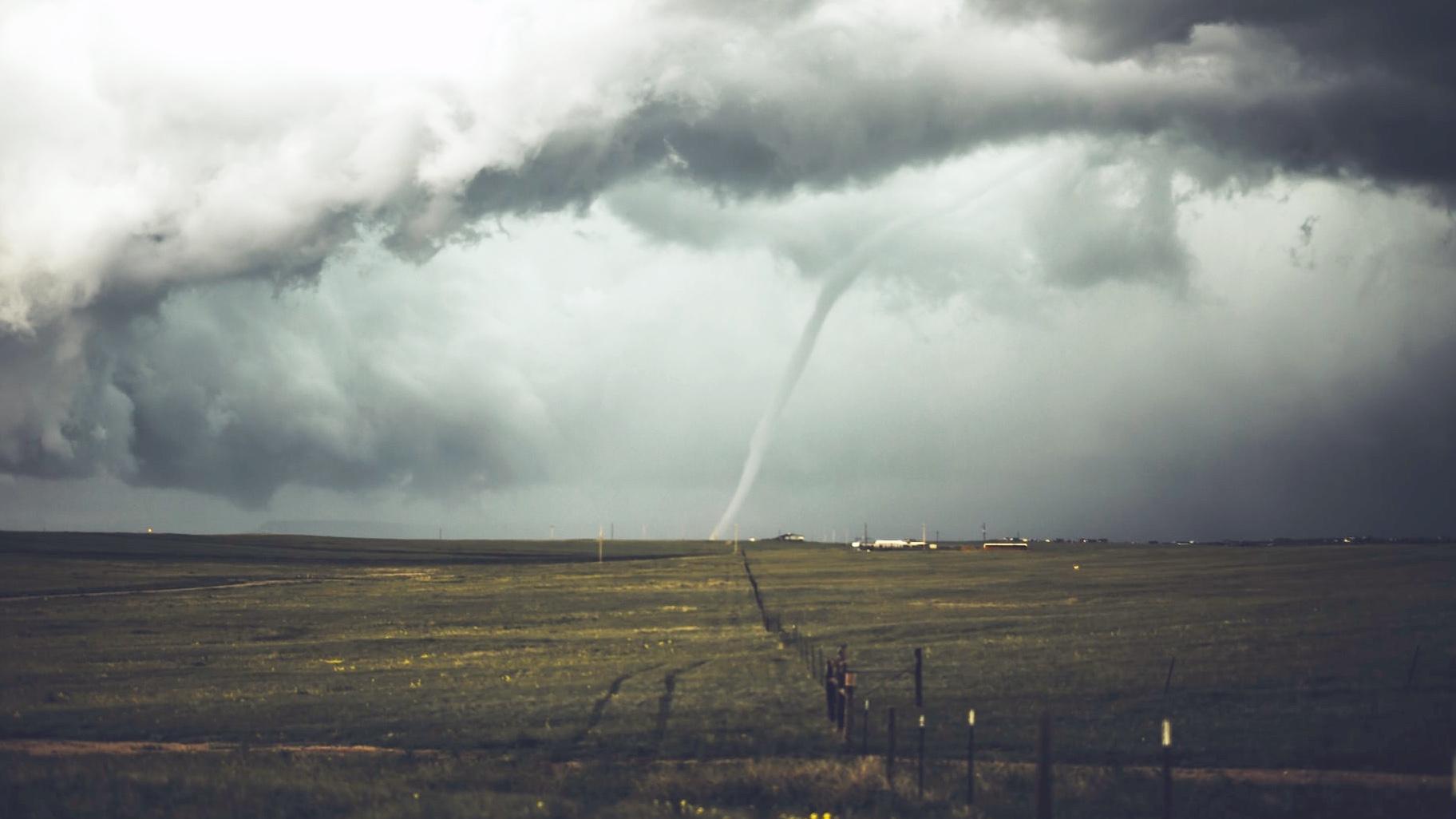 (Nikolas Noonan / Unsplash)
According to a report released Monday by the National Oceanic and Atmospheric Administration, the U.S. experienced 20 billion-dollar weather and climate disasters in 2021.
The number of such events was the second-highest recorded, next to 22 in 2020, but came at a greater loss of life: nearly 700 people killed compared with 262 in 2020.
Hurricane Ida, which struck Louisiana in late August, was the most destructive, creating $75 billion in damage. A Valentine's week ice storm and cold wave, which caught parts of Texas unprepared, was, at $24 billion, the nation's costliest winter storm ever.
Closer to home, December tornadoes cut a swath through the Midwest and central U.S. The 193 tornadoes confirmed in December is the most recorded in the month, nearly double the previous mark of 97 in 2002, according to NOAA's report. December also saw record warmth, with an average temperature of 39.3 degrees Fahrenheit, or 6.7 degrees above normal. 
"This report underscores the reality of how the climate crisis is already affecting people's lives and the economy with every region of the country having been affected," said Rachel Cleetus, policy director and lead economist for the Climate and Energy Program at the Union of Concerned Scientists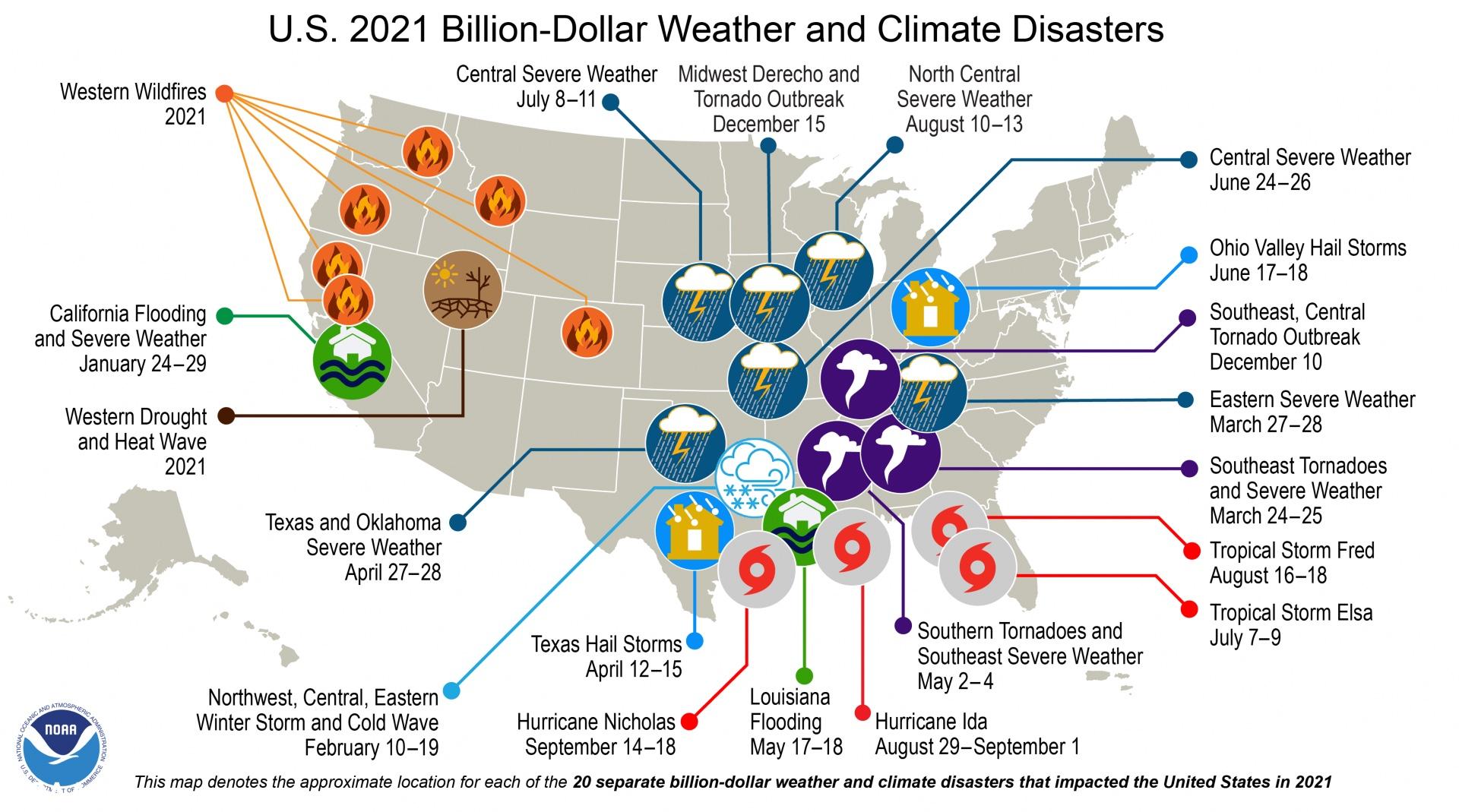 (Courtesy of National Oceanic and Atmospheric Administration)
A separate report, also issued Monday, showed that greenhouse gas emissions, which had declined sharply in 2020, rebounded in 2021. 
According to the analysis from the Rhodium Group, emissions haven't returned to 2019's pre-pandemic levels but did increase 6.2% in 2021 versus 2020. The growth was attributed to a "jump in coal-fired power generation, which increased 17% from 2020," as well as a rapid rebound in road transportation, primarily freight.
The reversal in emission reductions places the U.S. further off track from its 2025 and 2030 climate targets, the report concluded. 
Contact Patty Wetli: @pattywetli | (773) 509-5623 |  [email protected]
---