Comedian and actor Jeff Garlin opens a new show of his photography, "Big Bowl of Wonderful," at Tamarkin Camera in River North on Thursday.
The photographs feature some of his co-stars and famous friends — Larry David, J.B. Smoove, John Mulaney – often in candid shots backstage and between scenes.
In his 11th season of "Curb Your Enthusiasm" – and his 8th season of "The Goldbergs" – the Chicago native now finds himself behind the camera. And he's donating 80% of print sales to the charity "F*ck Cancer," of which he's on the Board of Directors.
 "As an actor, filmmaker and comedian, I often find myself interacting with people in truly unique ways," Garlin said in a statement. "The very nature of my job means I am able to see people how no one else sees them. Whether it be my co-stars in down-time on the set, talk show hosts while I sit in their interview chairs and comedians who I gig with. At some point, I started trying to capture this unique perspective with my camera. Now, the only thing I do seriously besides comedy is take pictures."
The opening reception of "Big Bowl of Wonderful" is 7-11 p.m. Thursday at Tamarkin Camera, 300 West Superior Street.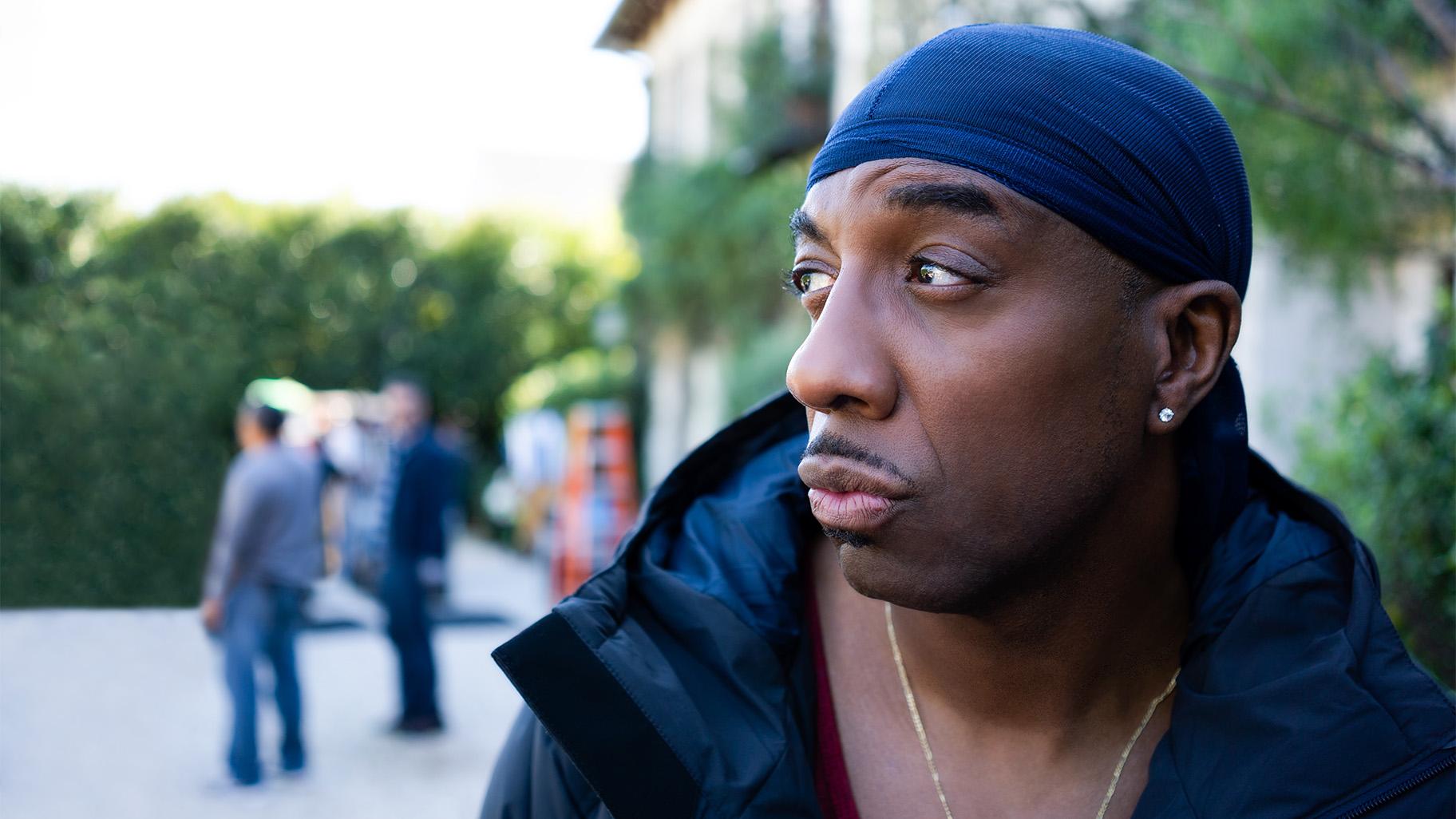 Jeff Garlin photographs JB Smoove. Garlin's photographs will be featured at Tamarkin Camera in River North starting Nov. 11. (Credit Jeff Garlin)
---