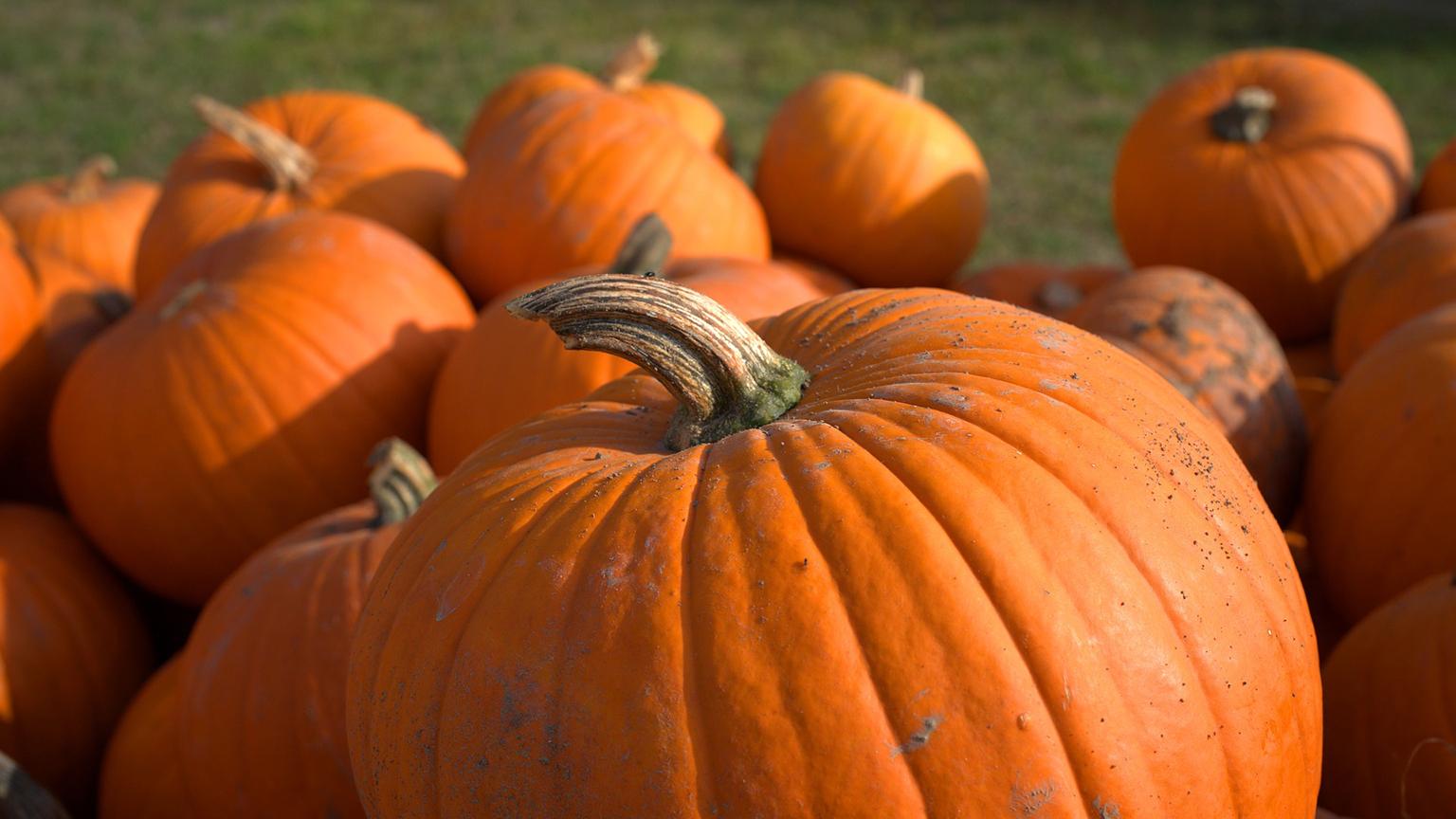 (webandi / Pixabay)
As if Halloween weren't already scary enough, here's a frightening bit of information: Once the holiday has passed, thousands of tons of discarded jack-o'-lanterns will wind up in Illinois landfills, where they'll eventually decompose and contribute to the emission of methane.
That spooky stat is the inspiration behind the annual Pumpkin Smash event, which encourages people to compost their gourds instead of trashing them.
The suburban-based organization Scarce hosted its first pumpkin drive in 2014, collecting nearly 10 tons of pumpkins to compost. By 2020, with 49 sites participating, that amount had skyrocketed to 159 tons, with some sites doubling their haul from the previous year, organizers said.
In 2021, Scarce aims to continue building on its success. On Nov. 6, people can drop off their pumpkins at dozens of locations across the Chicago region (see map).
The University of Illinois Extension in Cook County is sponsoring five sites in Chicago, open 10 a.m. to 2 p.m.:
— Plant Chicago, 4459 S. Marshfield Ave.
— Gary Comer Youth Center, 7200 S. Ingleside Ave.
— Chicago Vocational Academy High School, 2100 E. 87th St.
— Lake View High School, 4015 N. Ashland Ave.
— Chicago High School for Agricultural Sciences, 3857 W. 111th St.
Additional sites in Chicago:
— Edgewater Environmental Coalition and Andersonville Chamber of Commerce, 6040 N. Clark St., noon to 4 p.m.
— Solorio Academy High School, 5400 S. St. Louis Ave., 9 a.m. to noon.
Pumpkins must be free of candles, stickers, glitter, yarn and synthetic decorations. Pumpkins decorated with water-based paints are acceptable.
Though people are becoming increasingly aware of the need to divert food waste from landfills, educators at the Illinois Extension are warning of several well-meaning but ill-advised alternatives popping up on social media. These include suggestions to leave pumpkins in fields or natural areas for wildlife, or to feed to domesticated animals.
Neither is appropriate, according to Extension staff. For starters, it's against the law to dump anything on private property or a nature preserve. Beyond legal ramifications, pumpkins can smother native plants and are likely to be moldy when discarded, creating an unhealthy micro-habitat where they're dumped.
For animals, because pumpkin isn't part of their regular diet, it can wreak digestive havoc, according to the Extension.
Contact Patty Wetli: @pattywetli | (773) 509-5623 |  [email protected]
---