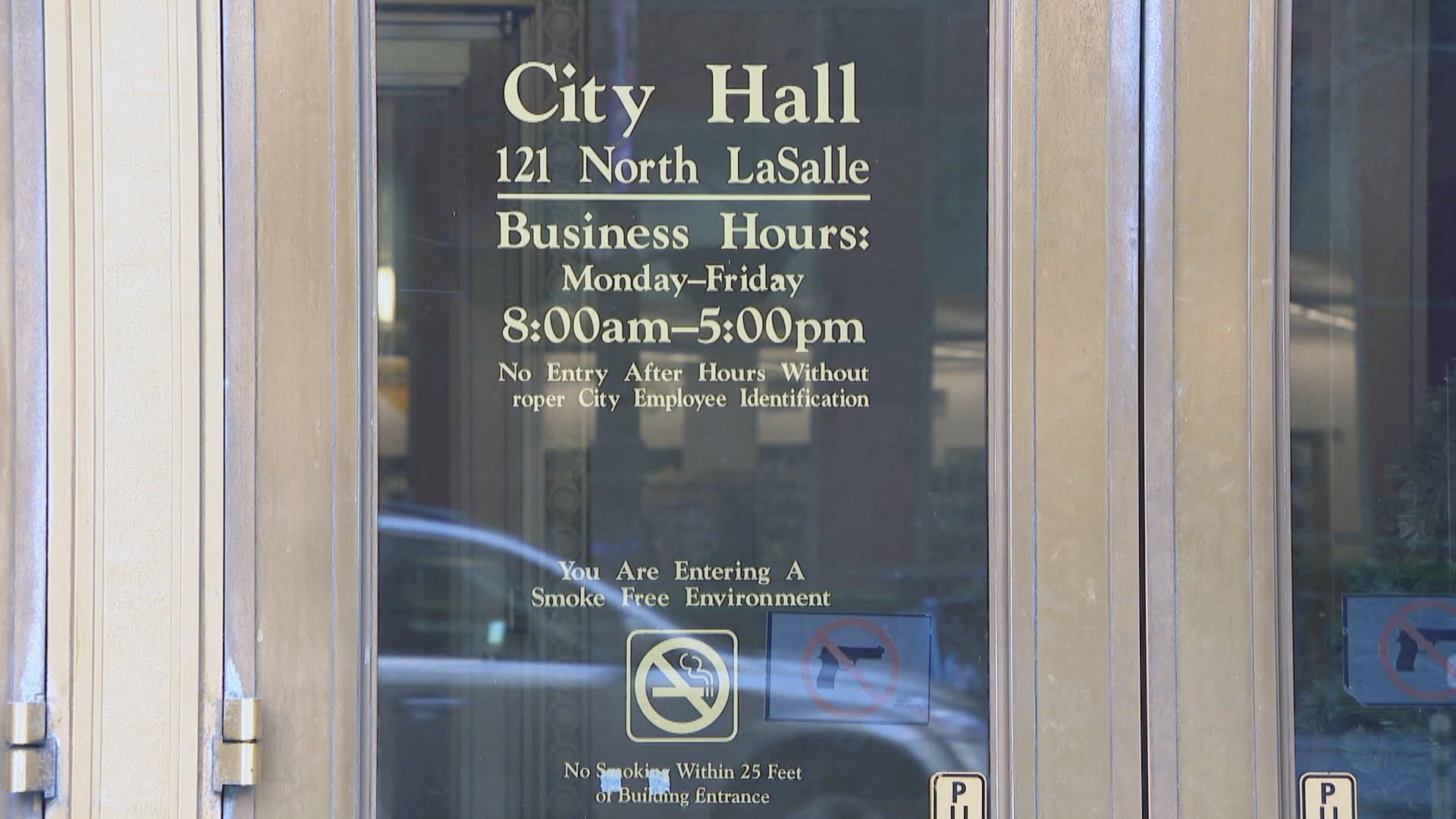 (WTTW News)
Six members of the Chicago City Council urged Mayor Lori Lightfoot on Wednesday to reconsider her order requiring all city employees to be vaccinated against COVID-19 by Oct. 15.
"We firmly believe that your executive order to mandate the vaccination of 'ALL' City of Chicago employees is an infringement on their personal freedoms," wrote Ald. Derrick Curtis (18th Ward); Ald. Silvana Tabares (23rd Ward); Ald. Felix Cardona (31st Ward); Ald. Nicholas Sposato (38th Ward); Ald. Anthony Napolitano (41st Ward) and Ald. Jim Gardiner (45th Ward). "We are strongly opposed to this mandate and are urging you to reconsider your executive order."
In a statement, Lightfoot declined to reverse course, but acknowledged that she cannot force alderpeople to get vaccinated since they are independently elected and do not report to the mayor.
"It is clear that the vaccine is the safest way to stop the spread of COVID-19 and ensure that our workplaces are safe," said spokesperson Cesar Rodriguez. "That is why the city is committed to continuing our robust educational and outreach campaigns to encourage all Chicagoans — including city employees — to get vaccinated."
Alderpeople, city staff members and members of the media have been required to show a negative COVID-19 test, taken within 72 hours, or proof of vaccination to attend this week's budget hearings taking place at City Hall.
Sposato is the only alderperson to publicly say he has not been vaccinated.
The letter claims the mandate is a violation of the alderperson's "constitutional rights." However, vaccine mandates have been repeatedly upheld as constitutional by lower courts as well as the U.S. Supreme Court.
It should be up to individuals to decide whether to get vaccinated "and accept personal responsibility for their decision."
Chicagoans who are not vaccinated are 15 times more likely to die from the virus and the rate is even higher for Black and Latino Chicagoans, according to Chicago Department of Public Health data.
All employees and volunteers must get the final dose of any of the three federally approved vaccines by Friday to be fully vaccinated against COVID-19 by the Oct. 15 deadline. The mandate also applies to Chicago Public Schools faculty and staff members.
Lightfoot has yet to announce any agreements with the city's employee unions on the vaccine mandate. The Fraternal Order of Police Lodge 7 and the union representing sergeants, captains and lieutenants have vowed to oppose any mandate.
City workers can apply for medical or religious exemptions to the mandate, which will be reviewed by city officials "on a case-by-case basis," officials said.
Cardinal Blase Cupich has instructed pastors in the Archdiocese of Chicago not to grant religious exemptions to the vaccine, saying that is not supported by church teachings or law.
All employees of the office of Cook County Board President Toni Preckwinkle as well as those covered by Cook County Employment Plan have until Oct. 15 to be fully vaccinated.
Contact Heather Cherone: @HeatherCherone | (773) 569-1863 | [email protected]
---