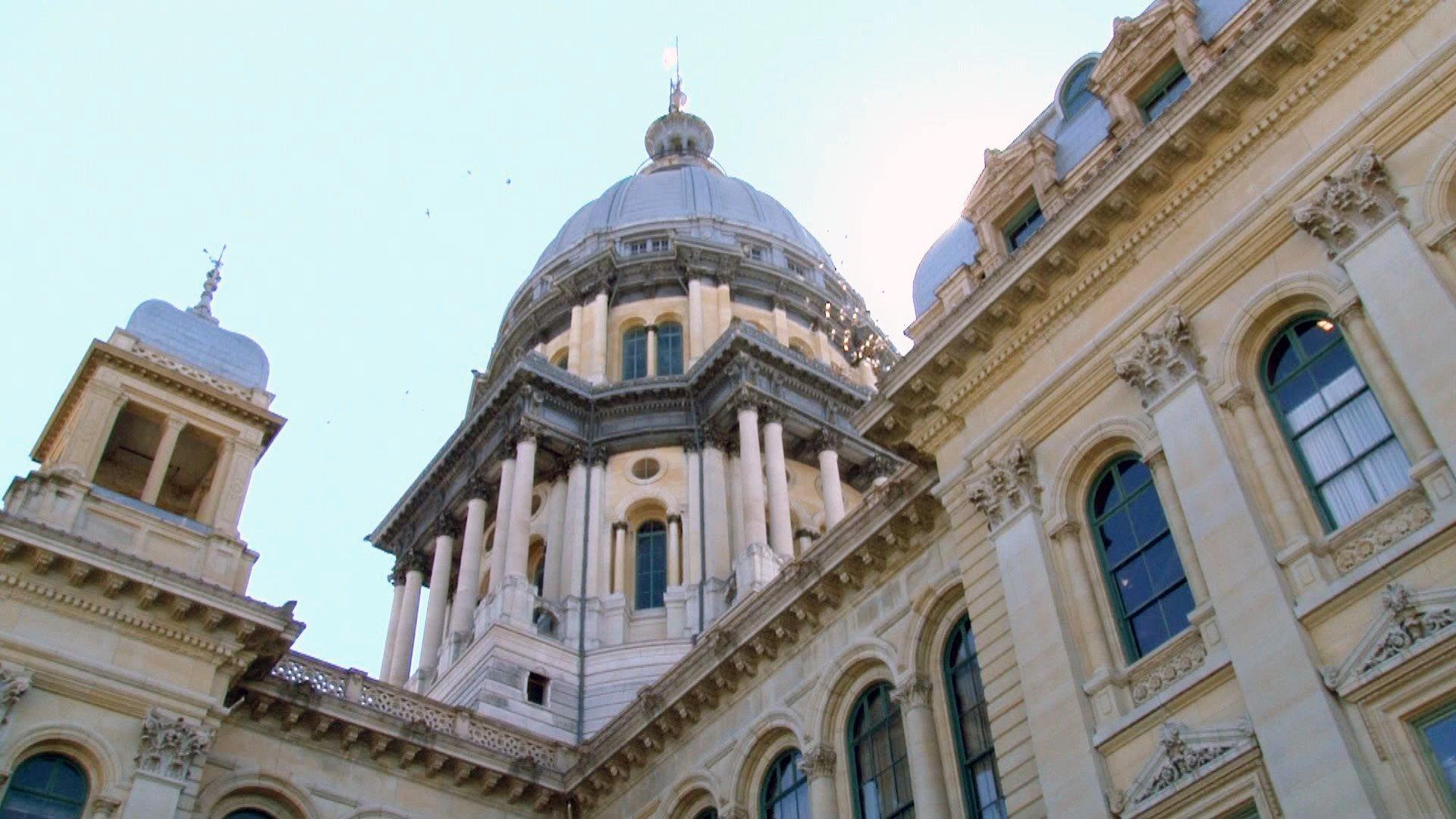 (WTTW News)
Extolling redrawn state legislative districts as reflective of Illinois' diversity, Gov. J.B. Pritzker on Friday signed into law a new set of maps that will come into play in next year's election and elections over the next decade. 
But first, the maps have to make it past federal lawsuits brought by MALDEF (the Mexican American Legal Defense and Educational Fund) and Illinois Republicans seeking to declare the maps unconstitutional.
Pritzker had signed a previous iteration of the maps in June, but Democrats who control Illinois' General Assembly took a second pass at it to strengthen their legal posture.
"These legislative maps align with the landmark Voting Rights Act and will help ensure Illinois' diversity is reflected in the halls of government," Pritzker said in a statement.
The release from Pritzker's office noted that 50 public hearings were held on the redistricting process; the release did not mention that none of the hearings were held in time for the public to review the final version. The maps he signed into law Friday (SB927 / Public Act 102-0663) were unveiled just before legislators voted on them, despite calls from reform groups that the public have at least 30 days to appraise them.
Democrats drew the first maps outlining Illinois House and Senate boundaries in May, before states received U.S. Census information, and so relied only on outdated information from the American Community Survey.
The revised version takes into account population shifts, but – as with the original version – are also drawn to benefit Democrats' chances.
"It's sadly cynical that the Governor will speak out against gerrymandering in other states, but when numerous diverse, good-government advocacy organizations in our state call on him to stand by his word and reject gerrymandered maps, he conveniently ignores it. Citizens deserved better. We desperately need an independent redistricting process," State Rep. Chris Bos, R-Lake Zurich said in a statement.
While every state has a different process, state houses controlled by Republicans are likewise drawing maps that will favor GOP candidates.
As a candidate, Pritkzer had pledged to veto any map fashioned by legislators, rather than by an independent commission.
Pritzker said that because a constitutional amendment giving responsibility to an independent commission did not pass, he had no choice.
In 2020, Pritkzer poured energy into an unsuccessful bid to remove Illinois' constitutional requirement that all income be taxed at a flat rate and did not actively work to constitute an independent commission to be responsible for the maps.
Republican State Senate Leader Dan McConchie said he is "disappointed that Gov. Pritzker has turned his back on the many minority organizations that have asked him to protect their voting rights outlined in the constitution and Voting Rights Act by vetoing this gerrymandered map."
"Rarely do politicians get the chance to break a campaign promise twice," McConchie said. "The governor has now twice chosen to actively betray the people he said he was elected to protect. This choice again proves he is more concerned with protecting the political elite than the people of Illinois."
The Latino Policy Forum had publicly called on Pritzker to veto the maps because they do not "equitably reflect the state's Latino community" given that despite a 309,832 increase of Latinos, the map did not add any additional Latino-majority districts.
"In fact, preliminary analysis and reports show that some Latino-majority districts are diluted even more, further hindering the community's ability to elect the representatives of their choice," the Latino Policy Forum's early September press release reads. "Furthermore, as with the maps from the spring, the Illinois legislature did not provide advocates with a reasonable timeline that would enable community input."
Illinois still has to draw new Congressional districts. Given population increases in other states, Illinois is seeing the size of its 18-seat delegation shrink by one.
Democrats are set to draw a new Congressional map in October, when the General Assembly returns for its regular fall veto session.
Follow Amanda Vinicky on Twitter: @AmandaVinicky
---