The wheels of government may turn slowly, but they do eventually turn.
It's been nearly 10 years since Kathy Cummings got slapped with a $600 fine for violating the city's weed ordinance in 2012. The "weeds" in question were many of the same plants that, back in 2004, had earned her first place in the native category of the Mayor's Landscape Awards Program, sponsored by the now-defunct Chicago Department of Environment.
On Tuesday, City Council unanimously passed an ordinance creating the Native and Pollinator Garden Registry, meaning gardeners like Cummings now have protection from overzealous ticket writers. And plants like milkweed can take their rightful place alongside other "flowers" instead of being mistaken for weeds.
"The time has come to allow native gardens to thrive, and to allow people to do it without fear they'll be cited," said Ald. Brian Hopkins (2nd Ward), who shepherded the ordinance through the legislative process.
Since the concept of a registry was first proposed in early 2021, Hopkins has collaborated with members of the gardening and conservation communities to tweak the ordinance's language, a process praised by participants.
The result was a fairer, more inclusive piece of legislation, one that expanded the registry to include community gardens, not just residential landscaping, said Lorraine Kells, co-chair of the Chicago Community Gardeners Association's education committee.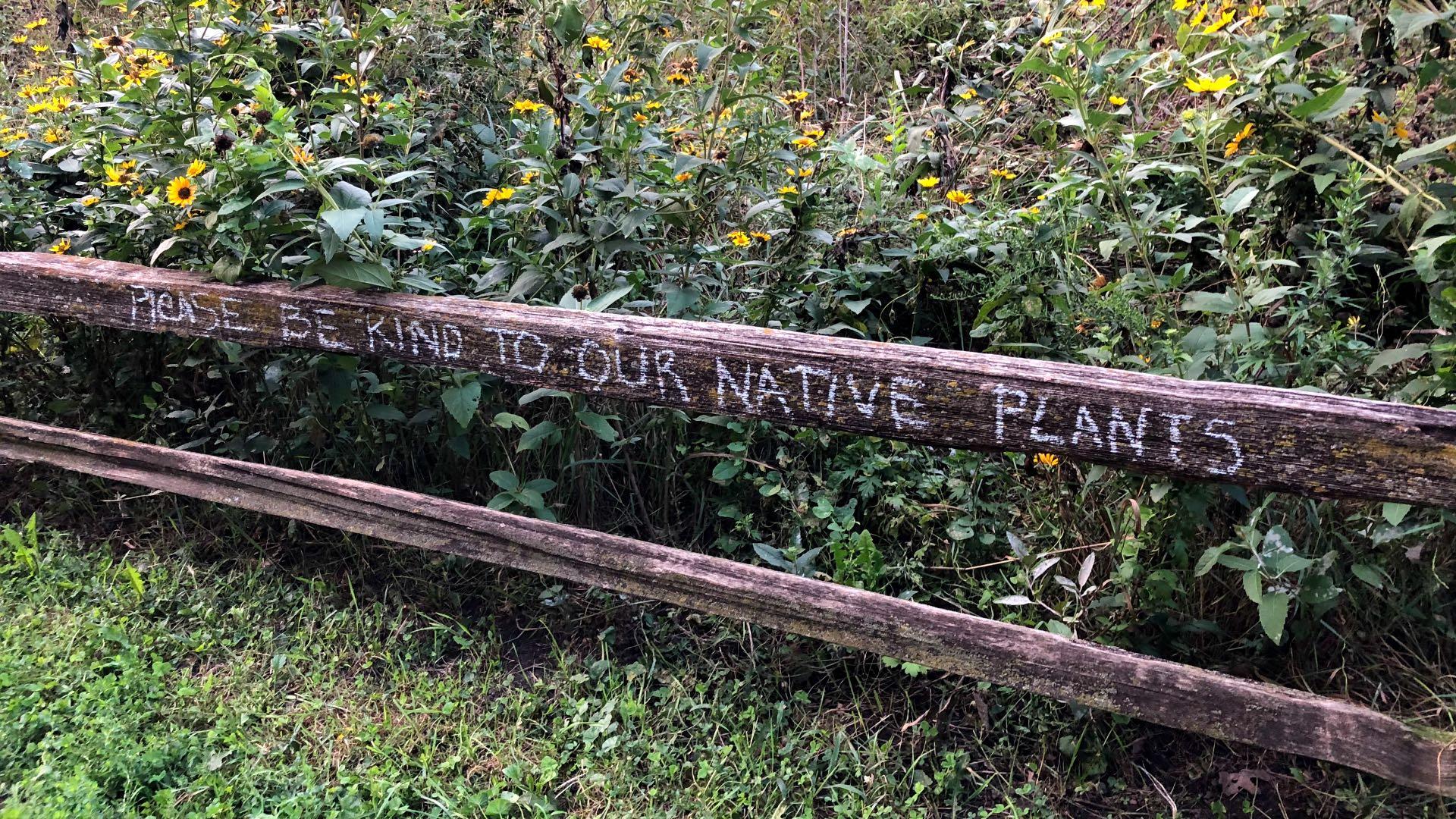 Native plants are highly beneficial for the environment, but they often get mistaken for weeds. (Patty Wetli / WTTW News)
"It is the first time community gardeners have been at the table," Kells said.
Other changes included adding the term "pollinator-friendly" to the ordinance, which gives gardeners more wiggle room versus having to adhere strictly to native plants historically found in Chicago. Another stipulation allows for plants taller than the 10 inches specified as the maximum height in the existing weed ordinance — at least on private property. 
The new law also calls for the formation of an advisory board to review applications for the registry as well as complaints, and make recommendations to the Department of Streets and Sanitation, which will oversee the registry. Members of the board will be appointed by the mayor.
The maximum fine for gardens out of compliance with the registry's guidelines is $100.
For those concerned that the registry could lead to overgrown vacant lots, the ordinance specifically states the property has to be occupied in order to qualify, said Rey Phillips Santos, of the city's Law Department, with "occupancy" extended to include community gardens.
The law also makes clear that gardens need to be "intentional": Seeds have to be deliberately sown and plants have to be placed purposefully. Furthermore, "owners must be able to identify the plants contained within the garden."
The law is set to take effect within 10 days of passage. 
Note: this story was originally published Sept. 14. It has been updated to include our "Chicago Tonight" segment.
Contact Patty Wetli: @pattywetli | (773) 509-5623 |  [email protected]
---