Marcos Hernandez grew up in the Gage Park area on Chicago's Southwest Side. He says media coverage of his community often focuses on violence — without offering context about the challenges the neighborhood faces, like disinvestment. 
More: 'Chicago Tonight' in Your Neighborhood: Gage Park
"The only narrative that is told about our neighborhood focuses on that trauma," Hernandez said. "We wanted to reclaim our narrative. We wanted the people from this neighborhood to tell their stories on their own terms."
Hernandez is one of 10 young people in Gage Park working to change the narrative of his community.
They're part of Documentografía, a new paid internship program run by the Gage Park Latinx Council in collaboration with the Chicago History Museum that teaches young people how to be oral historians of their community.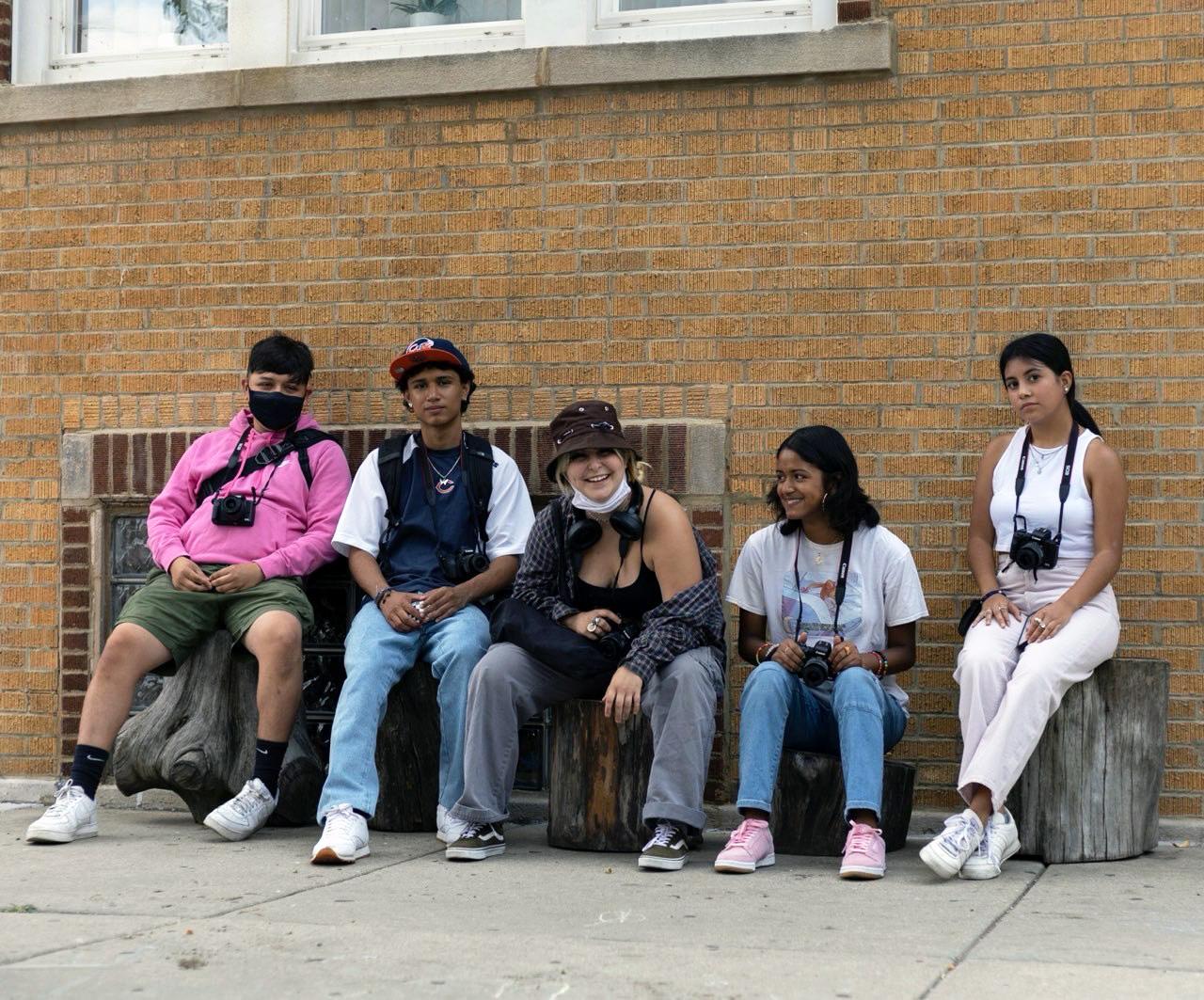 (Photo courtesy of Eduardo Cornejo / Gage Park Latinx Council)
"A lot of our histories as Latinx folks are oral, and if they are not documented, they are lost when we lose generations of folks," said Antonio Santos, executive director of the Gage Park Latinx Council. "We want to commit to curating and protecting those histories."
During the first part of the program, participants learned from museum curators. Then they went to work collecting stories from community residents through photography and oral histories.
"The program really allowed us to learn about stuff that we probably wouldn't learn about in school and we definitely wouldn't see in the media," said participant Adamari Victoria Corro. "It was very educating and liberating."
Hernandez says more authentic stories are told when residents document their community's history. 
"We get stories about joy, community coming together to overcome obstacles," Hernandez said. "We get stories that inspire people towards action, but we also get stories that are not necessarily related to mobilizing for action. We get just stories of people living their lives, their everyday lives."
The program culminated in an outdoor exhibition of the participants' work in a garden run by the Gage Park Latinx Council at the intersection of Homan Avenue and 53rd Place.
Before installing the exhibit, the group made a prototype of the area to plan its layout. Corro says they wanted to make sure it was accessible to Gage Park residents.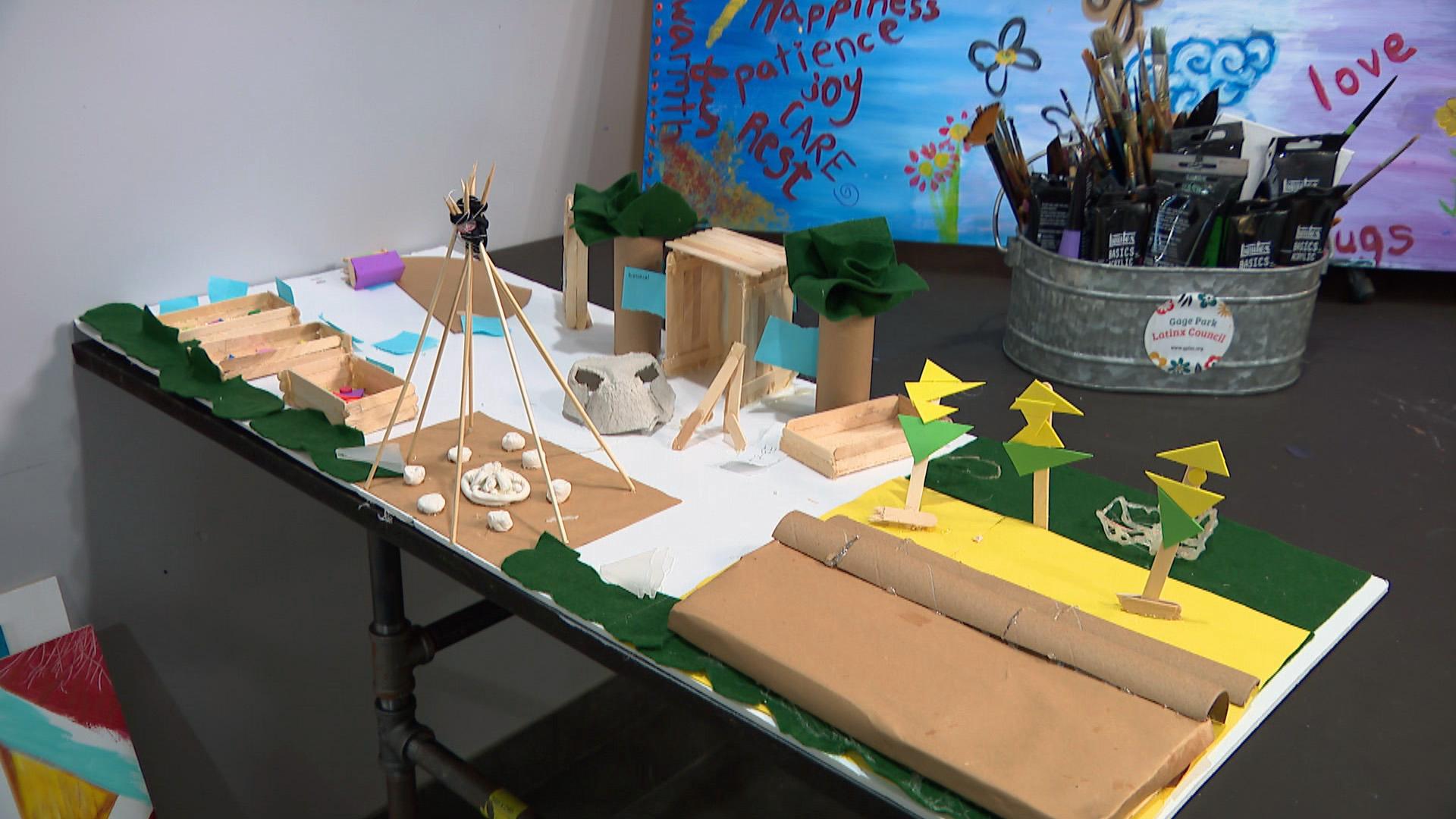 The group made a prototype of the exhibition ahead of its installation. WTTW News)
"Some people work at night. Some people work very early in the morning," Corro said. "So the exhibition is open at all times and it's in the community. It's in a garden space. So it's not locked up or anything."
The exhibition's descriptions are written in English and Spanish, in "language that folks could digest and understand" — rather than academic language — Santos said.
Issues like housing, entrepreneurship, white flight and the civil rights movement connect the Gage Park's history with the present day.
Corro says the history of Gage Park High School inspired her. 
"Black students were resilient," Corro said. "There was a lot of white violence directed towards them because the white people didn't want integration into the Gage Park High School."
The Gage Park Latinx Council plans to continue the program throughout the year, with the ultimate vision of making the Gage Park Cultural Center a hub for Gage Park histories, the idea being that "histories can live in our own communities and we're not depending on museums and institutions to do the work to show our stories some dignity," Santos said.
Contact Marissa Nelson: @ByMarissaNelson | 773-508-5368 | [email protected]
---