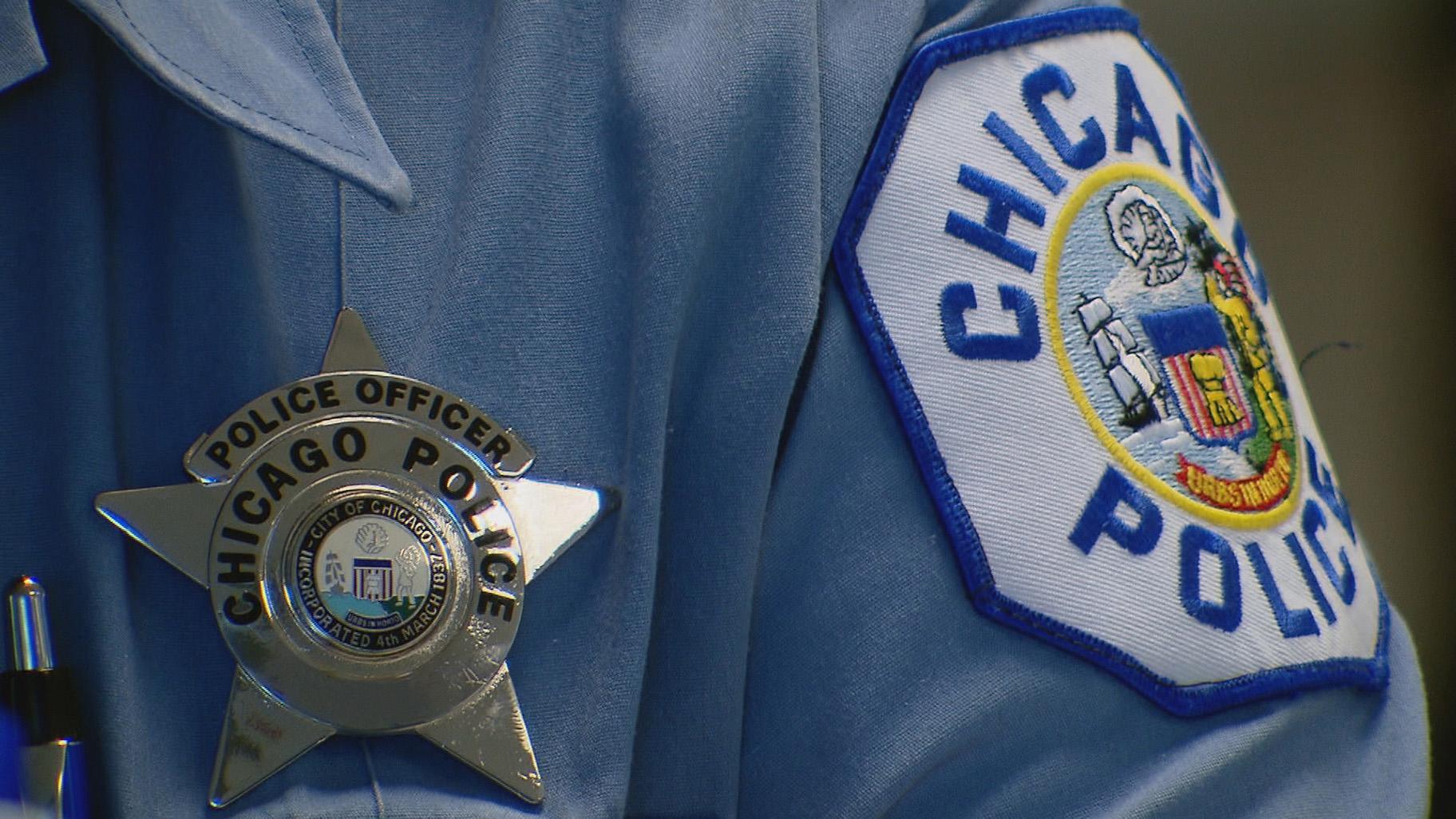 (WTTW News)
A 7-year-old girl fatally shot inside a car on the Northwest Side on Sunday afternoon was among at least four people who were killed over the weekend in Chicago.
Chicago police said the girl — who has been identified by the Cook County Medical Examiner as Serenity Broughton — and her 6-year-old sister were each shot multiple times by an unknown suspect in the 6200 block of West Grand Avenue around 2:50 p.m. Sunday.
Broughton suffered gunshot wounds to her chest and torso, and was transported to Loyola Hospital where she was pronounced dead. Her sister was also shot in the chest and right armpit, and is currently "fighting for her life," Chicago Police Department Chief of Operations Brian McDermott said during a news conference Sunday evening.
McDermott said the girls were sisters and that their mother had been putting them in the back seat of the car when they were shot.
He said police did not think the girls or their mother were the intended targets of the shooting and asked for the public's help in finding their shooter or shooters.
"To say that I am sad and outraged would be an understatement," he said. "Too many young people have lost their lives in senseless gun violence in the city of Chicago."
According to McDermott, it's possible multiple shooters were involved, but police don't believe there was any crossfire involved.
In a statement Monday, Mayor Lori Lightfoot said she grieves for Broughton's sister and family, saying they were the "victims of a senseless and brutal shooting."
"We must unite against our common enemy: the gangs who have no regard for the sanctity of life, even that of young children," she said. "We must declare war on these killers and their associates, and we must support our police as they leave no stone unturned as they search for the killers so that they may face justice. These killers have forfeited their right to walk amongst us as free people and we can have no empathy for them."
As of Sunday evening, at least 42 people had been shot, four fatally, in Chicago over the weekend.
A 59-year-old male suffered gunshot wounds to the upper back and right arm while he was driving at around 12:40 p.m. Saturday in the 1200 block of North Pulaski. He was pronounced dead at Mount Sinai Hospital.
A 25-year-old man standing on a sidewalk in the 800 block of East 54th Street was killed when a suspect opened fire on him from inside a vehicle at approximately 8:15 p.m. Saturday.
Two men, ages 33 and 34, were each shot just before 2 a.m. Sunday as they stood outside in a group in the 7500 block of South St. Lawrence. The 34-year-old was shot in the leg and survived, but the 33-year-old was struck in the chest and pronounced dead. Police said it's unclear where the shots were fired from and there is no offender description available.
CNN contributed to this report.
Contact Matt Masterson: @ByMattMasterson | [email protected] | (773) 509-5431
---