A year after being taken to task by the city's Office of Inspector General for inefficient weed-clearing practices, the Department of Streets and Sanitation has taken a whack at suggested improvements but still has work to do, according to a follow-up report released last week.
Of seven recommendations made in the 2020 audit, Streets and San has fully implemented one, partially implemented a second and not implemented five, the inspector general's office said in a statement.
The original audit sought to determine whether the department had met its goals of mowing all city-owned vacant land four times during the growing season (defined as May 1 to Oct. 31) and addressing all weed complaints within six weeks. In taking on the issue of weeds, Inspector General Joseph Ferguson cited vacant lots' contributions to blight and their disproportionately negative impact on neighborhoods on the city's South and West Sides. 
Among the 2020 audit's findings: Streets and San lacks a complete and accurate list of city-owned land to monitor. Instead, nearly 88% of work orders for weed cutting were generated by ward superintendents, who compile paper-based lists of lots in need of mowing via visual surveys of their wards.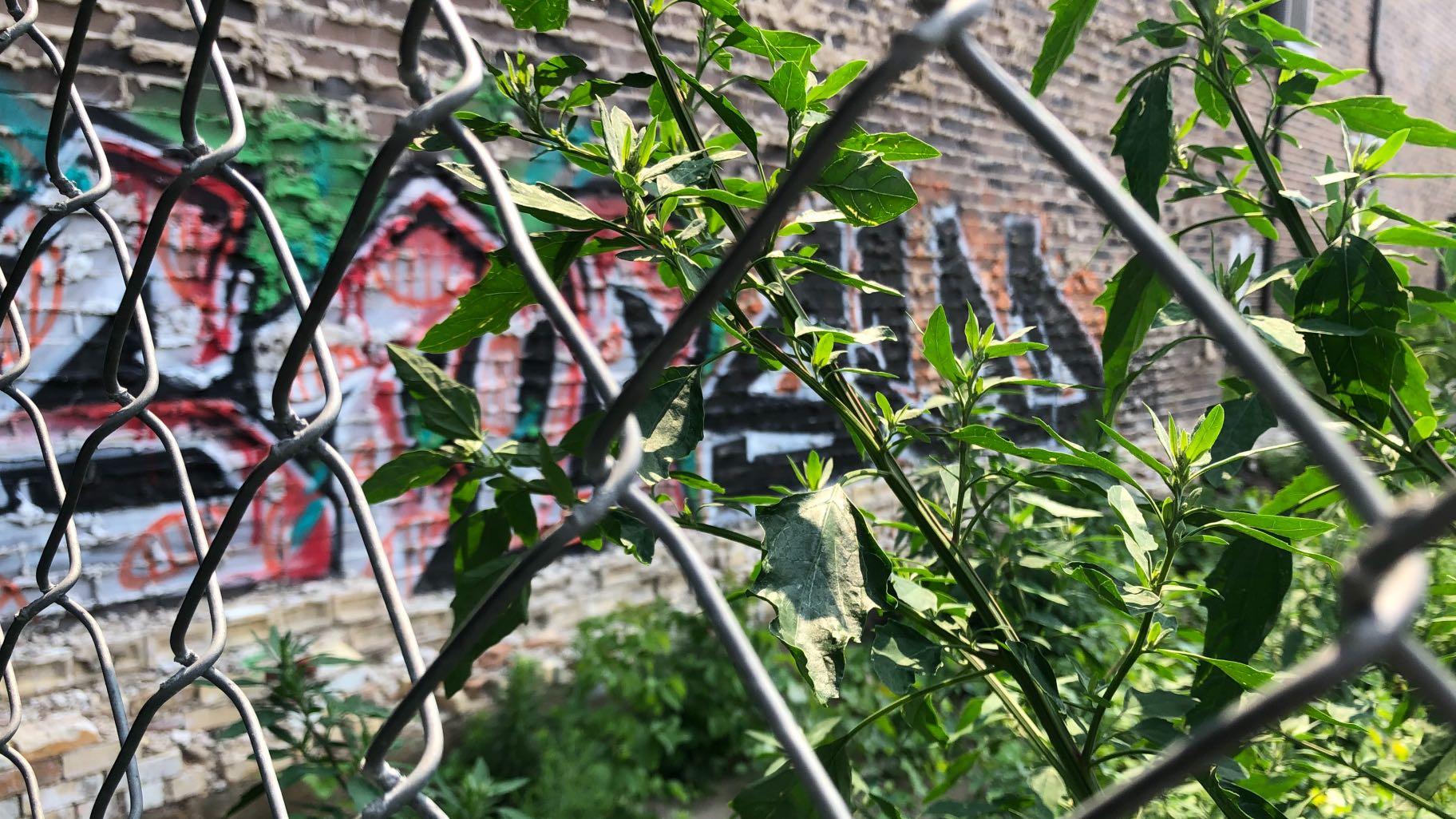 Chicago's Office of Inspector General continues to monitor the city's weed-clearing practices for vacant lots. (Patty Wetli / WTTW News)
The audit also discovered the goal of having vacant lots mowed four times per season was an "informal" management expectation not clearly communicated to ward superintendents.
These are the two areas in which Streets and San has made the greatest strides, the inspector general stated in the follow-up report.
The Department of Street and Sanitation not only held meetings with ward superintendents and contractors to spell out performance goals, but put them in writing, with requirements for completing service requests incorporated into weed-cutting contracts signed in early 2021. In addition, the time frame for addressing weed-cutting complaints has been halved, from 42 days to 21.
An accurate inventory of city-owned vacant lots is underway and will be maintained and reviewed annually, the department told the city watchdog's office.
While acknowledging this progress, the inspector general follow-up dinged Streets and San for failing to improve data quality and for not adjusting ward superintendents' responsibilities, specifically in terms of limiting their role to solely identifying sanitation nuisances.
For its part, Streets and San is continuing to cooperate with the Office of Inspector General and has gained ground even since the completion of the follow-up audit in the spring, according to Cristina Villarreal, a department spokesperson.
Regarding the sticking point of data quality, Streets and San has opted not to make changes to existing systems, as recommended by the inspector general, but rather is in the midst of creating an entirely new database that will "talk" across platforms, she told WTTW News.
This story was originally published Aug. 4. It has been updated to include our "Chicago Tonight: Latino Voices" video.
Contact Patty Wetli: @pattywetli | (773) 509-5623 |  [email protected]
---