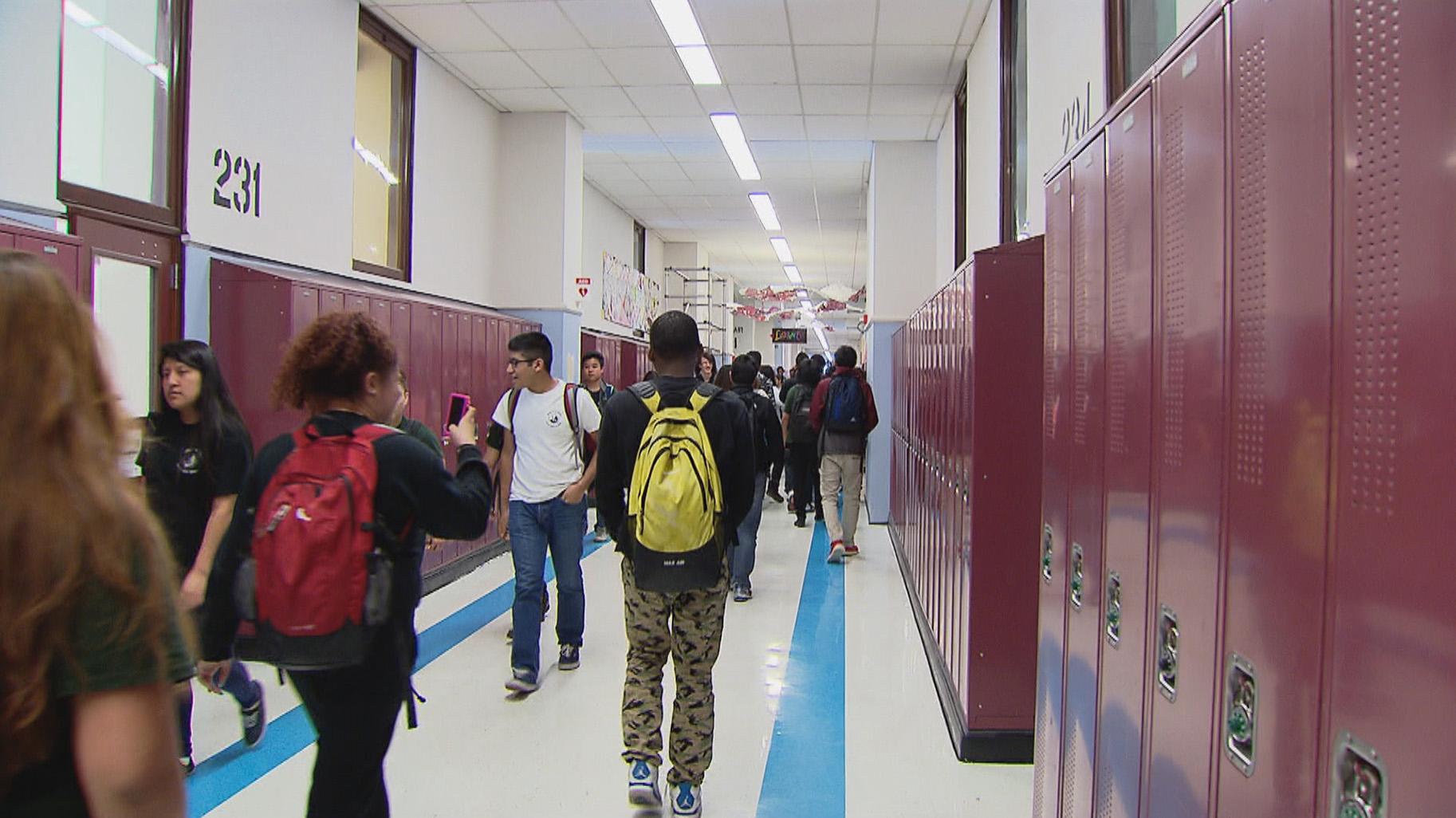 (WTTW News)
With a little more than a month before Chicago Public Schools students return to their classrooms, interim CPS CEO Jose Torres has set a new goal for his staff: engage 100,000 kids who are at risk of not re-enrolling in their school.
Speaking Wednesday at his first Board of Education meeting since he was appointed as interim CEO, Torres said the district's "true north" goal before reopening schools must be to reach these students and make sure they are prepared to return to CPS.
"I need everyone's help to accomplish that," he said. "I'm focusing all my energy and efforts to making sure all students and families are ready to go back to school."
Torres similarly highlighted the need to re-engage existing students at his introductory press conference last month. But those efforts need to intensify, he said, as the upcoming school year is set to begin earlier than normal, on Aug. 30.
CPS began last school year with all students taking classes remotely due to the COVID-19 pandemic, but students who wanted to resume in-person learning were phased back into classrooms throughout the winter and spring.
But Torres and previous CPS CEO Janice Jackson made clear over the past few months that they intend to bring back all students for in-person learning this fall, unless they have a medical exemption.
When school resumes, all students and staff must wear masks indoors, regardless of vaccination status, unless they are eating or drinking. Everyone must also maintain 3 feet of social distancing.
As of July 20, 47% of Chicago residents aged 12-17 have received at least one dose of the COVID-19 vaccine, according to CPS Chief Health Officer Kenneth Fox, but he added that demand for the vaccine at some of the district's school-based sites isn't always there.
On Wednesday, Torres said that until the end of next month, he only plans to hold meetings with those who "move us closer to meeting this goal."
"You can imagine as a new interim CEO, I get a lot of emails ... and they're (from) really legitimate and strong partners, and my response has been 'This is my goal,'" he said. "If our meeting is gonna move us closer, we can meet now. If not, we can wait and meet after Aug. 30."
CPS is currently working to establish communication with families through home visits, canvassing and phone contact.
Andre Mendoza, a student at Walter Payton College Prep, said the district's outreach efforts to this point have been "completely insufficient." He said CPS families like his are suffering from a "chronic lack of clarity" over what to expect for the upcoming school year.
"If the district did genuine, comprehensive outreach, they would know that many parents are justifiably nervous about sending their kids back to school," he said, "and it is unreasonable to expect full in-person attendance."
'A cliff is staring us in the face'
The board on Wednesday also approved its $9.3 billion budget for the upcoming school year, which includes $672 million for priority facility investments throughout the city and more than $1 billion in federal funding for student supports such as ensuring a safe return to in-person instruction and addressing the "disproportionate impact" of COVID-19 on communities of color.
Members of the Chicago Teachers Union picketed outside CPS headquarters prior to the board meeting, calling on the district to also use some of the $1.8 billion it received in COVID-19 relief funding to pay for more staff like counselors, nurses and social workers.
"Even though we're supposed to have a social worker in all of the (school) buildings, that's not happening," said Tara Stamps, CTU's administrator of new teacher development. "We're supposed to have nurses in all the buildings and that's not happening … We know that we are out here to fight for the schools that our children deserve, for the city that Chicago deserves."
CPS officials noted that from July 2019 through the end of last school year, the district has added 153 new social worker positions and 125 school nurse positions.
CPS is also expecting to add 90 additional social workers and 30 more nurses this fall, putting it on pace to reach the goal of one nurse and one social worker in every school that was included in its latest contract with the CTU.
But despite the union's pleas for even more new hires, board President Miguel del Valle stressed Wednesday that the federal dollars must instead be used to address loss of revenue and the increased needs of communities hit hardest by the pandemic.
That funding can't be used to fund new hires, he argued, because once it's gone, CPS won't be able to keep funding those new positions when it is facing an impending budgetary "cliff" years down the road.
"There is a cliff in a few years," he said, "and it's a cliff that is already staring us in the face. And for this board, or any board, to not understand that and face up to it, I think, is a mistake."
Contact Matt Masterson: @ByMattMasterson | [email protected] | (773) 509-5431
---