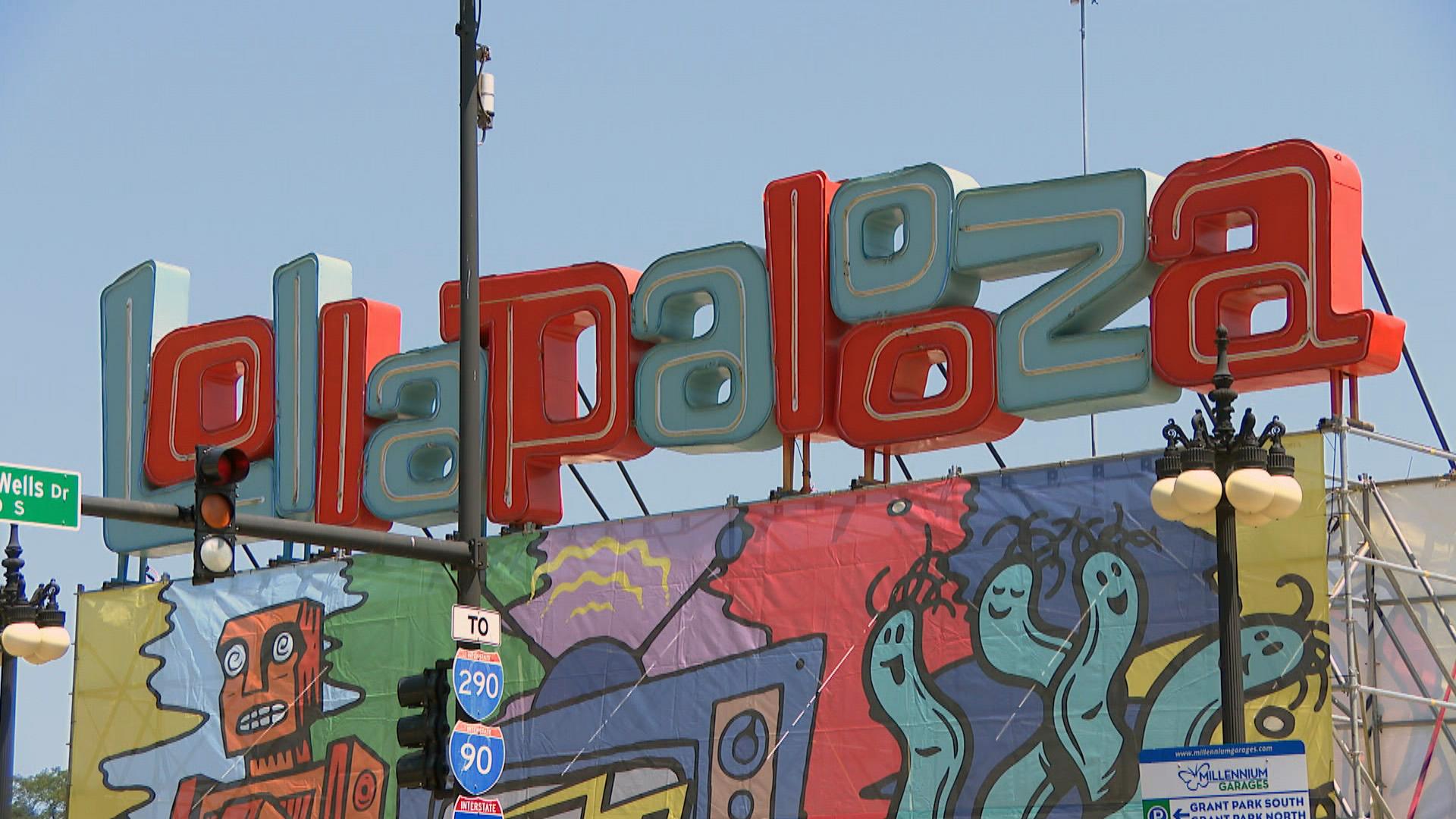 Lollapalooza will return to Chicago at full capacity from July 29 to Aug. 1, 2021. (WTTW News)
Mayor Lori Lightfoot told reporters Monday she is not having any "second thoughts" about allowing Lollapalooza to take over Grant Park starting Thursday, despite a continuing uptick in COVID-19 cases and hospitalizations and confusion over the testing requirement for music fans who are not vaccinated.
More than 100,000 fans are expected to attend the rock festival each day of the four-day festival, which will be allowed to operate at full capacity. Miley Cyrus will headline the concert Thursday, with Tyler the Creator and Marshmello on Friday, Post Malone, Megan Thee Stallion and Journey on Saturday and Foo Fighters and DaBaby on Sunday.
When Lightfoot and Dr. Allison Arwady, the commissioner of the Department of Public Health, announced the festival's return after its cancellation in 2020, officials said attendees who are not fully vaccinated would have to show proof of a negative COVID-19 test taken within 24 hours of arriving at the event.
However, entry protocols outlined on the event website require a negative test within 72 hours — a period three times as long as originally announced that expands the time a music fan could contract the virus after taking the test and before attending the show, where revelers are packed together.
Lightfoot added to that confusion Monday by telling reporters the test had to be taken within 48 hours of entry. Although Lightfoot acknowledged that she might have been mistaken, representatives of the Chicago Department of Public Health did not respond to questions from WTTW News seeking to clarify the issue.
"It's outdoors," Lightfoot said. "We've been having large-scale events all over the city since June without major problems or issues. The Lolla team has been phenomenal."
Lightfoot blasted Dr. Emily Landon, executive medical director for infection prevention and control at the University of Chicago Medical Center, for telling WTTW News and other news organizations that holding Lollapalooza is "a terrible idea."
Lollapalooza typically draws a crowd from many Chicago suburbs, with concertgoers packing Metra and CTA trains. Masks are required by federal rules on public transportation. In addition, hundreds of people break into the festival by pushing the fences down each year, or seek shelter in crowded viaducts to wait out severe summer storms.
After hitting an all-time low of 34 cases per day based on a seven-day average on June 28, Chicago is now recording 165 cases per day, according to data from the Chicago Department of Public Health. In the past week, the number of cases has risen 76%, according to city data.
The city's COVID-19 test positivity rate is now 2.6% after dropping to 0.4% on June 27.
A music festival that drew 20,000 attendees to the Netherlands earlier this month was linked to 1,000 coronavirus infections. The festival required proof of vaccination, or a negative COVID-19 test within 40 hours.
Contact Heather Cherone: @HeatherCherone | (773) 569-1863 | [email protected]
---