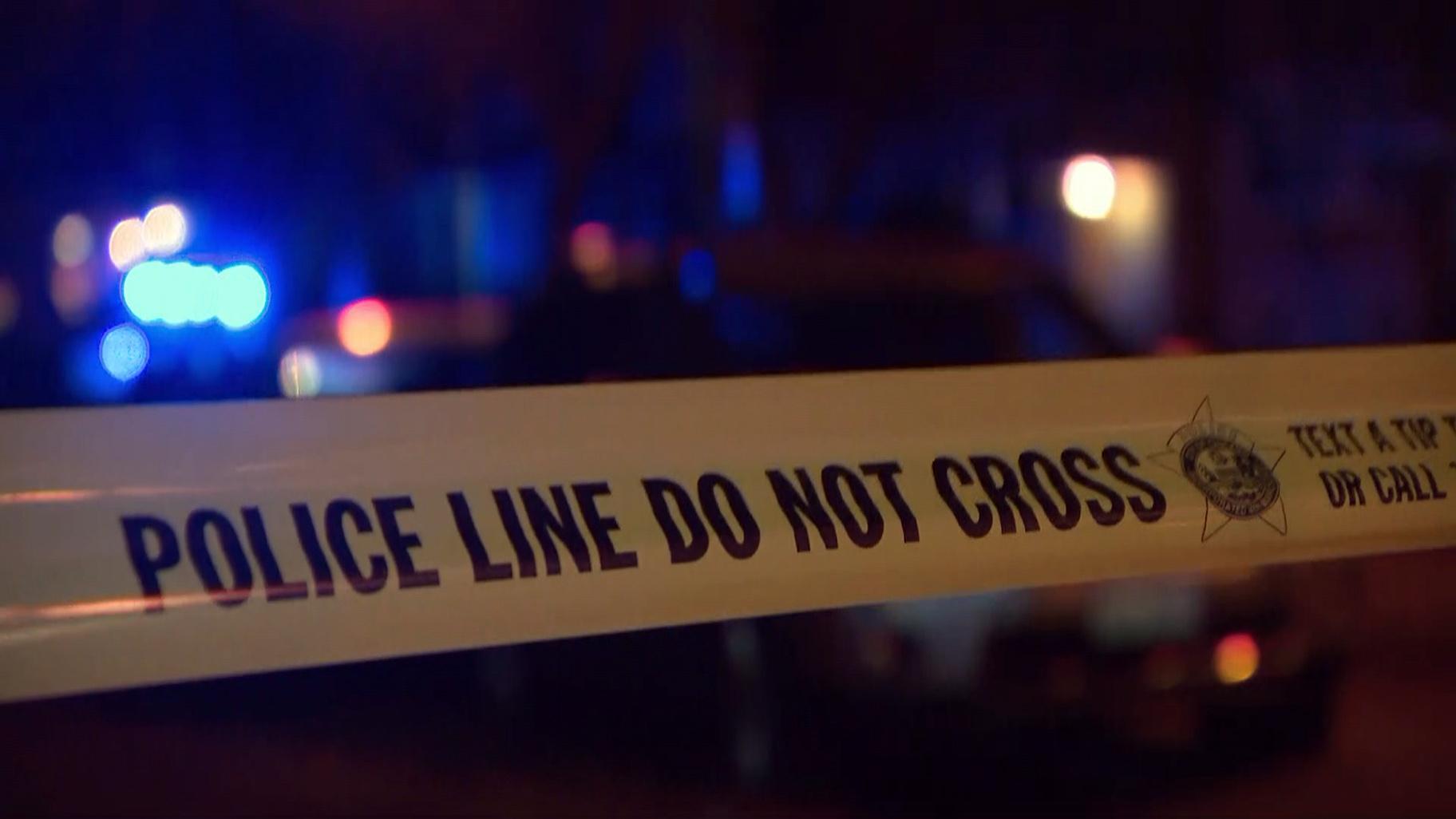 (WTTW News)
Eight people who had been on or near a party bus were shot on the North Side late Wednesday, marking the third mass shooting in Chicago with at least five victims in just a six-hour span, according to the Chicago Police Department.
That shooting at an Old Town gas station was preceded hours earlier by two others that occurred within minutes of each other and less than a mile apart in the North Lawndale neighborhood.
"It's not an exaggeration to say we are in a battle for the heart and soul of some of these communities as it relates to violence," police Superintendent David Brown said during a news conference Thursday morning.
The first of these mass shootings occurred in the 3300 block of West Douglas Avenue at approximately 6:01 p.m., when five males, including two teens, were shot by an unknown offender. One of those victims, a 15-year-old, was struck in the head and pronounced dead at Stroger Hospital, while a 16-year-old is in "extremely critical" condition.
According to CPD Chief of Detectives Brendan Deenihan, the teen who was killed was standing in an alley when multiple armed male offenders approached and opened fire. They then got into a vehicle and fled the area.
Just 10 minutes later, in the 1400 block of South Ridgeway Avenue, five other victims were wounded in a second mass shooting carried out by multiple unknown suspects. Four of the victims in this case were teenagers, according to police.
Deenihan said this shooting scene was "extremely chaotic" with multiple groups of shooters. Two people were sitting on a rear porch when shooters pulled into a vacant lot nearby in a vehicle and began firing at them through a fence.
Two other victims were driving toward that area and tried to flee when they saw what was happening, according to Deenihan. But as they did so, a second group of armed men began to shoot at that vehicle, causing the driver to lose control and flip their car.
Those victims got out of the car and began to run as the shooters continued firing at them, Deenihan said. A fifth unintended victim was struck by a bullet as he was riding in a car with his father nearby.
And just before midnight, one or more people riding in a dark gray Jeep Grand Cherokee fired shots at party bus riders in the 1600 block of North LaSalle Drive. Police initially said four people inside the bus were wounded, but that total later grew to eight, including a 27-year-old man who was struck in the chest and is in critical condition.
Two of the victims were employees of the party bus company and at least one was a bystander filling their car with gas, according to police.
Deenihan said some of these victims were targeted by the shooters as the bus pulled over to let riders use the restroom.
According to Brown, many of the surviving victims in these shootings are refusing to cooperate with investigators.
"That signals to us when you don't cooperate, when you're silent, that you prefer street justice," he said, calling instead for community members and witnesses to come forward with information about the shootings. "Street justice is never ending. The appetite for revenge is never satisfied. It only harms. It only ruins your community."
Asked about the mass shootings at an unrelated press conference Thursday, Gov. J.B. Pritzker dismissed the notion of bringing in the National Guard to address violent crime in Chicago.
"The National Guard can be called in any time a city needs the National Guard, but let me remind you, the National Guard is not a police force. The National Guard are trained to go to war," Pritzker said. "We don't want to put them in a situation that isn't going to be good for the public, good for police forces in those cities. We instead want to be supportive of mayors and elected officials around the state."
Pritzker also said the state provides Chicago with access to state police resources whenever they are needed to help Chicago police in their duties.
Kristen Thometz contributed to this report.
Contact Matt Masterson: @ByMattMasterson | [email protected] | (773) 509-5431
---