During the pandemic, El Paseo Community Garden served as a home away from home for many people. Now with the city back open once again, garden leadership is looking at how they can better utilize the space to serve the community that surrounds it. 
"It's a physical place of abundance where so many people are caretaking together," said artist-in-residence Marcella Torres, who is bringing people together for a new project at El Paseo.
"Earlier in the year, I was working on this project on Mesoamerican afterlife," Torres said. "Thinking about how do we think about life and death as continuous? After COVID, we're thinking about a lot about grieving, and how is this a process that is cultural and specific to a group of people, but also gives moments of celebration and joy. We're making a tobacco garden and then having these ceramic vessels and ritual offering spaces. There's also an adobe brick monument where people can sit and meditate. This is the place we go to process life and death and be with our ancestors."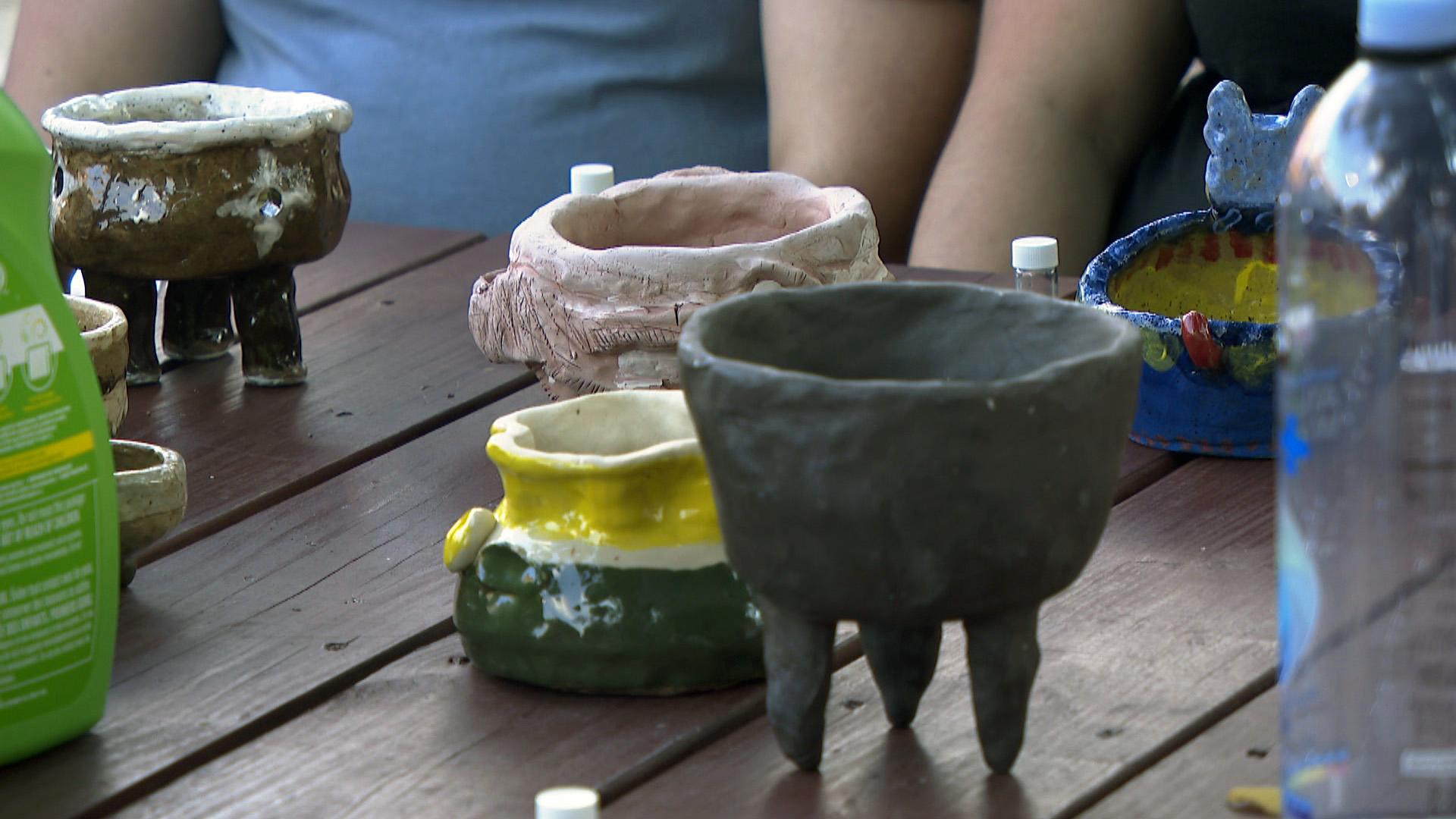 Ceramic vessels will be incorporated into the project. (WTTW News)
The two new works are expected to be completed by early fall and will sit near the entrance of the community garden. Torres says that including the community in her creative process is crucial. That's why the garden offered weekly classes that allowed volunteers to pitch in by creating adobe bricks and incense.
"Pilsen is an important place to do this project," Torres said. "This space is changing. It's becoming more gentrified — it's not all Latin American anymore. But still having this cultural site where people can come together, even if you're not Latinx or brown, you can still give respect to these belief systems."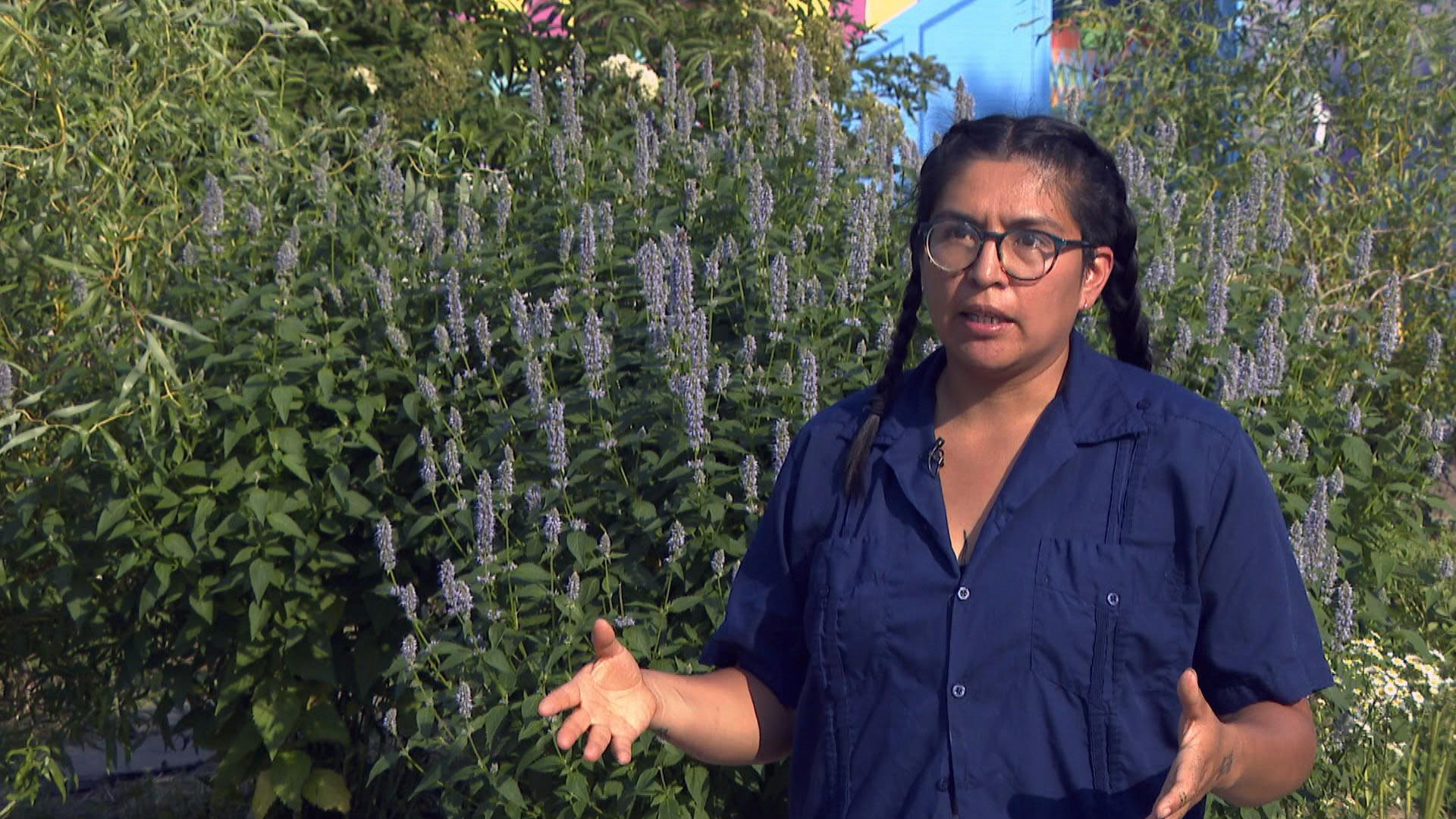 Visual artist Marcella Torres. (WTTW News)
Paula Acevedo agrees. As co-director at El Paseo, she says the space works to serve everyone. Beyond art classes, there are programs in beekeeping, plus garden bed allotments and a small incubator farm area, she said. 
"We offer several ways for people to get involved. We have over an acre of land, so we have weekly stewardship days for people to help out. Everything is volunteer-managed and maintained," Acevedo said. "We also have a wellness coalition … in addition to yoga and meditation, we have Flamenco Fridays and public art projects, and now this year we're offering a community drawing class and community paint day."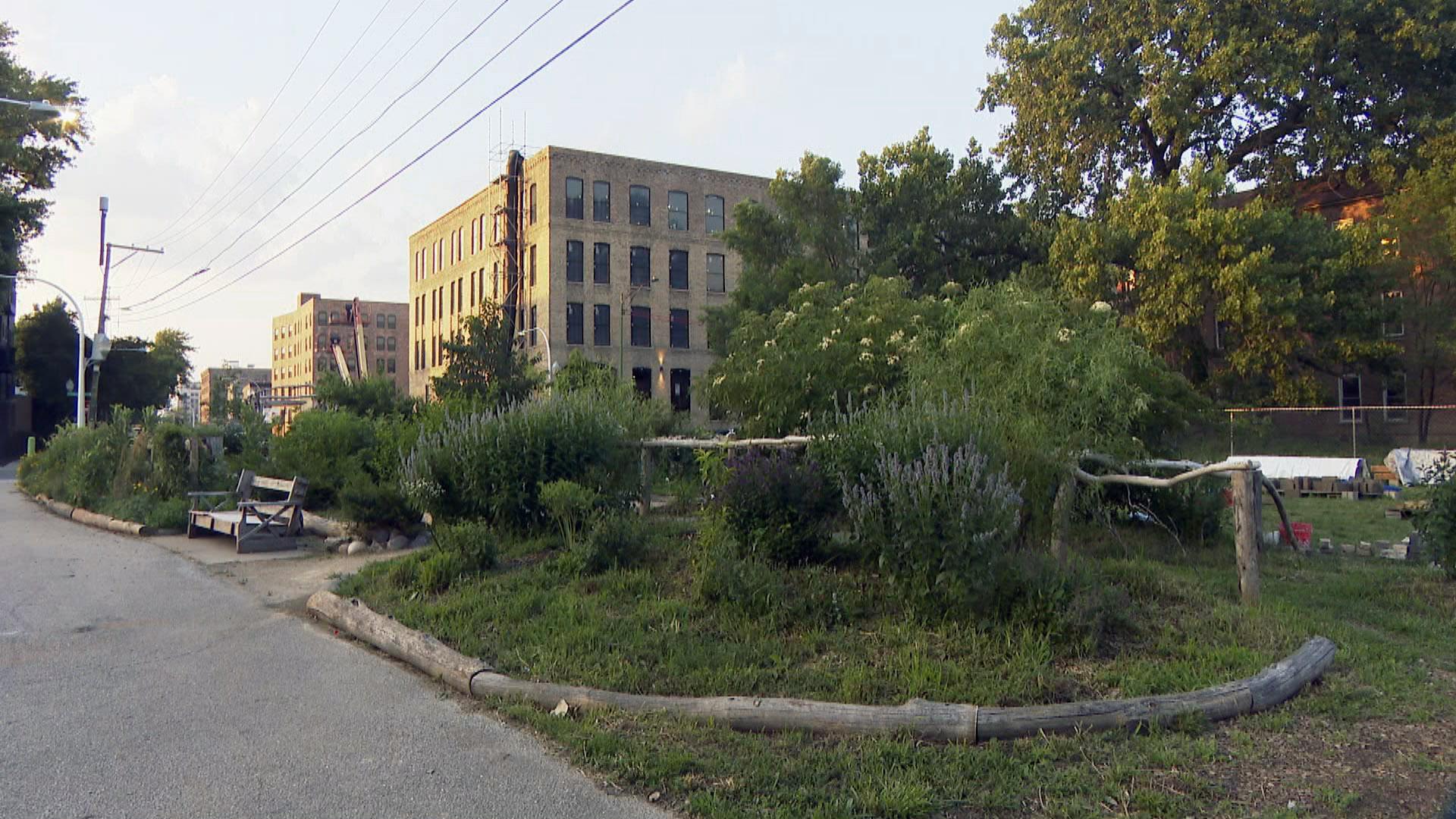 El Paseo Community Garden (WTTW News)
While the community garden works to secure funding for even more programs, Acevedo says they want El Paseo to continue to be a gathering place that the family they've created can be proud of.
"We're an outdoor community center," Acevedo says. "The sky's the limit. As long as people are able to put the work in or offer something accessible, the space is for everyone."
Follow Angel Idowu on Twitter: @angelidowu3
---
Angel Idowu is the JCS Fund of the DuPage Foundation Arts Correspondent.
---