Over the Fourth of July weekend, 100 people were shot in Chicago, 18 fatally, according to the Chicago Police Department. More than 2,000 people in the city have been shot since the beginning of the year. 
Mayor Lori Lightfoot addressed the seemingly intractable issue of rising violence at an unrelated event Tuesday on the Far South Side.
"We must continue to urge our young people to put down the guns. We have to love them," Lightfoot said. "It's about making specific investments in our young people."
But the mayor also said it was an issue of accountability.
READ: Chicago's Top Cop Says Courts 'Making Us All Less Safe' After Bloody Fourth of July Weekend
"I'm also old school and believe what my mother taught me," Lightfoot said. "Which is we love them, but we also must hold them accountable. And we must also show them a way to a different kind of life."
Brenda Palms Barber, president and CEO of the North Lawndale Employment Network, says the problem of violence in Chicago has persisted for so long because for many years the city just tried to police its way out of the problem. 
"I think we thought this was just a policing issue … And of course, that's not that's just not the answer," Palms Barber said. "We're finally starting to understand that we have to get to the root causes behind why this violence is taking place."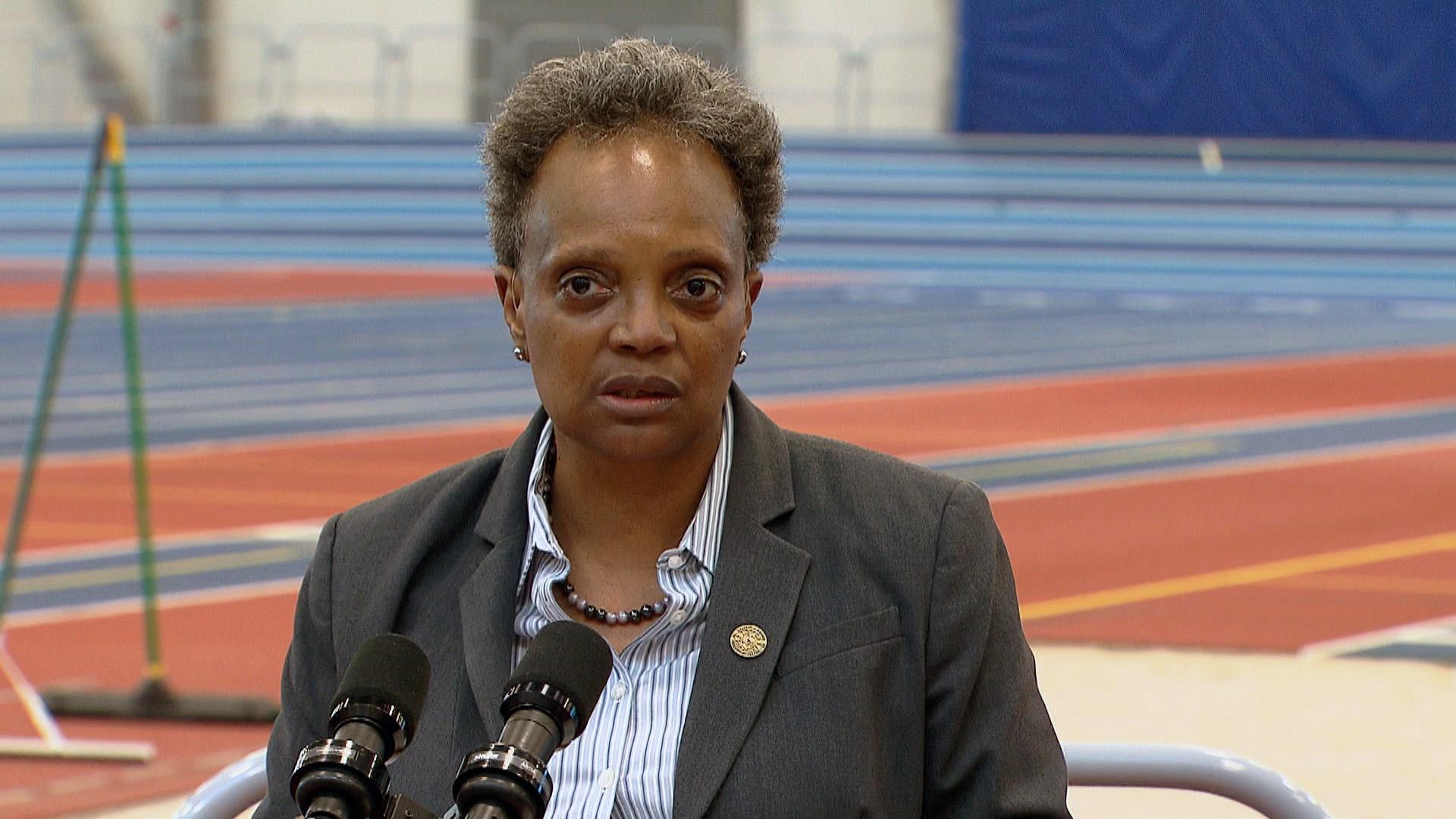 Mayor Lori Lightfoot addresses Chicago's violent holiday weekend on July 6, 2021. (WTTW News)
She says the men her organization has been working with have experienced incredible hardship and have some "very difficult stories." 
"What ties them primarily together are issues that are rooted in poverty and all the social ills behind poverty," she said. "So that means that we're working with young men who have, perhaps some of them, have family members, a mother or father or even a sibling or themselves, that have challenges with mental health. Many of the men that we are working with are also homeless. They are housing insecure … And so I think that it's a far more sophisticated and more challenging set of issues than just the one single solution thing like a job. So it's a host of those kinds of challenges that I think are at play."
Tony Salaam is director of READI Greater Englewood Outreach at Heartland Alliance, which provides services to men suffering trauma and most likely to experience gun violence. 
Salaam says that despite the weekend's violence, he's able to maintain hope "because of the passion and the commitment of the people that are on the ground doing this particular work (and) the organizations who have invested in the community to ensure that we do something to try to curb the uptick in violence."
But he says more money and resources are needed in order to provide the level of services called for.
"We need more funding in order to build capacity to address this issue," said Salaam. "It takes a lot of different individuals to really address this issue. This is a health issue. Violence is a health care issue. So we have to have more funding to build capacity in order to be able to cover more of the landscape, bring more individuals to the table and provide more services."
---