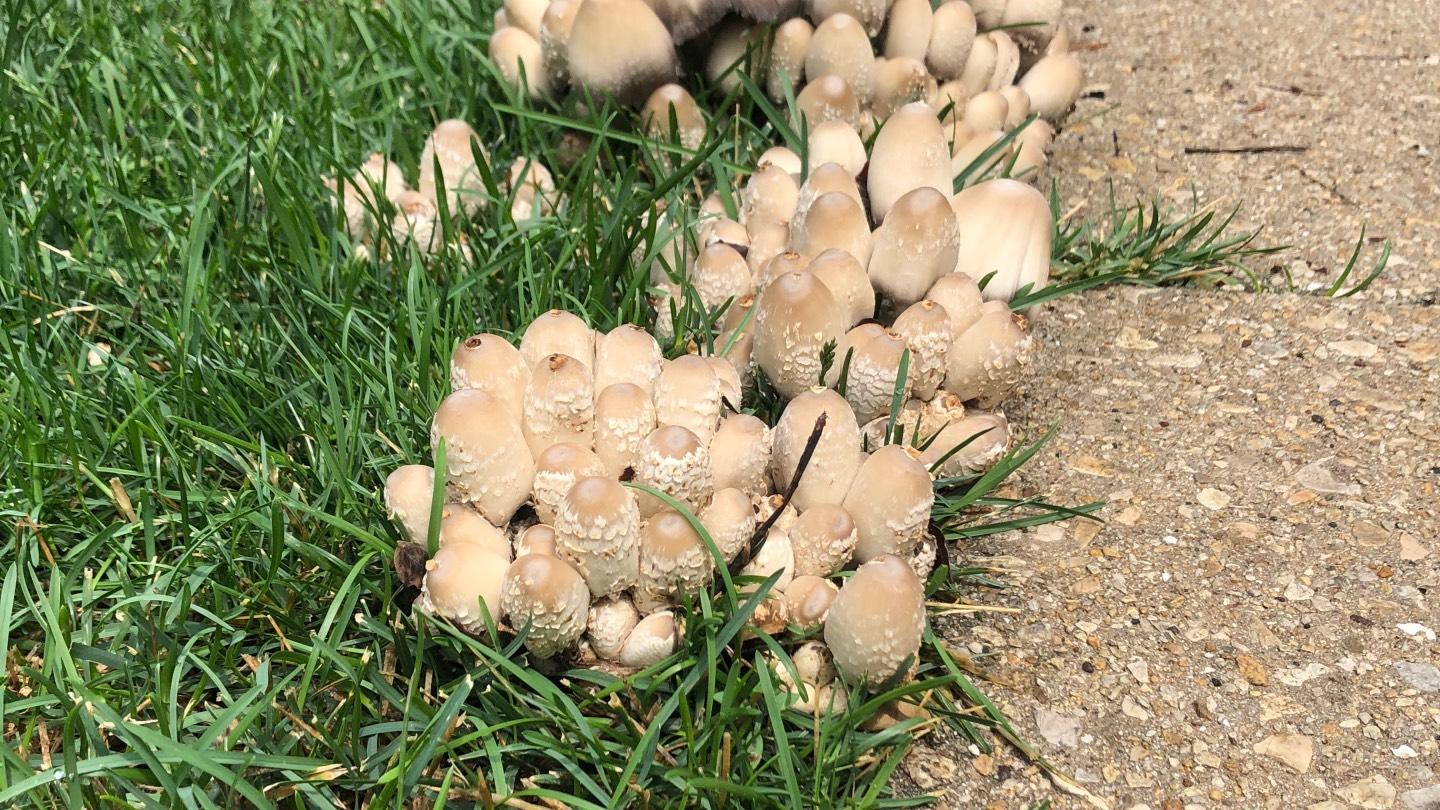 Mushrooms popped up in a Chicago parkway after recent rains. (Patty Wetli / WTTW News)
The recent wet weather has brought much-needed relief to Chicago's parched lawns and gardens. Thanks to the soaking, grass and foliage are bouncing back after an uncommonly dry spring, but something else also reared its head in people's yards and parkways.
In some instances, the mushrooms vanished nearly as quickly as they sprouted, leaving many folks scratching their heads. Where'd the 'shrooms come from and where did they go?
The answer is they're kind of always there, lurking underground, waiting for the optimal conditions to emerge, just like the soggy, humid weather the region has recently experienced.
Mushrooms are the above-ground fruiting of fungi that live in the soil. According to the USDA, a single individual fungus can include many fruiting bodies scattered across an area as large as a baseball diamond. The mushrooms we see above ground are in many ways the tip of a vast iceberg.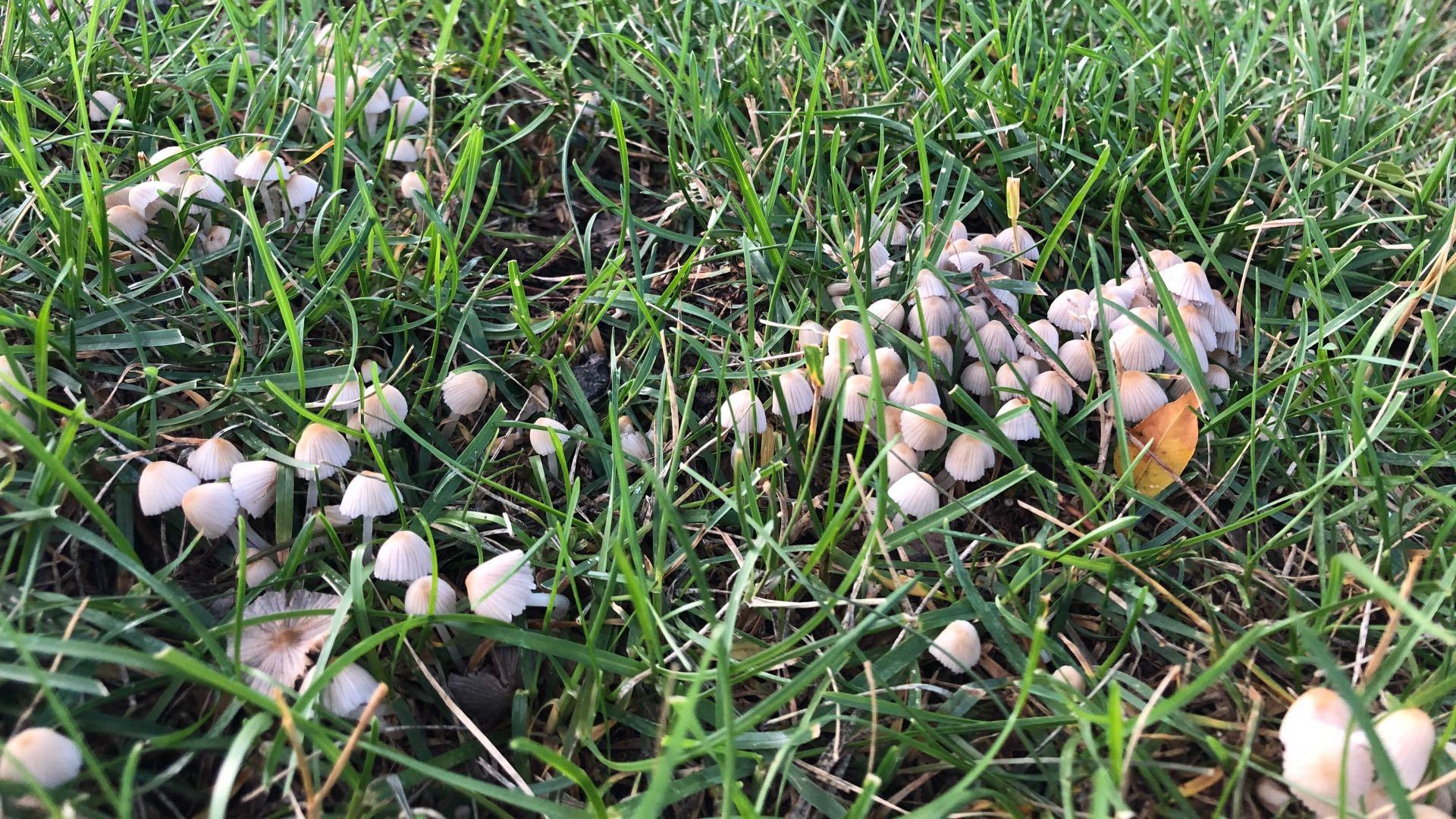 Mushrooms are the fruiting of fungi that live in the soil. (Patty Wetli / WTTW News
Though some may consider mushrooms unsightly and unwelcome in an otherwise pristine lawn, they're actually a sign of soil that's rich in nutrients. Per the USDA, fungi provide a number of benefits. For starters, their role in decomposition is vital to the soil food web, as they break down stumps, leaves and roots, and convert such hard-to-digest organic material into forms other organisms can use.
Fungi also help increase water infiltration and soil water holding capacity, the USDA said.
Though experts warn against eating "yard mushrooms," and note that it's best to keep small children and pets away from them, these occasional fungal fruits typically post little threat to lawns and gardens, other than from an aesthetic standpoint. Pull them out by the base or mow them down if you can't wait for them to dry out and disappear. Otherwise, enjoy these visitors from the subterranean world. 
Contact Patty Wetli: @pattywetli | (773) 509-5623 |  [email protected]