Days after a major tornado ripped through west suburban DuPage County, more storms were expected Thursday night. The village of Woodridge was hit particularly hard by the EF3 tornado that sent residents into their basements late Sunday as trees were toppled and homes destroyed.
Now the community is picking up the pieces. For some, it will be a long road to recovery: more than 160 homes saw significant damage and about 30 were lost entirely, according to Woodridge Mayor Gina Cunningham. 
Interactive map: More from our community reporting series
"After the initial devastation and seeing all the destruction throughout the community, which was extremely gut-wrenching, today, I know it's a new day," Cunningham said. "In driving through Woodridge you still see some debris, the houses that were demolished or half a house might be standing. But from Monday to today it is incredible, the cleanup work, power is restored 100%." 
Video: Watch our full interview with Mayor Cunningham.
---
On Monday morning, Jennifer Anteliz got up early to assess the damage from the storm. Her house was fine, but she noticed drywall in her front yard.  
"I'm like, 'Where's the drywall coming from?" Anteliz said. "So I walk out a block and a half and then … It was a lot of neighbors' homes. It was just everybody. It was devastating."
Anteliz, who volunteers at her church parish, St. Scholastica, is a self-described take charge kind of person. In the wake of the storm, she's taken it upon herself to organize food donations in St. Scholastica's school gym, putting meals in bags for anyone who needs them.
The church has had plenty of volunteers of its own because it was also substantially damaged — the rectory and garage were totaled except for two brick walls. There was also a bit of roof damage.
Beth Cartner, the director of religious education at the church, said emotional recovery from the tornado may take longer than physical healing.
"We are OK. Physically, we are OK," Carter said. "The emotional part of it will come as the physical buildings and things have to recover, but for right now I'm OK. That's one thing we have to remember is there's going to be residual. That's why I want to tell people our church doors are open now for mass, so that's a place where you can start healing."
Since the tornado, residents say the community has come together. This includes about 35 American Red Cross volunteers who were called — some of them in the middle of the night Sunday.
The group created a makeshift overnight shelter at the local junior high school, but only one resident has needed to stay overnight. Volunteers have also been delivering hundreds of meals per day and providing access to food, water, even Wi-Fi at the junior high school.
Communications Director Holly Baker said even though some of these volunteers have seen so many disasters, no two incidents are the same.
"Each disaster is unique in its own way, and it's different," Baker said. "No matter how many tornadoes, hurricanes, floods you've seen, every single one is big, is different and is big to the people going through it."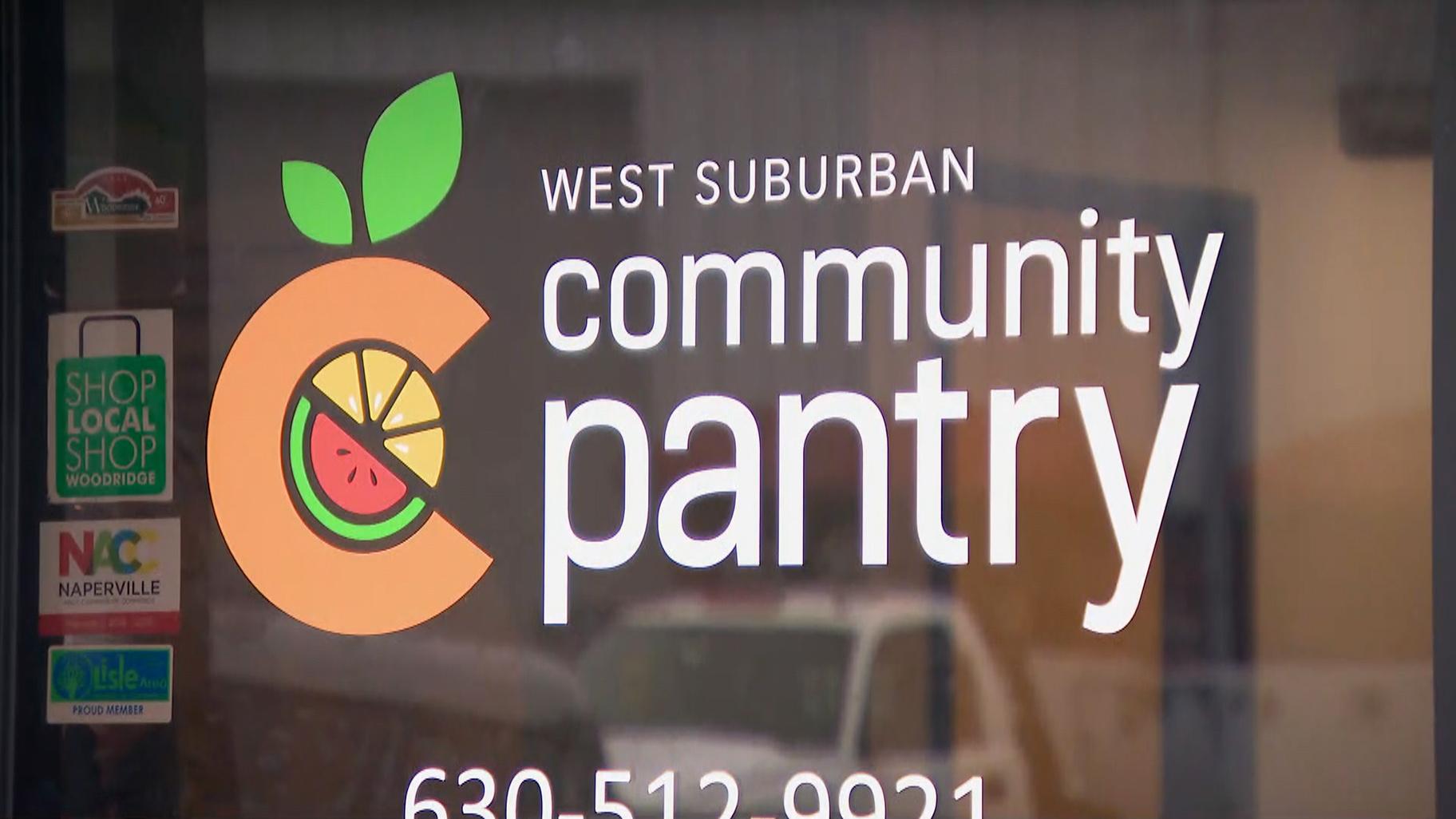 (WTTW News)
The West Suburban Community Pantry has also stepped up. It expanded its hours to help those impacted by the storm, and created a hotline to help connect residents with other resources in the community. 
Executive Director Laura Coyle said that while the Red Cross works on the front lines in the initial stages of disaster, the food pantry's role is to step in as the community begins to rebuild. 
  "We're really an agency that's here for the long," Coyle said. "As people are using the Red Cross for immediate relief, we're the agency whose here in the community once that sort of moves on and they need to get back on their feet. So, we're anticipating we're going to see an increase in the number of people visiting us, the number of people asking us to connect them to other agencies and services in the community."
Video: Watch our full interview with Laura Coyle.
---
Additional reporting by Nick Blumberg.
---
Community Reporting Series
"Chicago Tonight" is expanding its community reporting. We're hitting the streets to speak with your neighbors, local businesses, agencies and leaders about COVID-19, the economy, racial justice, education and more. See where we've been and what we've learned by using the map below. Or select a community using the drop-down menu. Points in red represent our series COVID-19 Across Chicago; blue marks our series "Chicago Tonight" in Your Neighborhood.
---