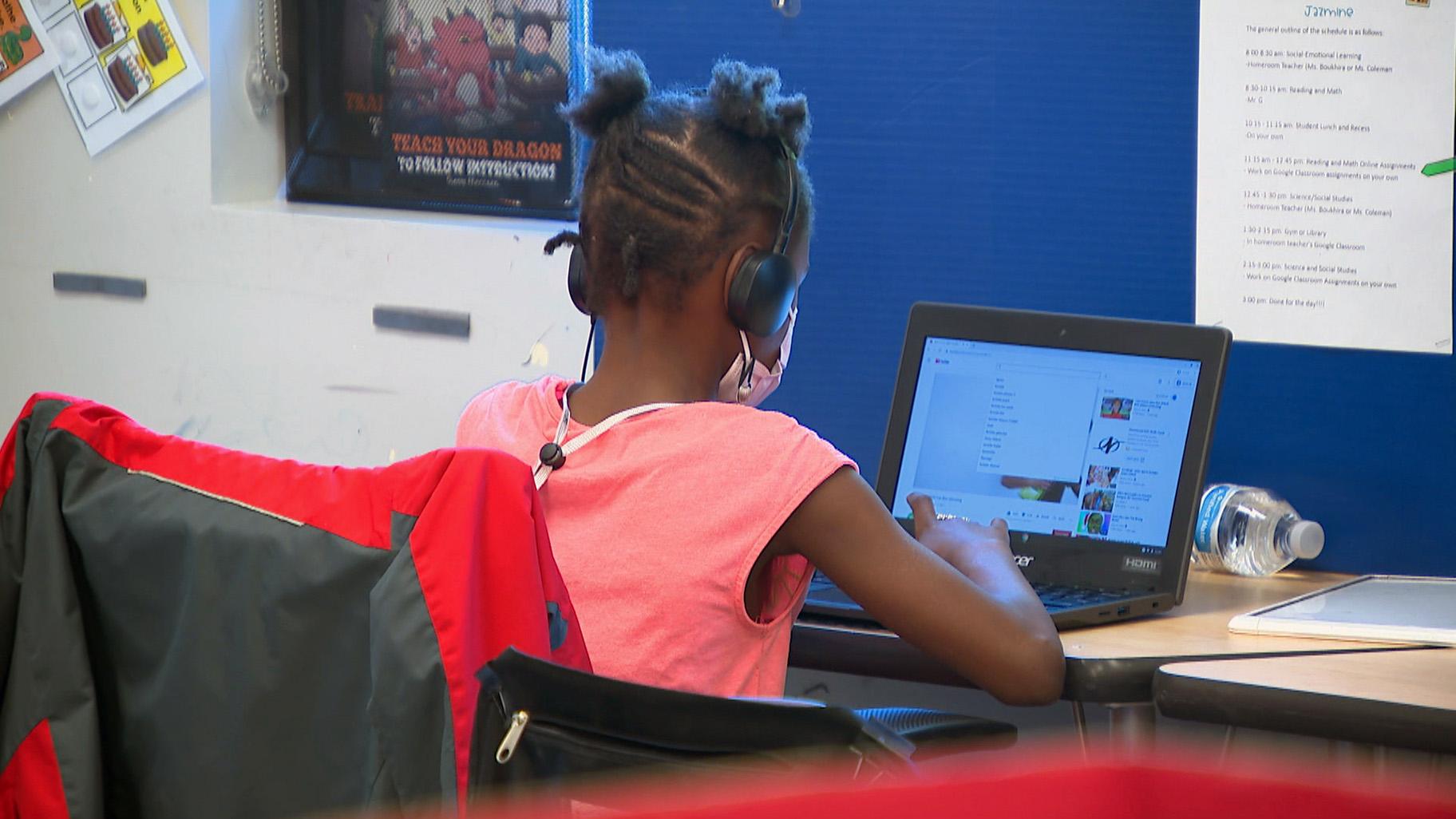 (WTTW News)
A year after the launch of "Chicago Connected," which sought to provide 100,000 Chicago Public Schools students with free high-speed internet for four years, city officials have announced plans to extend the program further.
To date, nearly 64,000 students across 42,000 homes have received free internet through the initiative. On Tuesday, the city announced that internet service for graduating seniors will continue through October, while graduating CPS seniors who enroll in the City Colleges of Chicago this fall will receive free internet for up to three years.
"'Chicago Connected' is a groundbreaking program that has and will continue to help close the digital divide, which further restricts access to high-quality education, healthcare, social services, jobs, and more," Mayor Lori Lightfoot said in a statement. "I am thrilled to continue this work by expanding 'Chicago Connected' to our community college students and help to open more doors of opportunity up for our residents."
CPS grads who go on to the City Colleges will receive extended free internet service for up to three years or upon completion of a CCC degree, whichever happens first. Officials said this move is the first step toward expanding the program to public university students, which the city plans to prioritize in the coming months.
The $50 million "Chicago Connected" program was launched last summer during the COVID-19 pandemic with the goal of providing internet service to CPS families in need during the yearlong stretch of remote learning.
Officials said families enrolled in "Chicago Connected" will begin receiving free access to online portals with digital resources such as classroom curricula, training materials and assessments available in self-guided and in-person formats in order to help to build and test computer skills.
According to a survey of participating families conducted by Kids First Chicago, 80% of families enrolled in the program identify as Black or Latino, while three out of every four families reported an annual household income of less than $35,000.
While some concerns were raised over wait times and customer service for bilingual families, 82% of families surveyed said they were "neutral, satisfied, or very satisfied" with their customer service through the program, according to the survey.
One-third of families also reported slow internet speeds initially, but according to the survey, Comcast and RCN have since "doubled internet speeds for 'Chicago Connected' families, ensuring that families have enough bandwidth to learn online and much more."
"The statistics for 'Chicago Connected' are powerful, but these are more than just numbers," said Ald. Michael Scott (24 Ward), who chairs the city's Committee on Education and Child Development. "Each datapoint represents a real student or a real family. As someone who has spent a large portion of his career advocating for children and families in Chicago, I understand the profound impact broadband access can have."
Contact Matt Masterson: @ByMattMasterson | [email protected] | (773) 509-5431
---